JLab is the working person's audio brand, providing high-quality goods at affordable pricing. The JLab Work Buds come with a detachable mic, which is perfect for all your Zoom meetings. You won't have any battery anxiety with these and the sound quality is wonderful outside of work too. Throw in Google's Fast Pair and Find My Device features and you've got a really handy pair of earbuds. However, these buds aren't meant for the outdoors as they don't have water or dust resistance and the case is anything but pocket-friendly.
Pros
+

Detachable mic fits both earbuds

+

Superb call quality with mic

+

Works with Google Fast Pair and Find My Device

+

Insanely good battery life

+

Well-rounded sound with low distortion

+

Super comfy build with noise cancellation
Cons
-

No ingress protection at all

-

Gigantic USB-C charging dock

-

Finicky touch controls

-

No wireless charging
Why you can trust Android Central Our expert reviewers spend hours testing and comparing products and services so you can choose the best for you. Find out more about how we test.
JLab is the budget brand that sits readily at the tip of my tongue. If you need a cheap pair of wireless earbuds, JLab is easily the company that you can rely on. Products like the JLab Go Air and the JLab Go Tones are cult classics because they deliver such phenomenal value.
It's not like JLab is a stranger to conceiving and testing new ideas. The skin-colored JLab Go Air Tones were so successful that beauty mogul Kim Kardashian and Beats shamelessly ripped off the idea. As the saying goes, imitation is the highest form of flattery.
In a space as convoluted as that of truly wireless earbuds, it's so hard to innovate and create something unique. Courageously, JLab gave it a go with the newly launched JLab Work Buds, a pair of buds that comes with a detachable microphone. You might have heard of removable mics on wireless headsets, but it's never been done with wireless in-ear buds before.
The effort to make something that's never been seen before is admirable. This isn't just because it's exciting to see something new, but more so because the idea is simply brilliant. You can pop off the mic on the JLab Work Buds and store it in the carrying case. The mic fits either earbud, making it even more practical.
Price and availability
JLab released the in-ear JLab Work Buds on May 2, 2023. You can purchase these wireless earbuds with a detachable mic from JLab directly or go to retailers like Amazon and Newegg.
The JLab Work Buds are available in a single black shade. A pair of these buds will cost you about $80. If you're lucky, you might be able to find them on sale during Amazon Prime Day 2023, since JLab participates in the yearly shopping festival with much gusto.
There's a lot to like
There are already a million wireless earbuds, headphones, and all sorts of headsets in existence. I test out a new pair of earbuds or two every week, so it's even more difficult for something to make a lasting impression on me. The JLab Work Buds are distinctly unique because they don't follow the norms.
This cool and quirky pair of TWS buds has an ace up its sleeve, and that ace is a removable microphone. This intriguing feature takes you back to the early 2000s when Bluetooth headsets were all the rage. JLab engineered the Work Buds very cleverly, making it so you can attach the removable mic to either earbud. The mic uses Environmental Noise Cancellation or ENC to eliminate background noise whereas the directional mic amplifies your vocals and improves clarity.
On top of that, the detachable boom mic is malleable. You can bend it into any shape that suits your liking. And when you're done using the ingenious mic for high-level call quality, you can store it inside the carrying case or "USB-C charging dock" as JLab is calling it.
Image 1 of 3
It's very clear that the JLab Work Buds are designed for long-term wear. You get a supremely comfortable fit with additional silicone add-ons to cushion both earbuds. Even with the mic on, it's so easy to forget that you have something sitting snugly inside your ears. That's because the detachable microphone is so lightweight and compact.
Then there's the relentless battery life that goes on and on. JLab promises 55 hours including the USB-C dock, and you can easily achieve close to 50 hours with average to heavy use. The earbuds themselves last for 10 hours on a single charge. If you're running low on juice, 15 minutes of quick charging gives you two hours of playback.
Aside from the mic, the JLab Work Buds have a bunch of excellent features that you won't find in earbuds under $100. The pair sports Bluetooth 5.3 for a seamless connection and Google Fast Pair for a lightning-fast setup experience. You also get Multipoint connectivity, so you can easily use the JLab Work Buds with several devices at the same time. I found this to be highly convenient.
The fun doesn't stop there because this is JLab we're talking about. The company took advantage of Google's swanky improvements to the Find My Device network announced at I/O 2023. Yes, the JLab Work Buds are some of the first wireless headphones that support the Find My Device platform.
What this means for users like you and me is that we can easily locate our Work Buds when they're within range. All you've got to do is add the earbuds to your Find My Device app. Whenever you need to locate your earbuds, you can ring either the left or right bud and follow the sound of the high-pitched ringing.
Image 1 of 2
JLab offers a very robust companion app for Android and iOS. You can enable, disable, or customize the "Be Aware" noise cancellation mode, adjust the mic settings, customize the touch controls, create and save custom EQ profiles, and set limitations for safer hearing.
There are two wider modes of usage, one of which is the Music Mode and the other is the Movie Mode. If you don't like the touch controls, you can even turn them off altogether.
Some things could be better
JLab designed the Work Buds for office use primarily, so they're not meant to be taken outdoors. Not many people want or can afford to purchase a secondary pair of buds for outdoor use. Furthermore, when you consider the $80 price tag, a lack of any sort of IP rating doesn't make sense. These wireless earbuds are not waterproof, so they will most certainly get fried like sunny-side-up eggs on the stove when drenched.
Even wireless headphones in the sub-$50 category boast wireless charging these days. The JLab Work Buds do not charge wirelessly either. In a world where $30 earbuds like the TOZO T6 can have wireless charging and IPX8 waterproofing, JLab has no excuse. You're paying nearly a hundred dollars for these earbuds after all.
The other issues aren't as big, but they do cause some annoyance. As you can tell from the images, the USB-C charging dock of the JLab Work Buds is very large, which isn't pocket-friendly or portable. Also, the touch panels are too sensitive and misread taps at times, interpreting a single tap as a long tap on occasion.
It's easy to live with almost every downside of these fantastic earbuds from JLab, but their biggest failing is the lack of any ingress protection at all.
Alternatives
Almost any of the best cheap wireless earbuds and headphones will one-up the JLab Work Buds in terms of durability. That's not to say that these buds aren't built well, but the lack of an IP rating can be a deal-breaker. On the other hand, not many earbuds have detachable malleable boom mics — at least not wireless ones anyway. If you want to go cordless, you do have loads of excellent headphones with the feature.
If you want a wireless pair of earbuds with a removable mic, you're out of luck. The closest thing you'll find is the Shokz OpenComm, which is a wireless open-ear Bluetooth headset that uses bone conduction. The microphone is similar in shape and size to the one on the JLab Work Buds, but it isn't detachable. Making matters worse, the Shokz OpenComm headset costs a whopping $160.
For a wireless form factor, over-ear headphones are your only option. You can have your pick from the $75 HyperX Cloud 2, the $80 Razer BlackShark V2, or the even cheaper $65 SteelSeries Arctis 1. All of these epic wireless headphones embody the phrase "old but gold" and they all come with detachable mics.
You can always grab a USB-C headphone adapter and use a pair of wired in-ear earphones with detachable mics. While it may seem like a hassle, wired earphones sound better and are incredibly cheap. High-end options like the SteelSeries Tusq or Turtle Beach Battle Buds have detachable boom mics and they cost less than $40 to attain.
Should you buy these earbuds?
You should buy them if...
You need superior call quality
You want a detachable mic but hate over-ear headphones
You require long-lasting battery life
You're prone to misplacing your possessions
You want something extremely comfy
You like adjustable noise cancellation
You shouldn't buy them if...
You're likely to get your earbuds wet
You want wireless charging
You need something small and portable
While I understand why JLab may not have been able to make these earbuds waterproof, it is impossible to ignore such a big drawback. We have become so used to waterproof electronics. It feels like everything is somewhat resistant to splashes and sweat, from folding phones to Bluetooth trackers.
There are cheaper wireless earbuds out there that are comfortable to wear for prolonged periods, support wireless charging, sound great, and have excellent battery backup. One of my favorite pair of earbuds this year comes to mind. The EarFun Air Pro 3 can do all of that and more. For roughly $64, you get six mics that use CVC 8.0 and ENC technology as well as IPX5 water resistance. They sound much, much better and look good too.
The real attraction of the JLab Work Buds is the detachable boom mic that fits both earbuds and is malleable. Now that's a unique feature that you won't find in any other set of wireless earbuds. If something that niche is so important to you, then the JLab Work Buds are perfect. But the lack of an IP rating holds me back from readily recommending it to anyone and everyone.
Modern Bluetooth headset
The JLab Work Buds come with a detachable boom mic that fits in either earbud and can be molded into various shapes. These ergonomic buds are filled to the brim with useful features like Fast Pair and Find My Device. The battery life is amazing, as is the sound quality, but the lack of an IP rating is a risk that you may or may not want to take.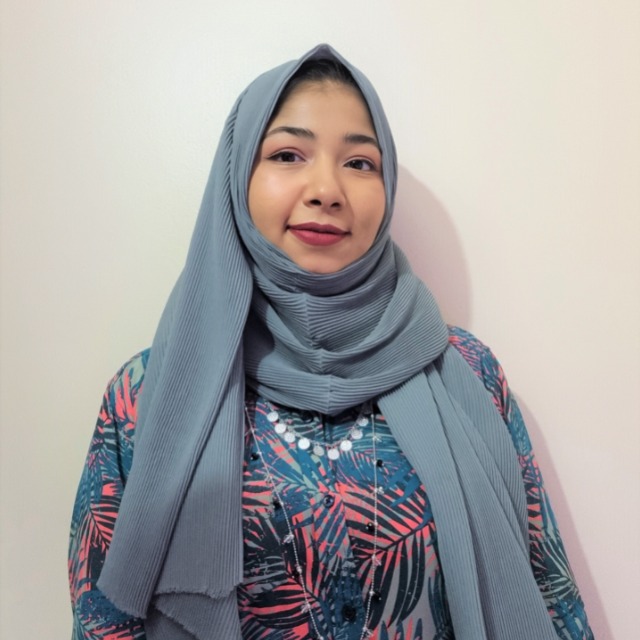 Editor — Accessories, speakers, and tablets
Namerah enjoys geeking out over accessories, gadgets, and all sorts of smart tech. She spends her time guzzling coffee, writing, casual gaming, and cuddling with her furry best friends. Find her on Twitter @NamerahS.
These seem ideally what I would be looking for.
The case size wouldn't bother me as much, but the lack any IP rating and no wireless charging makes it a non-starter.

Edit: Solid review!

Reply