The Tronsmart Halo 100 is a fine party speaker for the price. From RGB lights that dance to your tunes to a fully customizable equalizer and so many ways of playing audio, this is a well-rounded device that is perfect for parties, outdoor hangouts, and poolside events. Bluetooth 5.3 ensures a super fast and steady connection and the battery lasts forever. Charging it back up is a hassle, and the thing is quite heavy, but it's an almost perfect mid-range speaker otherwise.
Pros
+

Super loud 60W sound

+

RGB lighting with five ambient modes

+

Great companion app with custom EQ

+

Bluetooth 5.3, USB-A, AUX, and TF card audio inputs

+

Up to 18hrs of playback

+

IPX6 splash resistance
Cons
-

No steady mode for the lights

-

High notes aren't the best at loud volumes

-

Weighs like a ton of bricks
Why you can trust Android Central Our expert reviewers spend hours testing and comparing products and services so you can choose the best for you. Find out more about how we test.
Tronsmart has been doing us all a favor for years, bringing high-grade audio accessories to the budget and mid-range segments. Everything from the brand's Bluetooth speakers to wireless earbuds is usually well worth the money.
Rugged speakers with RGB lighting are not as popular as I wish they would be, at least not yet. Tronsmart has been hard at work, realizing my wishes by launching a good number of Bluetooth speakers with colorful lighting embedded into them. Audiovisual effects such as dynamic RGB lighting really bring music to life, which is why I love to see RGB in speakers.
The Tronsmart Halo 100 is a new Bluetooth speaker with RGB lights fitted underneath its grill, much like the Tribit XSound Mega and the StormBox Blast. While I have tested out my fair share of RGB-laden speakers from Tronsmart, none of them featured this style until now. The brand's offerings have always favored a more understated look, as seen on the Tronsmart Bang and T7 speakers.
Naturally, I was excited to test out yet another speaker fitted with lights that respond to music. Tronsmart has never really let me down in the past, and I'm glad to say that the brand lived up to my expectations once again.
Price and availability
Tronsmart launched the Halo 100 and Halo 110 portable party speakers in April 2023. The Tronsmart Halo 100 retails at $110 but you can easily find it for $90 at Amazon and other retailers.
Meanwhile, the Tronsmart Halo 110 which is almost identical to the Halo 100 except for the addition of a karaoke mic, costs $120. You can't find it on Amazon just yet, but the speaker will be available more widely soon.
What you'll love
Tronsmart makes an excellent range of Bluetooth speakers and I've had the pleasure to test out a good few of them over the years. The Tronsmart Halo 100 is one of the brand's sturdier, better-made speakers with a metal speaker grill that reminds me very much of the Tribit XSound Mega — one of my favorite speakers of all time.
Underneath the grill is where you will find all of the action, both visually and audibly. There is one main circular set of LEDs in the center of the grill, as well as two smaller circles on the top. These RGB lights glow brightly and change colors depending on one of the five modes in the Tronsmart app.
You can tell just by looking at the depth of the colors that these aren't cheap lights. Hues such as purple and turquoise aren't easily reproduced by poor-quality RGB lights but the Tronsmart Halo 100 Bluetooth speaker pulls it off. I found the dynamic lights to be on par with that of the Tribit XSound Mega, which is the gold standard in my opinion.
Setting up the Tronsmart Halo 100 Bluetooth speaker takes hardly a minute. It's the fastest pairing and setup process on any Tronsmart speaker yet thanks to Bluetooth 5.3. If you don't want to use Bluetooth audio input, you can always use a 3.5mm AUX cable or a microSD card. Heck, you can even create your own offline playlist, load it onto a thumb drive, and stick it into the speaker's USB-A port for playback.
Since the booming 60W output is clearly meant for the outdoors, the Tronsmart party speaker is also IPX6 splash resistant. This surely takes away anxiety when using such a large electric gadget next to a pool or while hosting a large event with a lot going on. You won't worry about its safety much.
The gigantic Tronsmart Halo 100 party speaker has an equally humungous 12,000mAh battery powering it, recharged via a 10W USB-C charger and a Type-C cable that's included in the box. If you're conservative with the RGB lighting and stick to medium volume levels, that should give you up to 18 hours of playback. Even on high power usage, you get 12 hours of uptime which is incredible.
There's a built-in mic in the Tronsmart Halo 100 Bluetooth speaker so you can use Google Assistant, Alexa, or Siri without having to whip out your phone. This also means that you can answer calls hands-free while connected to the speaker.
Just like all the best Trosnmart speakers, the Halo 100 has a stereo pairing mode where you can pair two of the same models together and sync them.
Tronsmart offers a couple of audio presets in the app, but you can also create your own custom sound profile. The Halo 100 Bluetooth speaker sounds wonderful out of the box, but you might need to tweak the equalizer just a bit to hit the sweet spot. If you're not an audiophile, the brand's signature SoundPulse preset should hit all the right notes for you.
The Halo 100 sounds full-bodied and thumpy, with a certain richness and vigor to it. You'll enjoy jamming to happy tunes and melodies that put a smile on your face. This speaker gets very, very loud at its max volume levels. Powering this big, mean, sound machine, is a setup consisting of one main tweeter, two mid-tweeters, one woofer, and one radiator. All these parts work in tandem to produce the excellent sound that you hear gushing out of the Halo 100 speaker's front-facing grill.
Although it doesn't maintain the same crispy audio quality at its peak, this is still an awesome speaker especially considering the price. I have no reservations when saying that this is one of the best speakers you can score under $100 right now.
What you'll wish was better
Although I love the Tronsmart Halo 100 speaker, it has a few kinks that need to be sorted out. The RGB lights are fantastic but there's no steady light-up mode, which I felt was a missed opportunity. This can easily be added via an OTA update, so I hope Tronsmart is listening. Better yet, things would be even more fun if users could customize the LED lighting mode and create their own presets.
Looks aside, the Halo 100 Bluetooth speaker has some weight-shedding to do. At 3.2 kilos, this is one back-breakingly heavy speaker that isn't as easy to carry as one would hope. Sure, there's a silicone handle on top, but the handle isn't ergonomic and starts to hurt after a while. A shoulder strap would probably have been a comfier solution if weight loss isn't an option.
As I mentioned earlier, the Halo 100 sounds great but high notes tend to distort a little and lose clarity at the highest volume levels. You can iron this out by playing around with the equalizer but it isn't fully curable. This is to be expected from a speaker that costs so little though.
It would also be nice if Tronsmart included fast charging in its audio gadgets for once. While I understand that this would drive up the price, I truly believe that customers would gladly pay the difference if it meant that they no longer had to wait for hours on end while their speakers recharge. The Halo 100 Bluetooth party speaker takes almost six hours to charge fully from zilch, which is a large portion of your day gone to waste.
Competition
There's no shortage of excellent Bluetooth speakers that don't break the bank in the market. However, there are very few of them that incorporate such lovely-looking RGB lights and feature fun dynamic light modes.
If it's something loud and boisterous you're looking for, the Tribit StormBox Blast is it. This 90W goliath also has plenty of RGB lights, ambient light modes, a very pleasing and satisfying sound quality, Bluetooth 5.3 connectivity, and a great Android app with an EQ. It costs a lot more than the Tronsmart Halo 100 though and it weighs nearly twice as much too.
Tribit also offers a more portable alternative to Tronsmart: the XSound Mega. This IPX7 waterproof soundbar comes with shoulder straps, brilliant RGB lights, 20 hours of playback time, and deliciously well-tuned audio quality. Although it costs almost exactly $100, which is more than the Tronsmart Halo 100, this 30W Bluetooth speaker doesn't get anywhere near as loud as the Halo 100.
Should you buy it?
You should buy it if...
Your budget is $100
You want an outdoor party speaker that's portable
You need something waterproof
You want a very generous battery life
You're looking for something with good RGB lighting
You want a decent companion app with an EQ
You shouldn't buy it if...
You want something that charges fast
You don't like big, heavy speakers
The Halo 100 Bluetooth speaker has so much love to give. This thing sounds splendid for the price that you pay and it looks much more premium than you would expect. Its RGB lights are mesmerizing and just plain good fun. Not many Bluetooth speakers integrate colorful lights with depth like this.
You won't regret spending your money on the Tronsmart Halo 100 party speaker one bit. It has a very nice companion app with a customizable EQ and decent audio presets. The light modes are great as well, though I do wish they would roll out a few more options.
Anyone who's looking to buy a large, loud, and long-lasting Bluetooth speaker that can get wet in the rain is going to be happy with the Tronsmart Halo 100. The brand is always running promos and slashing the price of its products, so you can score a sweet deal on the speaker to make things even better.
Loud and proud
The Tronsmart Halo 100 party speaker looks phenomenal and sounds really great. This gigantic Bluetooth speaker is waterproof, supports multiple audio inputs, comes with a useful companion app, and features lots of fun RGB light modes.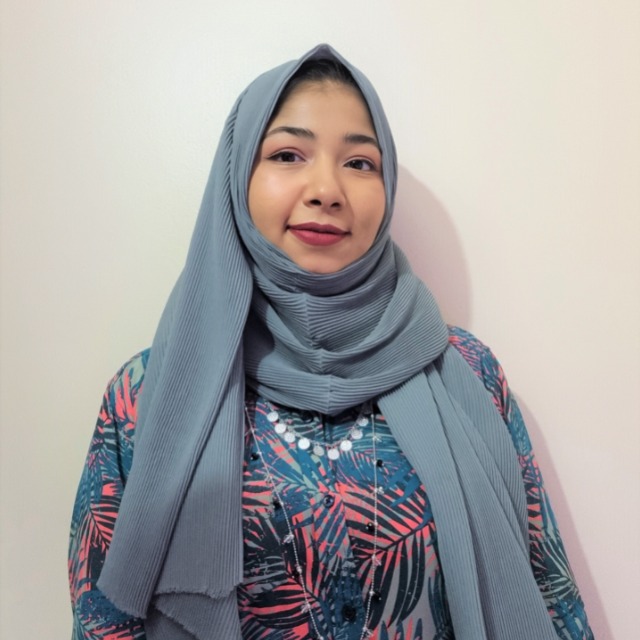 Editor — Accessories, speakers, and tablets
Namerah enjoys geeking out over accessories, gadgets, and all sorts of smart tech. She spends her time guzzling coffee, writing, casual gaming, and cuddling with her furry best friends. Find her on Twitter @NamerahS.