Sony WF-1000XM4 vs. Bose QuietComfort Earbuds II: Who's better?
These heavy-hitters can knock each other out.
The best from Sony
The Sony WF-1000XM4 have stood out as a benchmark for all other wireless earbuds, driven by outstanding sound quality and noise cancelation. Add in the extra features and you get a fully-loaded pair ready to do it all.
For
Outstanding ANC performance
Superb sound quality
Amazing battery life
LDAC and 360 Audio support
Solid app support
Multipoint works now
Against
Touch controls need work
Not as ideal for smaller ears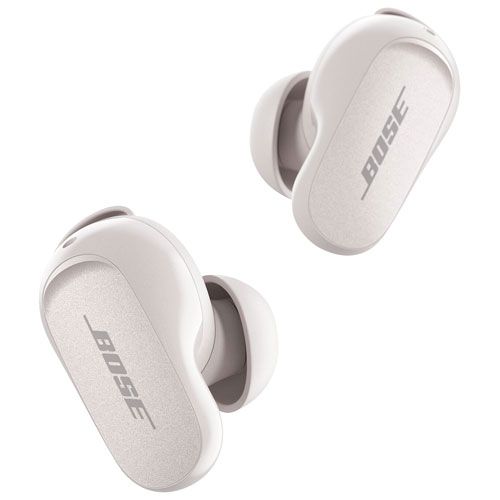 Bose QuietComfort Earbuds II
The best from Bose
The Bose QuietComfort Earbuds II make a strong case for being the best for active noise cancelation (ANC), and a more comfortable fit is a big reason why. Things only get better with great sound and some neat adaptive features.
For
Top class ANC
Superb sound quality
More comfortable fit
Improved call clarity
Reliable controls
Good app support
Against
No aptX Adaptive — for now
No multipoint — yet
No wireless charging
More expensive
Anytime two of the biggest players go up against each other, it's easier to take notice. How else to describe two of the best pairs of wireless earbuds currently available? For Sony, the WF-1000XM4 have stood out among the best in the business, whereas for Bose, the QuietComfort Earbuds II stand out as serious contenders unto themselves.
Sony WF-1000XM4 vs. Bose QuietComfort Earbuds II: What do they offer?
Why you can trust Android Central Our expert reviewers spend hours testing and comparing products and services so you can choose the best for you. Find out more about how we test.
For starters, both of these come with a variety of features, many of which are useful and work well. The two biggest standouts would have to be audio quality and active noise cancelation (ANC) because those are the primary reasons why they are among the best your money can buy.
Both have set a standard for what's possible with ANC in wireless earbuds, as we noted in how they set that tone in our review of the Sony WF-1000XM4 and then again when reviewing the Bose QC Earbuds II. It's a close call between them as far as how well they do in muffling the background, though the fit plays a crucial role in getting the most out of both the sound and noise cancelation.
Bose learned something about that this time around, cutting the QC Earbuds II down 30% from the original QC pair. Sony's earbuds are thicker, though have the added benefit of using foam tips that deform and squeeze into the ear for a tighter seal.
Once you get the right fit — in either case — you'll likely enjoy the way they sound while also drowning out the background. You can adjust the sound tuning through equalizers in their respective apps, where I give Sony an edge because it offers a 5-band EQ compared to Bose's very modest 3-band one. You can create your own EQ presets with either pair for a more flexible way to tailor the sound to your preference, so that will matter if you're a stickler for fine-tuning the lows, mids, and highs.
Neither pair goes too heavy on the bass, though Bose inexplicably adjusted the default sound to a deeper rumble after a firmware update. Despite that, they each have an appealing clarity befitting earbuds in a higher price range, making them ideal regardless of the kind of music you're into.
The audio clarity extends to phone calls, where it's not only easier to hear someone on the other line but also the effectiveness of the microphones in ensuring you come across clearly to them.
You can't customize the onboard controls with either pair, save for one shortcut with Bose's pair, which also holds an advantage in reliability over Sony's pair.
Sony WF-1000XM4 vs. Bose QuietComfort Earbuds II: How do they differ?
One interesting distinction between these two is that Bose leaves ANC on at all times. There is no "off" switch, including in the Bose Music app, because it uses an adaptive feature called ActiveSense to adjust how much the effect kicks in. There are four modes to choose from, including an ambient mode to do the opposite in letting you hear the background around you.
Sony lets you turn off ANC anytime, though noise cancelation isn't quite as adaptive with the WF-1000XM4. I can't knock that too much when it's so effective in drowning out sound, and if you want to mix it up by adding in some ambient sound, the Off setting works well as an alternative.
Whether one pair is better than the other in actually canceling out background noise is hard to say. Bose makes a strong case for slightly edging ahead with the QC Earbuds II, but since Sony launched the WF-1000XM4 a year earlier, I would expect this to be a very close race. The one point I would make is Bose manages to do better in muffling low frequencies, whereas Sony manages better with high frequencies.
On the audio side, Sony brings in its own 360 Reality Audio into its earbuds, letting you listen to spatial audio from sources supporting the feature. Bose doesn't have anything similar, leaving only stereo sound for your ears.
That extends to Bluetooth codecs, where Bose (as of this comparison, at least) hasn't opened up access to Qualcomm's aptX Adaptive for hi-res audio playback. It's not clear when that will happen, but as is, it's a mostly level playing field since Sony doesn't support aptX either. Instead, Sony throws in its own LDAC codec for hi-res playback, which is widely adopted in Android devices.
Strangely, Bose has yet to open up multipoint support, where you can simultaneously use the earbuds with two devices. Technically, you can pair with two devices at once, but true multipoint makes the hand-off seamless, which isn't the case here. Sony, on the other hand, supports that seamless transition with its earbuds.
The differences won't be anywhere near as stark when it comes to battery life, where Sony holds a slight edge in lasting about 30-60 minutes longer per charge, but the overall numbers largely depend on how loud the volume is. At least with Sony's earbuds, you can place the case on a wireless charger, which isn't an option with Bose's pair, where you can only plug in via USB-C.
Sony WF-1000XM4 vs. Bose QuietComfort Earbuds II: Which should you buy?
There's no wrong choice between these two in that you get a quality product either way. It's no surprise they find themselves among the best wireless earbuds available. It just depends on what you prioritize, and if you're okay with what's missing from one pair or the other. You may find the WF-1000XM4 for a cheaper price compared to the QC Earbuds II now, but both will be more expensive than most anyway.
But you get what you pay for, and that matters when you have to spend more. Both companies continue to support these earbuds with firmware updates, some of which may add new and improved features to what are already fantastic earbuds.
Tough to beat
The Sony WF-1000XM4 have been among the best wireless earbuds, a benchmark to measure others by. With some of the best sound quality and noise cancelation you can plug your ears with, that's only the start of what makes them so sublime.
Bose QuietComfort Earbuds II
Close with Bose
The Bose QuietComfort Earbuds II set a new benchmark for active noise cancelation (ANC), and with an improved design for a more comfortable fit, they also produce better sound than their predecessors.
Get the Android Central Newsletter
Instant access to breaking news, the hottest reviews, great deals and helpful tips.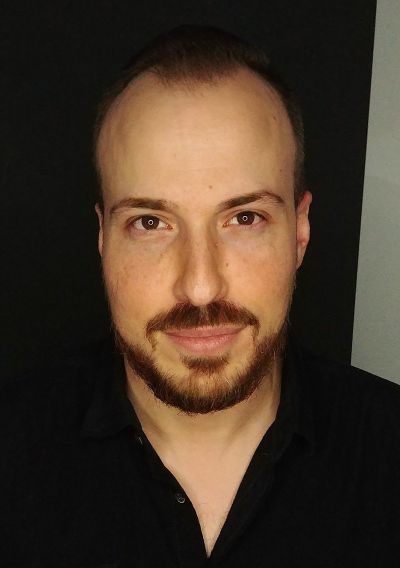 Contributor, Audio Reviewer
Ted Kritsonis loves taking photos when the opportunity arises, be it on a camera or smartphone. Beyond sports and world history, you can find him tinkering with gadgets or enjoying a cigar. Often times, that will be with a pair of headphones or earbuds playing tunes. When he's not testing something, he's working on the next episode of his podcast, Tednologic.