OnePlus delivers plenty for the price of entry with the Nord Buds 2, which is great news if you're looking to spend less and feel like you can get more than what you paid for.
Pros
+

Good audio quality

+

Surprising ANC performance

+

Very comfortable fit

+

Custom EQ in HeyMelody app

+

Pretty steady controls

+

Great price
Cons
-

Limited codec support

-

Battery life is just OK

-

OnePlus users get the extra perks
Why you can trust Android Central Our expert reviewers spend hours testing and comparing products and services so you can choose the best for you. Find out more about how we test.
Value is subjective until those instances come up where it just isn't. I've seen that myself with budget-friendly earbuds that punch above their weight to the point where it feels like every dollar only stretches further based on performance.
That's where the OnePlus Nord Buds 2 could find themselves, standing out as a very respectable alternative to more expensive pairs. You don't need a fat wallet or OnePlus phone to enjoy what these earbuds can do.
OnePlus Nord Buds 2: Price and availability
OnePlus launched the Nord Buds 2 in April 2023, starting first from the OnePlus website, and then moving on to Amazon and other retailers. They start at $59 and may fall just a little from there after a while on the market. If you do see a discount, it will likely show up on the OnePlus site first. They come in lightning white and thunder grey.
OnePlus Nord Buds 2: What's good
There's something cartoonish about the way the Nord Buds 2 look, almost as if they were built to cater to a much younger demographic, but after using them for a while, that initial impression began to fade. The speckled veneer is by design, though it fooled me at least once when I thought they had accumulated dust.
The more important part was the fit, which turned out fine for me. The earbuds come with three ear tip sizes, where you're likely to find something that works because of the overall construction. OnePlus built the Nord Buds 2 with short and thicker stems, placing the most weight on a main body small enough to comfortably nestle into most ears.
Needless to say, at their price, these earbuds will hardly feel premium, so if they come off as "cheap", that unique look is definitely part of the reason. They really do look like carbon copies of the previous OnePlus Nord Buds, save for the color differences. Well, there are other key changes that also set the Buds 2 apart.
The biggest would have to be active noise cancelation (ANC) support. It's not unusual to see ANC in budget earbuds these days, but efficacy wildly varies, so it's always a standout when an affordable pair can muffle the background better than others can. The Nord Buds 2 fall in that camp, producing an effect that is easily on par with earbuds double the price.
They are surprisingly good at blocking portions of high-frequency sounds along with low-frequency tones. Don't expect complete silence, but you can reasonably expect to hear less than you might think when ANC is on. I pretty much left it on at all times, only switching over to Transparency when I needed to hear an announcement or someone talking. There, too, you get solid pass-through to hear your surroundings, only adding to the value proposition.
When it's time to listen to music or other audio content, the earbuds also perform admirably well, and that's in spite of the fact they only support the SBC and AAC Bluetooth codecs. While I never got the chance to try the previous Nord Buds, I can certainly compare the Buds 2 to earbuds in the same price range and conclude they offer rich, crowd-pleasing sound at a bang-for-your-buck price.
You get a fairly radiant sound out of the box, with the chance to tailor it how you want in the HeyMelody app using its EQ. Aside from a few presets, you can also save your own, adding yet another feature not always typical of earbuds in this price range. If you want to only adjust the bass, the Bass Wave section lets you hone in on the lows without affecting how the mids or highs will sound.
There is also Dolby Atmos support for content capable of playing it, though it's exclusive to OnePlus devices, so you won't see it in the app if you're using something else. On top of that, the Dirac audio tuning is also an exclusive, removing the opportunity to optimize the sound for music, movies, or gaming. Testing the Nord Buds 2 on both OnePlus and non-OnePlus Android phones, I can say you won't necessarily miss out on the extras, but they are nice-to-haves if you are rocking one of the company's own devices.
Call quality was better than I expected, though I recognize that mics overachieving on ANC should also execute well when talking on the phone hands-free. They won't be able to withstand incessantly noisy ambiance, but they'll do well in most circumstances.
Another surprise, at least for me, was the customization afforded to the onboard controls. It's mostly about picking what you want each earbud to do from a set list, but it's an extensive enough set of options to make this integral to the earbuds' usability.
OnePlus Nord Buds 2: What's not good
It's hard to find too many faults in earbuds that exceed expectations, but there are always compromises when you save money, and this is no different. The case is fine, it is a little flimsy compared to others, has no wireless charging, and has a weird tendency not to disconnect the earbuds from a paired phone when putting them back in. This happened several times, forcing me to simply do it from the phone's Bluetooth menu to confirm. For whatever reason, it was also more of an issue with a Pixel 7 Pro than it was with a OnePlus 11. Go figure.
OnePlus rates battery life at about 5.5 hours with ANC on, and I can tell you that's not likely to happen if you raise the volume even a little bit. I only hit five hours with a very light volume bump, and phone calls skew the number further, so if there's one thing that highlights the budget restraints of the Nord Buds 2, it's the battery life. You can always listen for longer if you leave ANC off, but then you lose out on one of their best features.
Their IP55 rating is better than I would've thought going in, making them durable enough for the odd workout, but they are hardly what you can consider truly water-resistant. If you're looking for a pair of cheap running earbuds, don't take a chance with these.
OnePlus Nord Buds 2: Competition
Look at any of the best wireless earbuds under $100 and you will see good options among them, and more will pop up. The Anker Soundcore Life P3 are solid performers that tick many of the right boxes. Not to be outdone are the Earfun Air 3 Pro, which are among the most versatile you can find in this range.
You could also consider the Jabra Elite 4 if you wanted something affordable and reliable with excellent app support. The Nord Buds 2 are cheaper than these alternatives but may not have everything the others do.
OnePlus Nord Buds 2: Should you buy it?
You should buy this if...
You want good sound with ANC support.
You want a comfortable fit that's easy to manage.
You want an EQ to customize sound.
You want real value for your money.
You shouldn't buy this if...
You want more battery life.
You want more codec support.
You prefer something more rugged for working out.
OnePlus makes the Nord Buds 2 easy to like because they surpass what most would expect out of earbuds that come this cheap. It's worth spending the extra money over the previous Nord Buds for the ANC performance alone, much less everything else.
If you're a OnePlus phone user, there's added incentive to jump in through the exclusive features set aside for you. It's not a deal-breaker if you're rocking a different Android phone, but it's also worth noting competing earbuds are often more agnostic.
True Nord Buds
The OnePlus Nord Buds 2 are budget-friendly earbuds offering some exclusive perks for OnePlus phone users, but are more than able to play well with others, too.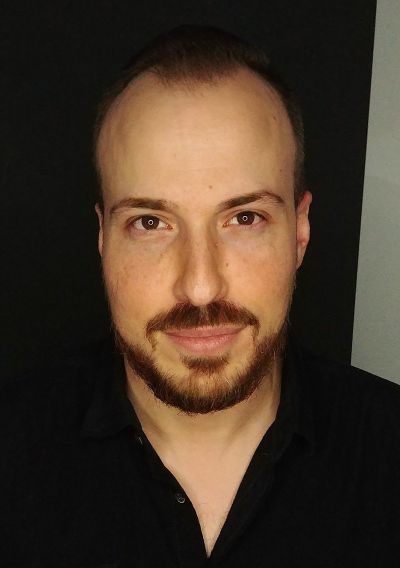 Contributor, Audio Reviewer
Ted Kritsonis loves taking photos when the opportunity arises, be it on a camera or smartphone. Beyond sports and world history, you can find him tinkering with gadgets or enjoying a cigar. Often times, that will be with a pair of headphones or earbuds playing tunes. When he's not testing something, he's working on the next episode of his podcast, Tednologic.