Motorola left plenty of room to improve with its previous wireless earbuds, and while things definitely trend in the right direction with the Moto Buds 600 ANC, they should've gone even further to stand out in the crowd.
Pros
+

Respectable audio quality

+

Decent ANC performance

+

Responsive touch controls

+

Solid phone call quality

+

aptX and Snapdragon Sound support
Cons
-

Ear tips may not be the right fit

-

Volume too low by default

-

No app support or EQ

-

Not especially rugged

-

Very tough competition at this price
Why you can trust Android Central Our expert reviewers spend hours testing and comparing products and services so you can choose the best for you. Find out more about how we test.
You would think Motorola, with all its heritage and pedigree in making audio products for decades, would stand out as a leader in the wireless earbuds space, but instead, it's been playing catch up. No single pair have yet stood out as industry stalwarts.
Could the Moto Buds 600 ANC change that? To do so, they would have to be exponentially better than others in the company's lineup and come off as compelling alternatives to similar pairs from competitors. While certainly an improvement, they don't go far enough in two key aspects to move the needle forward far enough.
Motorola Mobo Buds 600 ANC: Price and availability
Motorola launched the Moto Buds 600 ANC in March 2023, and they are available in both retail and online stores. They started at $150 but look for price drops to happen periodically over time that would make them more affordable. They come in jet black and winetasting colors.
Motorola Mobo Buds 600 ANC: What's good
I'll admit, I had very measured expectations going into this review. The previous Moto Buds-S ANC underwhelmed across the board, especially in the most important elements, like fit, audio quality, and supplementary features. Things could only go up from here.
What's shocking to me is that one of the past issues I experienced came back to challenge me again. Motorola includes three sets of ear tips, all of which are the same as the Buds-S ANC in that they're shallower and make it tougher to get a tighter seal. That was the case for me with my ears, whereas yours might be different. To offset that in my case, I used large third-party tips that were deeper to reduce any sound leakage. Had Motorola offered an extra-large tip out of the box, it might've negated the need for me to go that route — again.
Thing is, the Buds 600 ANC are a fairly nice design and one that gets pretty comfortable when they fit right. I never felt any real discomfort when wearing them for longer stretches, even when I was using other ear tips.
Motorola also wanted to address some of what was missing by improving the active noise cancelation (ANC) and bringing in the aptX Bluetooth codec. These are appreciable shifts in the right direction, but they're also directly tied to audio output. The key is in finding the best seal possible for passive noise isolation, which you will need in order to retain more of the bass response.
What's odd to me is how Motorola engineered the audio volume out of the box. When I used larger third-party tips, I got to hear more of what the Moto Buds 600 ANC are supposed to deliver, but I also had to raise the volume more than I normally do with other earbuds to get the same resonance.
These earbuds stick with a balanced sound signature that undersells the bass and pushes more toward the mids instead. If you prefer something that never emphasizes the lows over the highs or mids, you may like the way these were tuned. Unfortunately, you have no way to tweak them yourself with an EQ because Motorola doesn't have a dedicated app for any of its wireless earbuds, much less these ones.
This is a shame because aptX and Snapdragon Sound support are great additions to the Moto Buds 600 ANC, though I could only truly tell when I had the other ear tips on. Even so, I couldn't help but feel the loss of an app to let me customize and tailor the sound how I wanted, leaving me wondering what could've been.
On the brighter side, phone calls were great while wearing them, with the best performance in quieter environments. The ambient mode also worked fairly well to hear the background or talk to someone without taking the earbuds off.
The onboard controls are already set, so you take what you get. They work well. A single tap will play/pause or answer/end a call. A double tap on the right skips a track, while a triple tap repeats one. Press and hold on the right to activate Google Assistant, whereas doing it on the left cycles through the ANC and Ambient modes.
Motorola rates battery life up to six hours per charge with ANC on, but that's also assuming the default volume is good enough for you, which I believe it won't be. It's too low, so raising it will lower it down to about five hours unless you really crank it up. The case gives you an extra three charges and supports wireless charging, which is always convenient.
Motorola Mobo Buds 600 ANC: What's not good
I already touched on some of the drawbacks, but it's best to add some context to why they matter. Missing an app is a big deal for earbuds at this price for the simple fact customization isn't too much to ask when paying this much. Other brands have figured that out and now treat their apps as extensions of their audio product lineup. It's a mystery as to why Motorola hasn't done the same.
As is, there's no way to adjust the audio to change up what you want to hear. For fans with eclectic tastes in musical genres, you have to trust the default tuning will work well with everything. In a crowded field that provides more personalization, it's hard to pass them up for something less flexible.
ANC performance is adequate, except it's highly dependent on the passive seal you get with the fit. If the included tips don't do that, you have to use alternatives to get the job done. There will always be outliers in every situation, but that's just not a trade-off I've seen come up with the wide range of earbuds I've tested. And while there's nothing wrong with using shallower ear tips, it's better to include an extra size just in case.
The IPX5 rating is fine for being in the rain and lighter workouts, but make sure to clean them after sweaty ones to ensure the salt doesn't damage them.
Motorola Mobo Buds 600 ANC: Competition
You can take your pick from any number of options, starting with those among the best wireless earbuds for Android currently available. Dig deeper with what's out there, and solid pairs like the Jabra Elite 5 come to mind, sporting excellent ANC, sound quality, and app support.
It's a similar story with the Anker Soundcore Liberty 4, which offer a compelling mix of features and performance at the same price. You could also consider the 1More Evo if you want hi-res codec support and an app that lets you control various features.
Motorola Mobo Buds 600 ANC: Should you buy it?
You should buy this if...
You want decent ANC.
You want good call quality.
You like that sweet winetasting color.
You shouldn't buy this if...
You want an EQ to work with.
You want more customization.
You prefer something more rugged.
There's no doubt the Moto Buds 600 ANC represent an improvement for Motorola, but the bar was low enough that a bigger leap forward would've been more than possible here, especially in the face of stiffer competition at the same price. That's the challenge in assessing where these earbuds stand from an overlying perspective.
These don't outperform their competitors nor do they present an alternative that I can point to against them. I believe there is a niche set of users who will appreciate these earbuds for what they are, but others will find the crowded market with plenty of choices.
Motorola Moto Buds 600 ANC
Hello Moto?
The Moto Buds 600 ANC improve key features, like noise cancelation and Bluetooth codec support, making them Motorola's best, but a tough sell against the industry's best.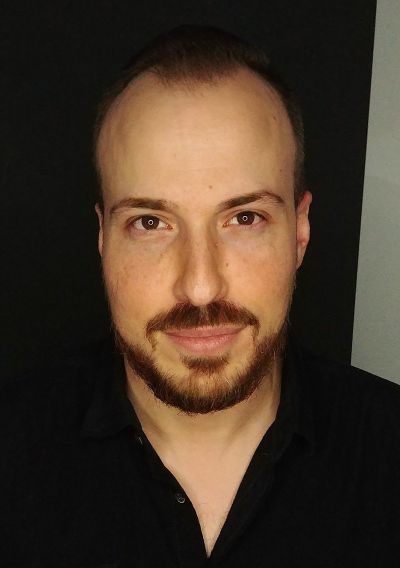 Contributor, Audio Reviewer
Ted Kritsonis loves taking photos when the opportunity arises, be it on a camera or smartphone. Beyond sports and world history, you can find him tinkering with gadgets or enjoying a cigar. Often times, that will be with a pair of headphones or earbuds playing tunes. When he's not testing something, he's working on the next episode of his podcast, Tednologic.