Anker does a lot of things right with the Soundcore Liberty 4, from the audio quality to the ANC, though you'll need to dive into the app to figure out the formulas that work best for your ears.
Pros
+

Good sound quality

+

Effective, adaptive ANC

+

More comfortable fit

+

Improved clarity for calls

+

Excellent app support

+

Health and wellness features
Cons
-

Spatial audio needs work

-

Not especially rugged
Why you can trust Android Central Our expert reviewers spend hours testing and comparing products and services so you can choose the best for you. Find out more about how we test.
When it comes to wireless earbuds, Anker's Soundcore brand feels more grassroots in that it pushes value at lower price points, positioning it as an upstart option versus the industry's more expensive alternatives.
The Liberty 4 barely stay in that arena, dipping into the precipice of premium pricing, though staying below what the industry's best tend to charge. As usual, Anker throws a lot into the fray with these buds, and while not every single piece is a hit, they're a compelling sum after all is sung and heard.
Anker Soundcore Liberty 4: Price and availability
Anker launched the Soundcore Liberty 4 in September 2022 and are available in both retail and online stores. They initially started at $150, though routinely drop in price during sales or discounts at any given time. They come in either midnight black or cloud white variants.
Anker Soundcore Liberty 4: What's good
The Liberty 4 essentially replace the previous Liberty 3 Pro, though they bear no resemblance to their predecessors at all. Basically, Anker combined the general look of its "Air" lineup with the features and functionality associated with the "Pro" line. I'm all for consolidating things to make it easier for consumers and avoid product confusion, so needless to say, these are one of the best Soundcore pairs currently available.
The design is a clear improvement over the bulkier Liberty 3 Pro, and a one-up over the superb Liberty Air 2 Pro as well. The stem design is nice, but it's the thinner bodies that truly make the biggest difference, making the Liberty 4 the most comfortable Anker earbuds I can remember.
There are four sets of ear tips — two of which are medium alternates — leaving things open enough to find something that works for you. The Soundcore app offers a hearing test (HearID) to indicate whether you have a good seal for your ears to trap sound in and background noise out.
That test is equally important for customizing the active noise cancelation (ANC) to better drown out the sounds happening around you. Results are mixed, though, as low-frequency sounds, like those on a subway train or plane, will get decently muffled, whereas higher pitches pierce through relatively easily. I went in skeptical Anker would vastly improve ANC performance over previous earbuds, and was proven right.
It's not bad, though. The Adaptive ANC automatically switches between weak, moderate, or strong levels, but I would argue controlling it manually makes more sense. I personally prefer stronger ANC in most cases and came to realize the aforementioned terms were somewhat misleading. For instance, choose weak and the ANC focuses more on low frequencies. Strong focuses more on hitting high frequencies, albeit at the expense of lower ones seeping in. Moderate tries to equally suppress both as well as it can.
The biggest difference may be in how the earbuds handle wind. Long a weakness for Anker's buds, the Liberty 4 managed to withstand a consistent breeze better than previous pairs could. That's a good sign for future pairs, too. I didn't find Transparency mode dramatically different from before, though will say voices come through clearer than they did before, which is another good sign.
Sound quality was always the backbone for Anker's presence as a budget-friendly choice, and that continues here. The soundstage sticks to a familiar mix, meaning thick bass with mildly warmer mids, and sharper highs. I strongly advise playing around with the EQ in the Soundcore app to find a balance or profile that works for your tastes. Between the 20+ presets and custom eight-band equalizer, you're bound to find something good. I know I did, as I always do with Soundcore buds. And if you've created presets from previous pairs, you can still access them in the app.
LDAC support puts a hi-res codec into the mix, enabling you to hear better quality where applicable and available through these earbuds. You'll need to play tunes from devices and services supporting those bitrates, but it's a nice add-on to the standard AAC and SBC codecs you get here.
Call quality is another one of those things that Anker improved, even if it's more of a step rather than a stride forward. The microphones do an OK job drowning out background noises to clear up calls, but the Liberty 4 will pose a little challenge to be heard if there's a lot going on around you.
If you want custom controls, you get them in spades here. The touch controls are pretty good, but it's the fact you can change any one of them to your preference that makes the bigger difference. This is really more of a carryover from previous pairs since Anker offered custom controls going back years. What I appreciated more was that the touch controls are reliable through the stems.
A single press plays/pauses, and a double press switches between ANC and Transparency or answers/ends calls. Triple press on the right earbud to skip a track, and then on the left earbud to repeat one You can assign any control to other commands, be it volume, voice assistance, or ambient sound.
Anker wisely includes wear sensors for auto-play/pause when removing or putting the earbuds on to control playback hands-free. Dual connections let you stay connected to two devices simultaneously, making it really easy to use the earbuds with two phones or a computer or tablet.
Battery life is decent at up to seven hours with ANC on and based on default volume. It knocks down to about six if you routinely raise the volume. Leave ANC off and the numbers hit nine and eight, respectively.
You may not expect to see health or wellness features in a pair of earbuds, but the Liberty 4 come with a small suite of them. You get heart rate monitoring, some exercise tracking, stress tests, and meditative music. They're cool to have in the app, even if they seem a little out of place. Data accuracy won't match what a good smartwatch or activity tracker gets you, but it also wouldn't be fair to discount it completely. I came away surprised at how robust the whole package was.
Anker Soundcore Liberty 4: What's not good
Anker made a big deal pointing out the spatial audio features available in the Liberty 4, and while it's cool to have that in earbuds that aren't prohibitively expensive, the results aren't quite there yet. Head tracking felt off the mark at times, where the action onscreen didn't always have the directional sound I'd expect to hear.
The rest of the spatial audio experience just came off as middling. It was hard to appreciate for music, and I only really got anything out of it watching movies with a lot of action happening onscreen.
The Liberty 4 also aren't the most rugged earbuds, and ones I would be weary of recommending for regular workouts. The IPX4 protection is baseline at best, and just not strong enough to withstand rigorous workouts over longer stretches. I also say that because the build is heavy on plastic that doesn't feel all that rigid. You're probably better off using these for leisure.
Anker Soundcore Liberty 4: Competition
The best wireless earbuds include several that are right in the same price range. The Jabra Elite 7 Active are older by comparison yet also offer more durability, better call quality, and slightly longer battery life. The Google Pixel Buds Pro feel more polished now that there's a custom EQ among other features available. With great sound, comfortable fit, and excellent ANC, their price range makes them very viable alternatives.
If you're looking to get more value for your money, the Anker Soundcore Life P3 get you plenty for less, not to mention the 1More PistonBuds Pro offer great comfort with great features at a more affordable price as well.
Anker Soundcore Liberty 4: Should you buy it?
You should buy this if...
You want adjustable ANC.
You want great sound quality.
You want good app support.
You like all the customization.
You shouldn't buy this if...
You want better spatial audio performance.
You prefer to have something more rugged.
Your budget is better off spending less.
This is a solid effort for Anker in a price range it's not always visible in. The Soundcore Liberty 4 do a lot of things well, largely driven by how many custom options you get along the way. More importantly, Anker tends to come out with firmware updates to improve performance or add something new, opening up the chance these earbuds could get better.
They're certainly not the best in their class, and your best bet is to shop around and see what else is out there before making a move. But if you do go with these, you will probably like the overall combination.
Anker Soundcore Liberty 4
Anker goes beyond its budget-focused lineup, offering the Soundcore Liberty 4 as a solid pair of wireless earbuds that come with a slew of features and customization.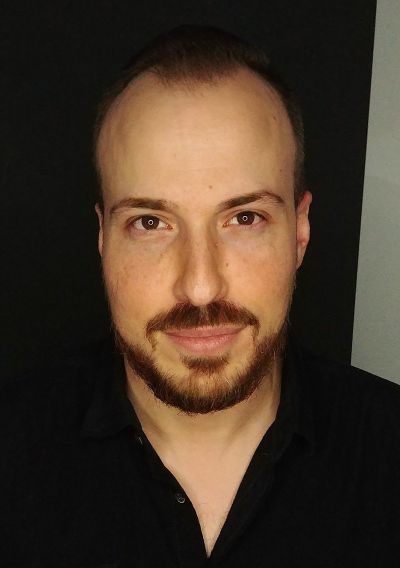 Contributor, Audio Reviewer
Ted Kritsonis loves taking photos when the opportunity arises, be it on a camera or smartphone. Beyond sports and world history, you can find him tinkering with gadgets or enjoying a cigar. Often times, that will be with a pair of headphones or earbuds playing tunes. When he's not testing something, he's working on the next episode of his podcast, Tednologic.