Jabra Elite 7 Pro vs. Google Pixel Buds Pro: Who's better?
Two Pros that should fit most ears.
Jabra's best
It's hard to find something not to like about the Jabra Elite 7 Pro, arguably one of the best pairs of earbuds available in the last few years. Effective, efficient, and almost effortless, they offer a great mix of features and performance worthy of your ears.
For
Excellent audio quality
Solid, personalized ANC
Very comfortable
Outstanding call quality
Good durability
Physical button controls
Against
No spatial audio
More codecs would've been nice
Google's best
The Pixel Buds Pro mark the first time Google truly pushed to compete against the best, driven by a consistent update cycle that brings in features previously unknown to the Pixel Buds lineup. The results are worth taking seriously.
For
Good sound quality
Spatial audio support
Solid ANC performance
Comfortable fit
Fast setup
Hands-free Google Assistant
Against
Not as rugged
Only Google Assistant talks
A good pair of wireless earbuds should come with key features, especially when the brands launching them carry higher expectations. It's familiar territory for Jabra, where the Elite 7 Pro have routinely been among the best options available, but for Google, these are somewhat uncharted waters given what its previous earbuds once omitted.
Jabra Elite 7 Pro vs. Google Pixel Buds Pro: What do they offer?
Why you can trust Android Central Our expert reviewers spend hours testing and comparing products and services so you can choose the best for you. Find out more about how we test.
Jabra has undoubtedly earned a reputation for consistency with its earbuds, which is only one reason why we felt the Elite 7 Pro were one of the best in our review. It was less about what Jabra included than what it didn't when accounting for all the core and ancillary features you get with them. They're already more comfortable than most other pairs, and you can personalize the active noise cancelation (ANC), sound tuning, onboard controls, and more.
That kind of customization would've been lost with any other pair of Google Pixel Buds, but not so with the Pro. Google got the message loud and clear (somehow) that it needed to be more flexible with its earbuds, especially if you're going to use the term "Pro" in their name — something we echoed in our own review.
And so, subsequent updates after launch pushed the Pixel Buds Pro closer to the elite — the Elite 7 Pro, in this case. That includes solid ANC, sound tuning, spatial audio, and one of the most integrated ways to use Google Assistant.
They also both fit comfortably, largely because they tend to skew toward a smaller footprint that's more adaptable regardless if your ears are big or small. You'll even find ear tip fitting tests within both Jabra's Sound+ app and Google's Pixel Buds app (it's in Bluetooth settings for Pixel phones). That's important for establishing tighter seals for passive noise isolation that can help the ANC drown out more of the background. Neither pair is going to top the likes of Sony and Bose for the best ANC, but you don't get anything second-rate here.
That's equally true in how they sound. The default sound profile is fine in both cases, establishing a good baseline to work with when trying out their respective EQs to either choose a preset that works or create your own based on your preferred taste or genre. It's just a shame neither side took chances with Bluetooth codecs. Neither support aptX nor any hi-res codecs, like aptX Adaptive or LDAC.
The similarities extend further when you factor in neat features like multipoint to simultaneously connect with two devices at once, as well as the ability to track the earbuds down if you misplace them. No doubt, these two cover a lot of bases, which makes the daylight between them even brighter.
Jabra Elite 7 Pro vs. Google Pixel Buds Pro: How do they differ?
I normally wouldn't mention warranty but Jabra is a bit of an outlier in offering a two-year deal compared to the standard one-year warranty most others do, including Google. If that matters to you, it's something to keep in mind when comparing these two.
Functionally speaking, though, these two also diverge in a few key areas. For Jabra, the idea is to provide clarity and abundance even when you don't expect it. A good example is the company's own MultiSensor Voice Technology, which clears up phone calls in ways others simply don't. That's a big plus if you plan on using earbuds for a lot of calls.
Moreover, Jabra lets you choose between Google Assistant, Alexa, or whichever voice assistant your phone is using, opening things up for the voice you prefer to have in your head. Not to mention how nice it feels to have physical buttons for controls instead of touch-based ones. As close as the controls gap is between these two pairs, it's hard to beat the trust one builds in pressing actual buttons.
That's all the more impressive given the Elite 7 Pro have IP57 protection, making them well suited to runs and workouts. That kind of durability doesn't always apply to really good earbuds and feels like a bonus on top of everything else Jabra's earbuds already give you.
The Pixel Buds Pro have an inherent advantage in that Google makes them, which explains why the initial setup is always going to be faster and smoother compared to the Elite 7 Pro. Fast Pair is fast, simple, and gets you up and running in what feels like seconds.
Google Assistant may be the only one talking here, but it's also a hands-free experience, where simply summoning it by voice is enough to wake it up. There's a convenience there that's sometimes understated, in my opinion, like those times when your hands are full and you need to accept an incoming call, or you just want to change the music you're listening to.
I doubt you will find much to complain about as far as phone quality goes, despite Jabra's edge here. Google does a fine job keeping things clear, so as long as you have good reception, everything should come in loud and clear.
Then there's spatial audio, which is unique for finding content that lets you hear things that way. Jabra didn't include that in its earbuds, whereas Google did (including head tracking), so if you like the idea of virtual surround sound between your ears, this is one way to get it.
Jabra Elite 7 Pro vs. Google Pixel Buds Pro: Which should you buy?
Both pairs prove worthy of being among the best wireless earbuds available, so it's not a question of quality. Pitting two premium products together has more to do with the nuances than what's on paper, not to mention your preferences and expectations. As an example, the Elite 7 Pro beat the Pixel Buds Pro on battery life by an average of roughly 1.5-2 hours per charge with ANC on — mainly because Google's buds come out sounding lower, forcing you to raise the volume more often.
If you're more of an athlete, the Elite 7 Pro are less likely to wilt under buckets of sweat. Much like the Pixel Buds Pro just feel like they were built for Android devices. I could go on, but you get the gist. Both brands continue to support these buds, and that's a good thing if a few performance upgrades drop along the way.
Simply elite
Jabra makes the Elite 7 Pro comfortable to wear and durable enough to withstand a slog or two, which pays real dividends for the effectiveness of the active noise cancelation, sound quality, onboard controls, and battery life.
True Pro
Google addressed previous omissions with the Pixel Buds Pro by bringing in active noise cancelation and additional customizable features. They combine for a more substantial experience worthy of the "Pro" in the title.
Get the Android Central Newsletter
Instant access to breaking news, the hottest reviews, great deals and helpful tips.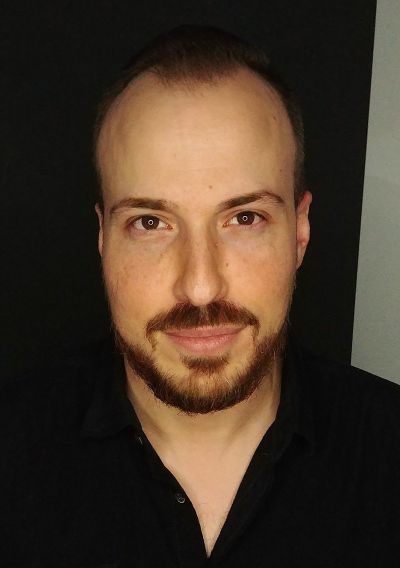 Contributor, Audio Reviewer
Ted Kritsonis loves taking photos when the opportunity arises, be it on a camera or smartphone. Beyond sports and world history, you can find him tinkering with gadgets or enjoying a cigar. Often times, that will be with a pair of headphones or earbuds playing tunes. When he's not testing something, he's working on the next episode of his podcast, Tednologic.
Thank you for sharing this! I love Jabra but am interested in seeing a Jabra vs Pixel comparison!

Reply