A USB headphone dongle has only one job to do, and the HELM Audio Bolt does it amazingly well. It's feature packed and the price is right.
Pros
+

THX-certified

+

MQA-enabled

+

Plenty of output power

+

Clean sound on almost any pair of headphones

+

Works on your laptop, too
Cons
-

It's a dongle

-

Stiff, non-replaceable cord
Why you can trust Android Central Our expert reviewers spend hours testing and comparing products and services so you can choose the best for you. Find out more about how we test.
It's nigh impossible to find a good phone with a headphone jack these days because the entire industry is moving towards the world of wireless audio. While Bluetooth audio is getting better than ever, it still pales in comparison to a set of high-quality headphones and something built to power them, provided you have the right source files.
That is where products like the HELM Audio Bolt come into the picture. We all know what a headphone dongle is — it's that wire that plugs into your phone's charging port so you can use those old headphones you had before you spent the money on a new pair of Bluetooth headphones.
Believe it or not, some of us never made the switch and actually like that little wire, provided it's a good one.
HELM Audio Bolt: Price and availability
You can buy the HELM Audio Bolt directly from the manufacturer or from Amazon. Either way, the price is $99 at the time of this writing. For that price, you'll receive the DAC/AMP dongle, a USB type A adapter in case you aren't using a USB-C equipped device, and a carrying pouch.
HELM Audio Bolt: What's good
Simply put, if you're a person who wants to enjoy high-quality music from your phone, you'll love the sound, the features, and the price.
The Bolt is auto-sensing when it comes to your headphone impedance and delivers 1 volt for headphones of 150ohms or less and 2 volts for headphones over 150ohms. The Bolt won't drive certain headphones very well, but for the vast majority of in-ear, on-ear, and over-ear premium headphones it's like Baby Bear's porridge — just right.
I found the sweet spot for my taste at 250ohms using a pair of Beyerdynamic DT 990 Pros. I could pump the volume up high enough to enjoy the open-back experience without disturbing anyone, and everything was clean and even.
Part of what makes the Bolt sound so good is its THX-AAA and MQA certification.
THX-AAA certification means the device uses a design that diminishes harmonic, crosstalk, and crossover distortion and has a focus on crisp and clear amplification that's free from any audio changes to the source file. THX has very strict and stringent requirements for certification.
MQA (Master Quality Authenticated) is similar but promises even better audio quality provided the source files, the application playing them, and the playback hardware are all certified. How it works is complicated but it is much like any other audio compression. The difference, and what makes it work so well, is that everything in the chain — including the hardware — works to decode it.
An example of how it works using the Bolt and the Tidal app makes understanding things easier. For starters, you'll need to subscribe to Tidal's Hi-Res audio service, install the USB Audio Player PRO app, and purchase the MQA core decoder plugin. Yes, everything designed for the audiophile is expensive but well worth it for some folks.
With the software and hardware in place, music is streamed to the Tidal app, which then "decodes" the audio to 96KHz. The Bolt DAC then "decodes" the audio a second time up to the 384KHz maximum supported by the chipset.
In layman's terms, this means that the audio will sound so good that a human ear will be unable to detect any artifacts of the encoding/decoding/compression process. It also means that music will sound better through the Bolt and a good pair of headphones than you ever thought a phone could deliver.
Speaking of the DAC chipset, HELM doesn't specify what is being used inside the Bolt. Some online sleuthing points to it being the ESS Sabre, which is an excellent product. Either way, the sound speaks for itself.
Finally, I can't talk about what's good without mentioning the price — $99. Yes, you can buy a cheap USB-C headphone dongle from Amazon for about $10 but when you go searching for a quality USB-C DAC/AMP that supports MQA and is THX-AAA certified, you're going to spend a lot more.
Bonus round: there is even an LED that indicates the audio quality being sent through the unit. Blue means it is on and working, Red means the audio is over 48KHz, and Purple means the audio is using the MQA design. All without you touching any buttons or switches. It just works.
HELM Audio Bolt: What's not good
As pleased as I am with the sound delivered by the Bolt, there are a couple of things I wish were different.
The first is out of HELM Audio's hands and that is the fact that it's a dongle that I will probably lose one day. It comes with a carrying pouch and there are many ways to "latch" it to my headphone cord, but it's still one more thing to keep track of. This is 100% a consequence of phone makers deciding that nobody needs a headphone jack on their flagship phone and that budget phones that do come with one have a really poor onboard DAC paired with a sub-par Amp.
The industry is never going to go back to building phones with high-quality DAC chipsets and gold-plated 3.5mm headphone jacks though, so I can't stand on this soapbox and point any fingers.
My other gripe is with the cable used along the length of the dongle itself. I understand that it needs to be tough, well shielded, and of the specified length for everything to function as intended. I also know that storing the Bolt inside its pouch means the cable isn't stored straight and stiff cables have memory. That's why it's shaped like a banana and will stay shaped like a banana while you're using it.
It's also hardwired, which means you can't buy a replacement if it breaks. Because it's stiff and tough it shouldn't break under normal use, but I still like to see user-serviceable parts wherever they could be used.
I would not let either of these negatives stop me from buying the Bolt though, because its list of positives outweighs them. It just sounds so good for $99.
HELM Audio Bolt: The competition
Forget those $10 USB C headphone dongles from Amazon because they aren't a competing product here. Audio quality comes at a price, and it's usually high.
FiiO makes comparable products that also offer THX-AAA certification. I've used several of them and was happy with them as a whole, though they weren't as compact as the Bolt.
You'll also find products like the EarStudio ES100 which offers hi-resolution Bluetooth audio once you plug your wired headphones into it. This is a good option if you have a way to transmit audio using the aptX HD or LDAC codec and don't mind keeping it charged.
Finally, you might really like the way your Bluetooth headphones themselves sound. Plenty of people love the Galaxy Buds Live, for example, and if your current setup works, there's no sense in changing it.
HELM Audio Bolt: Should you buy it?
You should buy this if...
You want better sound than Bluetooth can offer
You have hi-res music files or use a subscription service like Tidal or Amazon Music that offers them
You have a pair of wired headphones that you love to use
You shouldn't buy this if...
You're just not into the whole audiophile thing
You are happy with your current setup
You think spending $99 on a headphone dongle is crazy
There's no way around it — an "audiophile" grade USB-C headphone dongle is a niche product. Most people are happy using a pair of the best wireless headphones to listen to their music and have no idea why anyone would bother, and that's fine. As long as you're happy, you shouldn't care what anyone else thinks about it.
But if you're part of that niche audience (guilty) and want to experience music a certain way, the HELM Audio Bolt is one heck of a way to do it. I've paired it with a handful of headphones ranging from my trusty (and cheap) Sony MDR7506s to headphones that I spent entirely too much money on and it sounds great across the board.
I'm thoroughly impressed with it and I think it's one of the best products I've tried in this price range. I would totally recommend it to anyone looking for a way to boost the audio quality of their phone, without having to buy a phone with a headphone jack.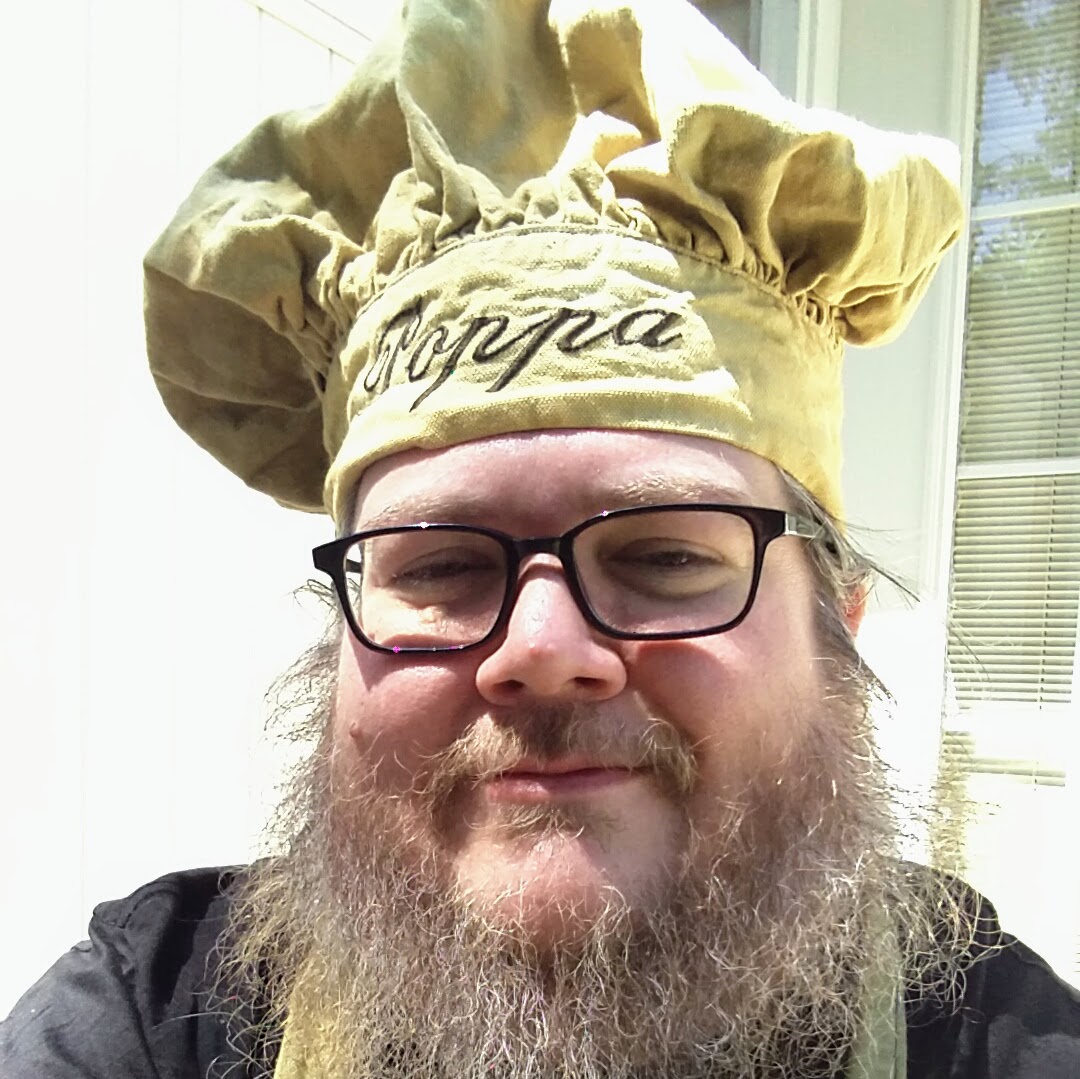 Senior Editor — Google Ecosystem
Jerry is an amateur woodworker and struggling shade tree mechanic. There's nothing he can't take apart, but many things he can't reassemble. You'll find him writing and speaking his loud opinion on Android Central and occasionally on Twitter.