Haylou PurFree BC01 review: Comfort and quality in one package
Haylou's bone conduction headphones keep your ears open and your tunes on.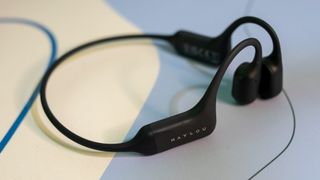 (Image credit: Jay Bonggolto / Android Central)
The Haylou PurFree BC01 are bone conduction headphones that are surprisingly affordable for their features and performance. They're primarily intended for runners, but they're a solid choice for anyone who wants to listen to music or podcasts while exercising without losing their ability to hear their surroundings.
The PurFree BC01 have a lightweight and secure neckband design. The water-resistant headphones also have a decent battery life, making them ideal for sweaty workouts.
In terms of sound quality, the headphones are not as good as some of the more expensive bone conduction headphones on the market, but they're still more than adequate for most people. The bass could be a bit stronger, but the overall sound is clear and balanced.
There are a lot of sports headphones on the market, but most of them are more expensive than the PurFree BC01. Has this small Chinese company managed to create a product that is just as good as the more expensive competition?
The PurFree BC01 bone conduction headphones are available on Amazon for $100, down from their original price of $120. This is a significantly lower price than most other bone conduction headphones out there, including the Shokz OpenRun and OpenRun Pro.
Haylou PurFree BC01 review: Design and comfort
If you've used bone conduction headphones in the past, the Haylou PurFree BC01 will look familiar. They have a neckband design with physical buttons on both sides, and the transducers transmit sound to your ears through your cheekbones so you can still hear your surroundings. The neckband style keeps them in place, even during strenuous workouts.
There are two physical buttons on the right side of the headphones, including the volume down and up buttons. The latter lets you turn the headphones on and off, as well as put them into pairing mode with a long press when turning them on.
There's also a multi-function button on the left side of the headphones that you can use to pause music, or answer calls with a single tap. A double tap skips to the next track while a triple tap returns to the previous one, and long-pressing the same button for five seconds summons your phone's digital assistant.
Because the PurFree BC01 headphones only have a few physical buttons, I had to learn a few tricks to control different functions. It takes a bit of time to learn the controls, but it's not too difficult. And once I did, I was able to control music without having to take my phone out of my pocket.
The PurFree BC01 are incredibly lightweight, coming in at just 28 grams, making them barely noticeable when I'm wearing them. This makes them very comfortable to wear for long periods of time, and they never feel bulky or cumbersome. They fit snugly but not too tightly on my head, and the drivers rest comfortably on my cheekbones. I can shake my head vigorously without the headphones budging, but I never feel like they're clamping down on my skull. I've worn these headphones for hours on end without any discomfort.
Another thing I like about the PurFree BC01 is that they have a secure fit. I can wear them while running or working out without worrying about them falling off.
While the headphones are not as water-resistant as some of Shokz's bone conduction headphones, they still have an IP67 rating, meaning they can withstand sweat and light rain, but they should not be submerged in water. I have used the PurFree BC01 on runs in light rain and for general home workouts, and I have not experienced any performance or dropout issues.
Next to the volume up and down buttons is the proprietary magnetic charging, which helps to ensure that the cable stays connected. This makes it super easy to connect and disconnect the charging cable. You just need to hold it close to the charging port, and the magnets will do the rest.
One major thing that I don't like about the PurFree BC01 is that the charging cable is really short, which can be a problem if you don't have a charging outlet near your bed or desk. And since it's a proprietary cable, you can't just swap it out for a longer one.
Swipe to scroll horizontally
| Specifications | Haylou PurFree BC01 |
| --- | --- |
| Weight | 28g |
| Chipset | Qualcomm QCC3044 |
| Connectivity | Bluetooth 5.2 |
| Battery life | 8 hours |
| Charging port | Magnetic attraction |
| Water resistance | IP67 |
| Noise-cancellation | cVc and 2 mics |
| Material | Titanium alloy |
Haylou PurFree BC01 review: Performance and sound quality
If you've never used bone-conduction headphones before, don't be surprised if the PurFree BC01 sound flat and muffled. Compared to even the cheapest wireless earbuds, there's a noticeable lack of clarity and detail, which is to be expected since bone-conduction headphones don't pipe music directly into your ears.
That said, the PurFree BC01 have a balanced sound profile, with a bit of bass and enough detail to work well for a variety of music genres. They're not going to blow you away with their volume or sound quality, but they're pretty good for bone-conduction headphones.
Unlike most of the competition, the PurFree BC01 don't boost the bass too much, so they don't cause that weird tingling sensation on your cheekbones. Naturally, the PurFree BC01 leak a little sound, like all bone-conduction headphones. But they do a good job of balancing isolation and letting in ambient noise. You won't be able to completely block out wind or traffic noise on a run, but you'll still be able to hear your music clearly.
You can also use the PurFree BC01 to take calls, and they have dual noise-canceling microphones to make your voice sound clear. The call quality is better in quiet or moderately loud environments than in very loud ones. It's easy to take calls, and the volume is good enough, but the call quality is not as good as what you would get from a traditional pair of headphones.
The PurFree BC01 are easy to pair with Bluetooth devices. What's really cool is that they can pair with two Bluetooth devices at once. Haylou uses Bluetooth 5.2 to make sure the connections are stable and fast, and you can switch between the two paired devices easily. I didn't experience any dropout in connection, even beyond a range of 30 feet. This is especially helpful if you're at the gym and want to leave your phone in a locker.
Thanks to their IP67 rating, the PurFree BC01 are water-resistant and can withstand a good amount of abuse, including being used in the shower or pool (but don't try to dive with them).
Other than being waterproof and working with digital assistants, the PurFree BC01 don't have a companion app or any special features. But they're really good at being waterproof and sweatproof, which is something that even expensive earbuds often struggle with.
Haylou PurFree BC01 review: Battery life and charging
The Haylou PurFree BC01 claim to have an 8-hour battery life, but they actually last longer than that. I got over 9 hours of continuous music playback on a single charge.
I don't know if it's the Bluetooth 5.2 technology or some other magic, but the battery life is amazing. It also only takes an hour to fully charge the headphones, and you can get up to 2 hours of playback with just 10 minutes of charging.
The battery life on the PurFree BC01 is great, and it's comparable to Shokz's bone conduction headphones. I used them for hour-long workouts with the volume turned up to a reasonable level, and the battery only went down by 15%.
Haylou PurFree BC01 review: Should you buy it?
If you want some of the best bone conduction headphones on the market but don't want to spend as much as the Shokz OpenRun Pro, then the PurFree BC01 are a great option. They have a good battery life and a handy quick-charge feature.
While this type of headphones sounds decent for workouts, don't expect amazing sound quality. And I don't blame you if you're not happy with some of the PurFree BC01's drawbacks, like the proprietary charging cable and lack of features. If you're an average listener who just wants a pair of earbuds or headphones and doesn't need bone conduction, there are cheaper headsets with more features available.
It's a bummer Haylou didn't use a standard charging cable. Proprietary cables are easy to lose and make the headphones a pain to travel with. Despite their flaws, the PurFree BC01 bone conduction headphones are a great choice for fitness fans, even if they don't sound as good as the best wireless earbuds.
Be an expert in 5 minutes
Get the latest news from Android Central, your trusted companion in the world of Android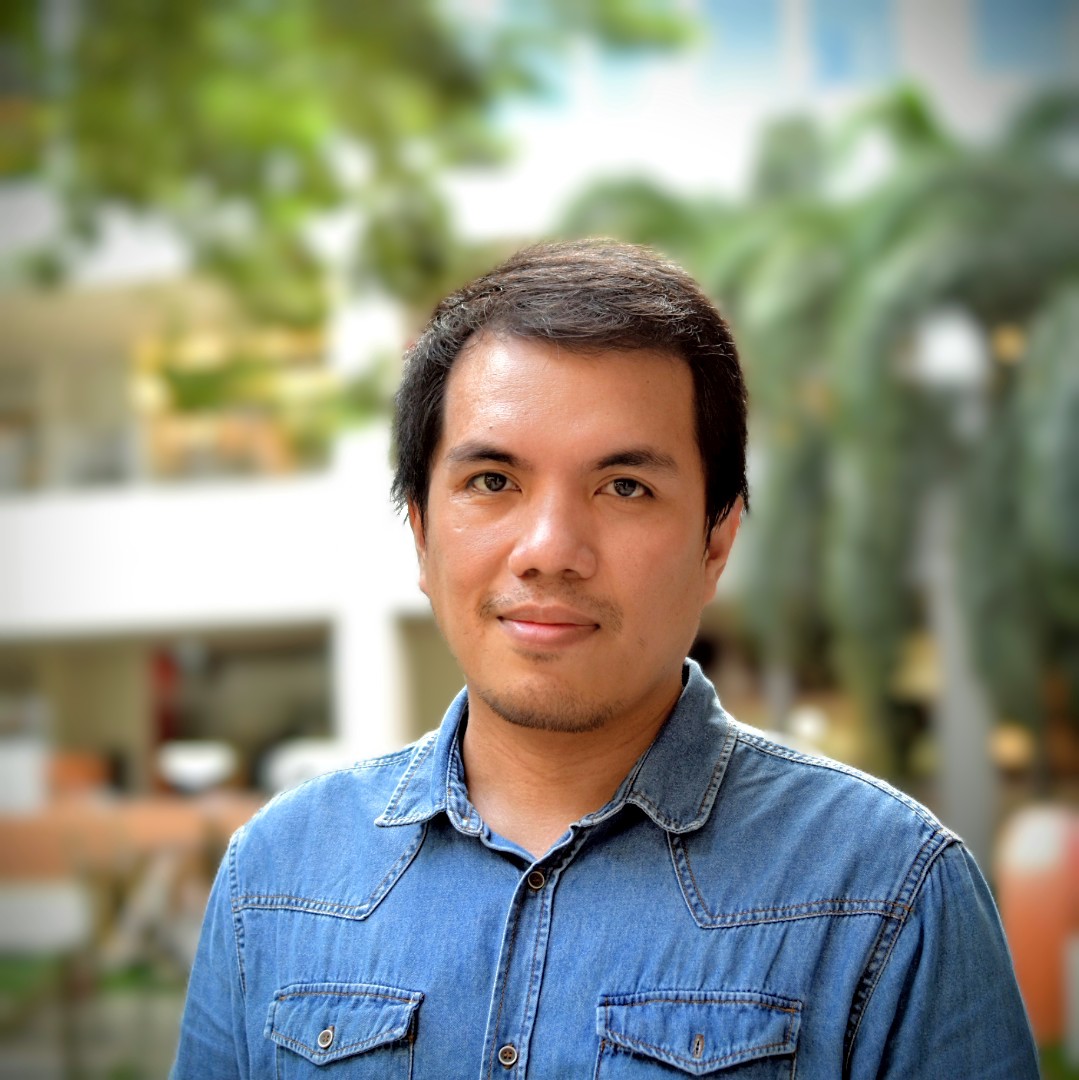 Jay Bonggolto always keeps a nose for news. He has been writing about consumer tech and apps for as long as he can remember, and he has used a variety of Android phones since falling in love with Jelly Bean. Send him a direct message via Twitter or LinkedIn.