For $5-a-month, AT&T subscribers can now place unlimited calls to Mexico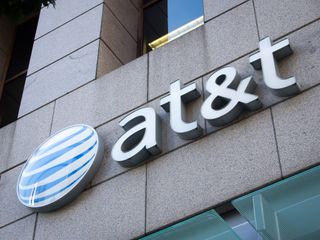 AT&T has revamped their AT&T World Connect $5 monthly international calling package to offer unlimited calls to Mexico. The news comes just days after AT&T got approval from the Mexican government for a $2.5 billion acquisition of Iusacell, Mexico's third-largest cellular carrier.
Said AT&T Mobility Chief Marketing Officer David Christopher:
The remainder of the AT&T World Connect plan remains unchanged, offering reduced calling rates to the rest of the world for $5-a-month per line.
Source: AT&T (opens in new tab)
Derek Kessler is Special Projects Manager for Mobile Nations. He's been writing about tech since 2009, has far more phones than is considered humane, still carries a torch for Palm (the old one), and got a Tesla because it was the biggest gadget he could find. You can follow him on Twitter at @derekakessler.
Who really wants to call Mexico?

Mexicans? Posted by my soon to be retired Note 3

Which is roughly about 17% of the US population. So its indeed a considable amount! As for this "deal" itself, it doesn't seem that great in comparison to (mostly) unlimited international calls some others offer in basic plans. Posted from my HTC One M8 via Android Central App

Even less so considering they will own a carrier in mexico to route the calls through, calls to anyone on Iusacell won't cost a cent more than any other in country call and virtually nothing to other mexican telcos as lusacell is local.

Did you even read the article? "Mexico is the most frequently dialed country among our wireless customers"

Well, considering the number of people in the US who have family in Mexico, and the fact that Mexico is the US' third largest trading partner..

Some ppl have family there you inconsiderate buffoon Posted via the Android Central App

I wonder if this has a clause for mobiles and landlines... most similar packages always differentiate between the two.

The att page says that "any number in Mexico, including mobile numbers"
I think that this is a great offer.

It is! Too bad their plans are not the cheapest :S I still use Skype's plan though. Not unlimited, but enough minutes for me to landlines for a dollar a month (half the minutes or something like that if you want to include mobile phones, but still a hefty allotment).

Yeah, this is pretty big. There are a ton of countries where free calls to landlines is a completely worthless offer. Especially developing countries.

Some readers just read the word Mexico and started judging. Mindless morons.

As an American who has lived in Mexico for a little under 2 years. The criticisms are understandable and surprisingly mild.

Wow. Hahaha. This one made me chuckle. Posted via the Android Central App

Some parts of Mexico are horrible like some parts of the United States are horrible. For example don't judge if you only base it on some areas. That's like saying you've been to Detroit or the south side of Chicago and base that experience on the rest of the United States. Posted via the Android Central App

Please instruct me in what parts of Mexico have not turned into drug-ridden crapholes? Cancun? Riviera Maya? Please? No tourists goes to Mexico and feels safe. And if they do, they're naive. Mexico has a cancer that not even the government has the power to control it.

All of those cities have nice areas with plenty of tourists. The southern parts are usually safer due to cartels operating more in the northern part but I just went to Monterrey and never felt in danger and I was out late at night. Border cities do make me a little more uneasy i'll admit.

Hey akarol boycot Mexico and their cartels, don't buy more drugs, please

Uh, I wouldn't recommend going to Mexico. Even if it was for your honeymoon. Mexico is a turd bucket.

I wouldn't recommend Detroit, neither for honeymoon.

HP launches Series of bigger Pro Family Tablets
http://gadgetunlocker.com/hp-launches-series-bigger-pro-family-tablets/

AC still does not give a fuck
http://www.janeandphilbert.com/dear-spammers-kindly-fuck-off-how-i-cut-d...

I can call a ton of countries for $5/month on T-mobile (promo, usually $10), but no mobile phones, so this is a great deal if you only need to call this one country and cell phones well.

AWESOME! I can't wait!!! Oh... yeah... I don't know anyone in Mexico.
And I'll cut off my left nut before I ever give AT&T wireless another red cent. Bummer man...

That is why I have Cricket Wireless! Service is the same as AT&T. I still get the same great coverage and 4G LTE. Plus I get 10 gigs of data a month for $60 a month. $55 a month with autopay I would never get that plan with actual AT&T.

Except service is not the same as ATT.
Cricket caps the speed of its "4G LTE" so that it is pretty much the same as ATT 3G.

I'm getting roughly 8-10mpbs capped down and up to 5-8 on upload. Considering 3G upload speeds hover around 1-3mbps down and 0.60mpbs up how am I getting only 3G speeds? Sprints 3G upload and download speeds hover around 0.60
Verizon's hover around 0.60-1 on download and 1 around upload It's 4G LTE. Sure it is capped off at a lower rate, but it is 4G LTE speed.

it's also has a lot more lag, real LTE latency hovers around 40 - 60ms, cricket is 110 ms + on average. This really slows down many things like web pages, the difference is quite obvious if you use both next to each other. I'm not saying cricket is horrible, for those that need the extra coverage AT&T provides and a lower price it's a decent deal. But it's not really a 4G LTE experience, it's much slower in practice.

Awesome! Now I can setup my drug connections worry-free!

Thought that right away too!! lol

For $5 a month could a customer exchange a device with a manufacturer defect WITHIN the 14 days? NOPE. Posted via the Android Central App

Let's be real, Mexico is a shit-hole and there is no way around that.

A lot of companies are investing tons of millions of dollars down here. I don't think Mexico is a shit hole.... It's paradise... Posted via Android Central App

I never been to Mexico, someday I'm sure, but I'm very happy for the people who can keep in touch with there family. God bless Posted via the Android Central App

Why is it so easy to find douche bags in AC comments? I get that you call X phone shit, but a country? What a shame. Why do you even comment? USA is an awesome country, but these kids are not part of that. They did not build that, in the contrary. Posted via the Android Central App

Yeah, it's a shame how ignorant a lot of these comments are. I can't believe so many people still think like this. Posted via the Android Central App

Why do most Mexicans leave Mexico and come to the US illegally? Because Mexico is a shit hole country. Ask any illegal immigrant. I would think they would know best. Posted via the Android Central App

Ahora falta que los demas hagan esto! Vamos Verizon y Tmobile y Sprint.. Posted via Android Central App

Hey there, Check out an amazing story at Android Selfie http://www.androidselfie.com/telegram-pulled-from-the-play-store-by-goog...
Android Central Newsletter
Get the best of Android Central in in your inbox, every day!
Thank you for signing up to Android Central. You will receive a verification email shortly.
There was a problem. Please refresh the page and try again.