ZTE's Blade V8 Lite and V8 Mini are two new phones meant for the youths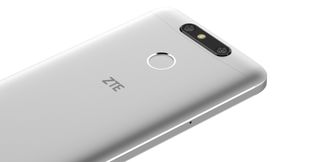 ZTE is launching two new Android-powered smartphone from its youth-oriented line at MWC 2017. The Blade V8 Mini and Blade V8 Lite boast plenty of "features for young people" in addition to stylish metallic chassis.
The Blade V8 Mini sports the same 13-megapixel and 2-megapixel dual-rear cameras featured on the original Blade V8 Pro. It's equipped with a refocus mode that lets you select the focus area after you've shot the photo. The Blade V8 Mini also supports 3D shooting, a manual mode, auto HDR, and a multiple camera mode. You can view all the pictures you shot on its 5-inch HD display.
Inside, the Blade V8 Mini runs on a decidedly low-end Snapdragon 435 with 2GB of RAM. It also has a 5-megapixel front-facing camera, as well as an unremovable 2,800mAh battery. There's also an expansion slot if its 16GB of storage seems too meager for you. The Blade V8 Mini will run Android 7.0 out of the box.
The Blade V8 Lite is an even lower end product from ZTE. The camera on this one has been bumped down to one 8-megapixel rear-facing camera, though there's still a 5-megapixel front-facing one. The VR Lite's display is also 5-inches long, though it's only 720p. It's also packed with a MediaTek processor, 2GB of RAM, a 2,500mAh battery and 16GB of onboard storage, with the option to get more via expansion slot.
There are few launch details for the Blade V8 Mini and Blade V8 Lite. The V8 Mini's launch will be in various markets across Asia Pacific and Europe, while the V8 Lite will be marketed towards European markets, namely Italy, Spain, and Germany.
Florence Ion was formerly an editor and columnist at Android Central. She writes about Android-powered devices of all types and explores their usefulness in her everyday life. You can follow her on Twitter or watch her Tuesday nights on All About Android.
"...two new phones meant for the youths" and "...equipped with the hardware you'll need for living your very best life"? Who writes this stuff? Please tell me you didn't have the time, so you just cut 'n' pasted a poorly worded press release.

Does it mean I'm officially old if I have no interest in these? 🤔

I'm not exactly a "millenial" but I'm interested. Only because I'm looking for an unlocked device in the size range of the 2013 Moto X to have as a backup. Sadly, I think my hopes are dashed yet again. Even the Nexus 5X wasn't small enough.

Yeah I agree that the size is nice. I would love to have a smaller good Android.

I think most of the youths I know would prefer another platform, honestly. Nevertheless, I like ZTE's recent designs (the Blade and Axon).
Android Central Newsletter
Get the best of Android Central in in your inbox, every day!
Thank you for signing up to Android Central. You will receive a verification email shortly.
There was a problem. Please refresh the page and try again.