You don't need the latest and greatest tech to build a smart home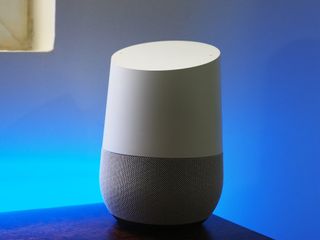 (Image credit: Harish Jonnalagadda/Android Central)
Smart homes are en vogue these days, and they come in all sorts of varying degrees. You can start off with just a couple of smart light bulbs, then gradually work your way up to a smart thermostat, locks, door bells, and beyond.
I recently moved into a new house — well, it's over a century old but it's new to me — and I've outfitted it with a collection of smart home tech from various different brands, ranging from Nest to Ring, August, and LIFX. It's made my life a bit easier and more secure, but as futuristic as it all feels, about half of my devices were made over a year ago.
I've been using a pair of LIFX's smart LED bulbs (the first-generation A19, specifically) for over a year now, and even when I originally bought them they were a couple of years old. LIXF is arguably Philips Hue's biggest competition, and I bought them after reading reviews of their superior color range and their independence from a hub. I use them every single day, sometimes in a warm white and other times in a blue or green hue, and they work without a hitch — it's hard to be terribly demanding of a light bulb, after all.
For the last few years, I had been lusting after Nest's sleek Learning Thermostats, and I finally bought one — but since I was after form just as much as function, I picked up the Thermostat 3, rather than the newer and more cost-effective Thermostat E. Despite being three years old, the Thermostat still receives fairly regular software updates and works flawlessly in the Nest app, along with integrating into Google Assistant so that I can control the temperature of my house just as easily from my Google Home as from my phone.
My two favorite smart home purchases have been the Ring Doorbell 2 and the August Smart Lock 3. Both are newer devices, having come out in the last year, but neither gadget is its respective company's top-end product. Frankly, I didn't even want the Ring Doorbell at first, preferring the Nest Hello, but my house is old enough that there's no existing doorbell wiring, which the Hello and other video doorbells use to draw power. The Ring Doorbell 2 was the only video doorbell I could find that can run entirely off of battery power, with the only downside being losing 24/7 streaming — admittedly a big loss, but I'll take it over having nothing at all.
While I got the August Smart Lock 3 over the Pro more for aesthetic reasons than anything (I don't care for the Smart Lock Pro's enormous circular design), I do miss out on a few features for having gone with the lower-end option. Namely, the Smart Lock 3 can't connect to WiFi for assistant control without also having to buy the August Connect, which comes included with the Pro. Even with the Connect, the Smart Lock 3 can't connect to Apple's Siri and HomeKit services like the Pro can — not a huge loss for me, since I don't carry an iPhone anymore, but it's something to be aware of for those who do.
The moral of the story is that while having the shiniest new toys is always nice, you don't have to shell out for the most premium options to get a great smart home experience. I've had next to no complaints about the various devices in my home, and they all work together to make my house feel more like a home of the future than a relic of the past.
Have you integrated any smart home tech into your home? Do you buy the newest and most powerful devices as they come out, or have you been fine using older gadgets? Sound off in the comments below!
Get the Android Central Newsletter
Instant access to breaking news, the hottest reviews, great deals and helpful tips.
Hayato was a product reviewer and video editor for Android Central.