You can now download Android M Developer Preview system images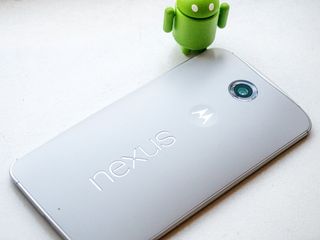 After a little wait while the download links populated, you can now get to the Google Developers site and download an Android M factory image to flash onto a Nexus 5, Nexus 6, Nexus 9 and even a Nexus Player.
Before you get to downloading and flashing, be sure to remember that these are developer images and should not be considered ready to use as the main software on your phone. These are for evaluation and development purposes, so take a look, but keep the impressions of how things are running in the context of that fact. Now, go forth and download at the link below — if you need help getting the images to properly apply to your phone, be sure to follow our comprehensive guide on the subject.
Android Central Newsletter
Get instant access to breaking news, the hottest reviews, great deals and helpful tips
Andrew was an Executive Editor, U.S. at Android Central between 2012 and 2020.
It will be fun to read all of the complaints about what's not working right, even though it's a dev preview.

I'd go as far as to say that's what I'm looking forward to most from this preview! Wubba lubba dub dub!

Just thinking the same thing! Posted via the Android Central App

+1 Posted via my Note 4...(AC App)

That and '' where a build for my nexus 7 2013" Posted via the Android Central App

WTF!!!! I NEED this for my Nexus 10.....wah wah the sky is falling!

Don't forget for the apps crashing because users turn off permission and getting 1-star rating Posted via the Android Central App

I already have it on my N5. Works great and smooth so far, unlike Android L preview a year ago.

By chance do you have the new wallpaper to share ? looks nice

They are not releasing it for the Nexus 7 2013 because after the L updates - they are all bricked ... :-/

True mate, they brick mine when I did a reset having 5.0.2 on-board. Shame on Google and Asus. Sony Xperia Z3/Z3 Tablet

I just got 5.1.1 for my N7 2013 LTE. 5.0.1 was laggy and needed frequent reboots. 5.1.0 was better, but still would slow to a crawl sometimes. 5.1.1 was a TINY update, but it definitely fixed something, as my tablet is definitely usable again. Posted via the Android Central App

All this talk about N7 2013's dying, makes me glad I never "upgraded" to Lollipop on my tablet. I think I may just skip Lollipop entirely and wait till the second or third update of M. (Because in classic Google style, the first couple versions will have bugs).

Are you guys serious you really think about putting Android M on your phone they don't even have lollipops sort it out yet this is a no brainer don't touch this until is ready for the mainstream public hey I'm still having battery drain issues with lollipop on my note 4 and my galaxy s6 edge . Unless you have a cheap throwaway Android phone to experiment with don't do it . This reminds me of when lollipop was about to be released folks couldn't wait to get it . Now look at the mess Google has on their hands folks on these forms are ready to burn lollipop at the stake Posted via the Android Central App

You know you can just flash right back to the lollipop factory images, right?

No...I don't think he does

I also believe he doesn't realize that this is a DEVELOPER PREVIEW...for developers...that develop.......
Plus, how will it ever get ready for the "mainstream public" without people to point out bugs?

Backing up my Nexus 5 right now, almost ready to install the dev preview!

Server down. Also cue the whole of Google plus saying IT'S BROKEN! EVEN THOUGH I AM NOT A DEVELOPER! Posted via the Android Central App

Looks like a rather boring release to me. I bet that most 1+ years flagships won't get it, such as my G3. Posted via AC app, using LG G3

May I suggest taking the custom ROM route.

I wish this was available for either version of Nexus 7 and 10 so I can tinker with it. As much as I'd love to throw this into my Nexus 5, it's my daily driver and I want it to function normally. Maybe when the dev preview is farther along (as it was for Lollipop) that I'll give it a whirl.

I don't think there will be a preview for Nexus 7 or 10, since those didn't get the L previews either. I really want to try it too but my only Nexus is a Nexus 7 2013.

I tried flashing it, got the "could not allocate 1979559444 bytes" when flashing system.img
Can anyone help me out with this? T-Mobile Nexus 6.

Nevermind. That's what happens when you use an old version of fastboot. Carry on.

Installed it and ran it for about two hours. Wifi started to become unstable. Supports Wifi calling on T-mobile however. The ability to adjust the settings background is nice, but this version doesn't have OK, GOOGLE working yet. It's like the microphone was turned off or something. The transitions were smooth at first, but then got laggy and bogged down over time. Overall it's slick, just needs a little more polish before it's ready for prime time. Love the new app drawer. Much easier to find my apps. Back to 5.1.1 for me.

Running pretty smooth on my N5. Finally, a dark settings theme built-in. Still playing around to see what else I can find on this build.

Really amazing article to read as I expect from this site plus post I selected your article because of good writing as well as topic too. And I will not be wrong If I share my work http://www.brilliantessays.net where I am providing services of assignment. And the last I impress with your post.

I am sure most of them will complain about it and i ll read all
Android Central Newsletter
Get instant access to breaking news, the hottest reviews, great deals and helpful tips
Thank you for signing up to Android Central. You will receive a verification email shortly.
There was a problem. Please refresh the page and try again.