Xperia Z devices are randomly dying, but Sony is working on a fix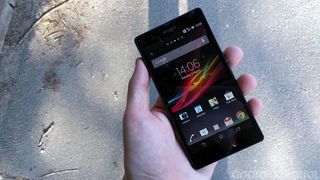 Some Sony Xperia Z users are reporting that their device is randomly shutting down, never to turn back on again. XperiaBlog points to several different user groups that are finding their devices shut down without their knowledge, and can't do anything to have them come back to life. Although some report success doing a hard reset (holding power + vol up), this doesn't seem to be universal fix. There also doesn't seem to be a known cause either, which makes the bug even more troublesome to diagnose.
Sony's response to the issue is that it has come up with a fix for the random shutdowns, which will be implemented with the device's next software update. Our own Xperia Z seems to be going along strong and hasn't had such an issue, but then again we may just be lucky.
Source: XperiaBlog; More: Sony Xperia Z Forums
Get the Android Central Newsletter
Instant access to breaking news, the hottest reviews, great deals and helpful tips.
Andrew was an Executive Editor, U.S. at Android Central between 2012 and 2020.
Just a question... How will the phones get the software update if they cannot power on?

That's what I was wondering. Maybe if you connect them to your computer via USB, they wake up. At least I hope so...

Ha Ha Then I have a bring a PC every where I go.
Mine Xperia Z shut down few times a day sometime in the middle of a SMS

The update is probably preventative for unaffected devices. Ones that are already dead may just have to be replaced.

One expensive lesson learned!
For Maximun Frustration......Buy an Xperia Z

Sometimes I think that Sony and HTC just want Samsung to win...

Well to be fair, the 16 GB variants of the GS3 had 'sudden death' issues too. But Samsung has patched the problem since then (well I hope they did)

when you think about how many more s3s are out when compared to the xperia, its tough to compare the two

The Samsung Note 2 also had the sudden death issue, which happened to me, and despite my best efforts to revive the phone with various hard reset methods, I could not get the phone to respond. And despite my best efforts through Samsung in Thailand where I live, the US, Poland, and the UK, I was unable to get a response from Samsung. I ended up paying 7000 THB ($240) to have the motherboard replaced.

They say they did. There is even an app on the Play Store that can tell you if something may go wrong.

The joys of a non-removable battery.

Seeing as how it's being fixed with software updates, this is very very unlikely to have anything to do with a non removeable battery.

He is talking about the hard reset method, not necessarily the case of the issue

I have a early Z unit that aI got directly from Sony (review unit) and it has done this twice. In both case I could finally got it working again after power + vol up but it did take several attempts to get some reaction from it.

Yup, mine one of the first ones delivered in South Africa. I was not even using the phone when the screen locked and the little blue indicator light was flashing on the righthand top corner. Could only revive it by pressing the power button and the up on the volume. It reset and seems like it was ok. However since it was less than a week old, returned it to the dealer. Await their feedback. Other than that it is an awesome phone.

If phones are dying, how are they getting the log files to see what is the issue?

i think Sony have to get an update for new phones,and you may have to throw your phone to the trash!!!!

Yesa indeed . I gave up using my Xperia Z, bought a Oppo Find 909
and it work beautifully with very good support from Oppo

Very disgusted with the overheating and shutting down
Poor Service from Sony Ericsson Singapore
Take more then two week to service and still shutting down
My Xperia Z shut down with overheating within 30 minutes of buying the phone.

Samsung S3 was not fantastic but with the launching of the Xperia Z, it make the Samsung S3 a wonderful phone to use. At least it does not need water to cool down.

Wow. My phone just died but I held down the volume up bottom and the on switch and it came back on.
Originally trying to hold down the power button didn't work.
I had turned the phone off because the Internet was being gay but then it wouldn't come back on.
Random.

All the comment were a year ago, and my Xperia ZL gets really hot for no reason RIGHT AFTER the latest update sony put out, and sure enough I having the shutdown problem now. looks to me that their update doesn't prevent it but speed up the problem. Sony should really notice that they pay too much attention on their video games and left their other product like crap.

The Update didn`t fix ****!!! I just got the Xperia ZL today and it had the dying issue right away..did the 5.1.1 Lollipop update and still dying. Returning this cell and getting my money back.