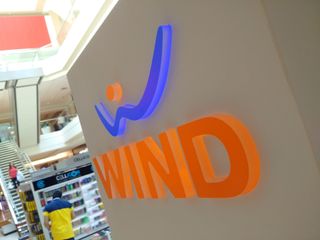 Where I live, there are two choices for mobile service: fast but expensive; and slow, but far less expensive. The former category dominated by three companies, Rogers, Bell, and Telus, along with its myriad flanker brands like Fido, Virgin Mobile, and Koodo. The latter is comprised by a single provider — Wind Mobile — on which many Canadians increasingly rest their hopes for a low-cost alternative to the Big Three.
The city is Toronto, and like many large cities across the world it contends with a density problem. Wireless carriers have to deploy thousands of antennas on rooftops and sides of buildings on wireless spectrum that is increasingly expensive and difficult to obtain. The Big Three control some 90 percent of the wireless market share in Canada, but there is a clear understanding between the companies that competition does not extend to downward pressure on price.
That leaves Wind Mobile, a potential bright spot in the Canadian mobile sector, as the last hope for low(er) prices in the five regions it operates. But it also begs a big question, and one that I am asked more often that perhaps any other in this job: Is Wind Mobile worth it?
What is Wind Mobile?
Without getting too caught in the weeds, we need to go back a few years — back to when the Canadian government decided that it wanted to pursue a strategy of allowing smaller wireless carriers, dubbed "new entrants," to compete in the mobile space.
It did so by setting aside a small amount of wireless spectrum in the 2008 AWS auction for these new entrants to bid on. Wind Mobile was one of the successful bidders, alongside Mobilicity, Public Mobile, Eastlink and Videotron. While the latter two remained set on regional dominance, and are still around today as a result, Wind, Mobilicity and Public all set their sights on pseudo-national wireless coverage, offering service in big cities like Toronto, Ottawa, Vancouver, Edmonton and Calgary.
In the ensuing years, it was Wind Mobile — through its consistent message of unlimited data, generous subsidies through its WindTab program, and a great relationship with all of the Android OEMs, especially Samsung — that generated the most goodwill among consumers. It was also the most steadfast about staying independent, working with external partners (and affecting change in Canada's antiquated corporate foreign ownership rules in the process) to raise money and stay solvent.
As Public Mobile was scooped up in 2013 by Telus, and Mobilicity in mid-2015 by Rogers, Wind Mobile seemed to be the last remaining independent holdout — until a surprise announcement in December of last year when we learned Wind would be purchased by Shaw Communications for $1.6 billion CAD (opens in new tab). Now that the deal is closed, Wind Mobile, though still run independently by new CEO Alek Krstajic, is ostensibly the wireless arm of Calgary-based Shaw Communications, destined to be included in bundles alongside home internet and cable television indefinitely.
Where does Wind Mobile operate?
Wind Mobile operates in three provinces:
Ontario
Ottawa
Toronto
Mississauga
Kitchener/Waterloo
Niagara
Hamilton
Barrie
Peterborough
Whitby / Oshawa
Guelph
London
Windsor
Alberta
British Columbia
Vancouver
Surrey
Burnaby
Richmond
Coquitlam
Abbotsford
Outside those so-called "Home" zones, Wind users have access to partner networks, where they can make calls, send texts, and use 3G data at per-MB costs. Some plans include Away zone bundles, but they will always be billed separately to Home zone usage.
These Away zones comprise the remaining parts of Canada not covered by Wind's own network, so you won't have to worry about lack of coverage while traveling — just how costly that coverage will be.
How does Wind's network compare to the Big Three?
Wind Mobile's network is 3G-only, based on the HSPA+ standard. It operates on a single frequency, Band 4 (AWS-1), which is optimized for bandwidth over coverage.
In plain speak, here's what it means: Wind's network is built on previous-generation 3G technology, so it doesn't have the spectral efficiency and high potential speed of LTE. While the Big Three's networks increasingly offer download speeds approaching 150Mbps, Wind Mobile's network tops out at a theoretical 42.2Mbps, and is often significantly slower than that.
Moreover, Wind only operates on a single frequency, AWS-1, which is not optimized for coverage. What this means is that signals sent to phones on the Wind network occasionally have trouble penetrating through thick walls, or reaching basements. The company has been doing a lot of work to fill coverage gaps, and things have improved significantly in the past couple of years, but dead spots are still an issue in many parts of the GTA.
Future upgrades
There is good news on the horizon, though: Wind is systematically replacing all of its old network hardware with newer, faster equipment provided by Nokia. Upgrades have already been completed in Vancouver and Calgary, and are moving eastward. These improvements have positively affected coverage, reliability and speed.
Towards LTE
Toward the end of 2016, Wind Mobile plans to launch an LTE network based on AWS-3 spectrum it acquired in one of the government's most recent auctions. Combined with some of the AWS-1 spectrum Wind plans to repurpose for LTE, the company should be in a good place to compete with Rogers, Bell, and Telus in its home markets. However, because the AWS-3 standard is still relatively new, there are no supported devices yet; Wind will have to wait until at least the beginning of 2017 for new products to launch with support for Band 66, which unifies AWS-1 and AWS-3 under a single standard.
How do Wind's prices compare to the Big Three?
This is where things get compelling. Wind Mobile typically charges significantly less for data access than the Big Three.
Rogers, for example, charges $125 per month for unlimited nationwide calling, texting and 9GB of sharable data, as long as you bring your own phone — it's $135 if you buy one on a contract through Rogers.
Wind Mobile offers its so-called Everywhere Plan, which includes 10GB of Home zone data and 1GB of Away zone data (which includes U.S. roaming), along with unlimited Canada- and U.S.-wide calling and texting, for $60 per month.
On a sheer price-per-gigabyte scale, nothing touches Wind Mobile in Ontario, Alberta and British Columbia. In regions like Manitoba and Saskatchewan that have regional incumbents, the Big Three charge significantly less than they do elsewhere, but in the provinces Wind operates, the Big Three don't consider it a big enough threat to warrant lowering their prices.
Should you go with Wind Mobile?
Wind Mobile is a very different beast than the Big Three — or even its flanker brands, such as Fido, Koodo and Virgin Mobile. It doesn't offer LTE, nor are its 3G speeds as fast as Rogers, Telus, or Bell.
What it does offer is decent coverage in certain cities with occasional but frustrating pockets of poor service. Its prices are also significantly cheaper, especially for data, which is an increasingly desirable commodity.
But while you're spending less, you're also getting less for that money — the Big Three have nationwide, ultra-fast LTE networks that are consistently fast throughout the country. Depending on your travel and coverage needs, that may be a deal breaker.
The best candidates for people to move to Wind Mobile are:
People who tend to stay within their Home zones most of the time
People who don't require ultra-fast LTE download speeds
People who tend to do a lot of mobile video streaming (at lower quality)
People who want to use cellular data to upload a lot of photos and videos in the background
If your usage pattern fits within those margins, you should be fine with Wind Mobile.
What are your experiences with Wind Mobile? Let us know in the comments below!
Daniel Bader was a former Android Central Editor-in-Chief and Executive Editor for iMore and Windows Central.
I've been with WIND for almost six years now, I live in the Toronto area and it's been good so far, there have been times where I got a drop in signal but a minute or two later, I'm back on their network. I'm paying $39/month for 5GB of data, and unlimited talk and messaging across Canada and to the US. One thing to point is that WIND's customer service representatives aren't that good, so be wary of that if you have any issues (their support staff on the WIND Support Twitter account is much more helpful). Also I would recommend getting an Android device over an iPhone to use on WIND. Yea the iPhone is compatible with WIND's network but you'll run into issue with connecting to their network more often. Posted via the Android Central App on my Nexus 6

I signed up with wind to play the long game. Their customer service is actually terrible. But in a year or 2 with the money Shaw brings to the table I'm hoping they provide real competition for the robellus consortium. The pricing of cellular service in Canada is worse than the Cable provider issues that the USA has. The 3 party system hasn't provided any competition. Just a stagnant market where they rotate promotions that never actually compete with each other. Posted via the Android Central App

You don't know anything about Shaw's service if you think things will improve with Shaw. They have horrible service and are only interested in gouging customers. Extremely poorly run company and the worst service of any telecom company. There whole back end service still runs on DOS. They will bring nothing to the table as usual.

Ive been a Shaw customer for over 10 years. I know exactly what to expect from their service. Kowning that believe me when i say Wind's current customer service is 10x worse. All companies in Telecom are gouging at the moment. No one is innocent. I do believe Shaw will raise prices, but i also believe they will keep them low enough to steal a large amount of Robellus customers until they are established. Maybe not a long term solution but short term it will be useful. They are better than Telus for service, and thats the only other option that Western Canada has.

I was with wind at least 3x. I go back when I'm tired of paying for data charges. However, I can never stay with wind long term. Inside my building at work ((Toronto downtown Core) I don't get signal. Also I take the train(above Ground) in to work and for some reason it's hell to get a connection during rush hour on the train. My last go with wind was a mobile Internet plan for my iPad which ended for the same reasons. It's not for me but I can see the appeal.

In general I agree with everything mentioned, especially with the comments about customer service. It just doesn't exist. The agents are polite enough. However, everything is meant to be self service or done in store. One huge positive I have experienced (or rather,never experienced) are billing errors. After coming from a big three carrier where they are a common occurrence this was a welcome change. One thing that Canadian consumers also need to realize is that there is no retention department or additional discounts. Wind is completely up front with their pricing. If you don't like it you are free to leave. All their promotions and plans are clearly laid out up front. You can also change any time if a promo plan becomes available. I have had no issues purchasing hardware on release day both times I have needed to with wind. Because all purchases (new activation and upgrades) are done in store (they will never ship a phone to you) the retail locations are quite well stocked compared to the big three who need to split available stock between many channels. Although the regular plan pricing which you mentioned is quite compelling, it's the addon services which bring you massive additional value. Something as simple as unlocking your device is cheaper than with any competitor. Worldwide long distance is either included or extremely discounted on the base plan without any addons needed (I think the only exception is the base voice only plan). US roaming though is where Wind shines though. for $15 a month you get unlimited US voice, data (full speed limited to 2GB), and text. Given that Rogers (the next lowest) is i believe $6 PER DAY this is spectacular. To top it all of the $15 monthly charge is prorated. I have added it on the day I left for vacation and removed it a week later and was only charged for that one week (approx $4). NOTE: Roaming on T-Mobile Overall, although I am sometimes frustrated with my data speeds while at home this is completely offset when I look at my monthly bill. I can put up with the slower speeds the few times I am not on WiFi without too much complaining. And for going to the US nothing even comes close.

I switched to Wind twice this year. The first time I had some issues with some texting and minor stuff and went back to Koodo. However, where I live, just east of Edmonton, Alberta in Sherwood Park, the Koodo coverage was awful as at best I would get 2 bars of LTE coverage where I lived and it wasn't that quick. Went back to Wind in April on their 60$ Everywhere plan and I consistently get 5 bars of coverage of 4g/3g at home and decent Internet speeds for what I need. With this plan I get 10gb of data, USA and Canada calling, USA roaming with 1 GB of data and 2400 minutes which is the same for the away network in Canada. Currently in our area, Wind is upgrading their equipment and with Shaw support, I look forward to improved coverage and speeds over the next year or so. An equivalent plan with Koodo would be on the north side of 100$ per month with out USA roaming. Pleased with their service on the second go around and had even dealt with their customer service on a billing issue and it was resolved right away. Looking at the long term with Wind as long as their pricing stays reasonable. Posted via the Android Central App

I can't imagine dealing with a network that only offers 3G. It's worth checking with your employer to see if they have special discounts with other phone companies. My employer has a deal with Telus. $44 a month unlimited voice and text and a 3GB share plan. Solid 4G service in and out of Toronto all the time. Posted via the Android Central App on my BlackBerry Passport

I have been with Wind since it was introduced into Canada. I go to the US frequently and the service there is great. It also works almost everywhere that I go in Europe. The service that I have received from them in regards to technical support is also excellent. For me there is nothing that even comes close compared to Wind. I just hope that it continues to be successful. They have also never made a mistake on billing. I also used the major players before Wind came along and recently with a company mobile phone. I shall stick with Wind. Posted via the Android Central App

No employer discounts anymore at the company that I used to work for. Not a biggie as I'm retired now so even though it's only HSPA+, it is more than sufficient for the short term in my case. Thanks Posted via the Android Central App

I've been with Wind for about 4-5 yrs now. I live in Calgary and I visit Vancouver almost on a monthly basis. I had previously been a Rogers customer for many years. I switched to Wind because the price they offer is incredible. I'm on a plan ($39) that gives me unlimited voice (US and Canada), text and data. Plus I have my wife and parents (in Vancouver) also on a lower priced plan with Wind (ie. 3 phone numbers with Wind) and I qualify for an additional $5 off per phone line. I sometimes run into coverage issues in Calgary but overall when I take into account the price I pay, it's a no-brainer compared to the Big 3. This article is quite good. I think the main consideration to know whether Wind is right for you or not is where you live and where you will likely use your phone. If these areas have coverage, then it's a great option. For those who "NEED" LTE or faster data, what are you actually doing with your phone that you "NEED" that speed? I'm paying just over $400 annually for my current plan. I can't imagine paying any more like those who are with the Big 3. And as someone else pointed out earlier, Wind has a $15 unlimited US Roaming add-on. Whenever I travel to the US, I add this option. For $15, I can use my phone anywhere in the US for $15/month with unlimited voice, text AND data. That is a steal compared to what the Big 3 charges you. No contest at all.

Just left wind to go to Rogers, don't think i will ever go back. I don't care how many gigs they offer, or at what price. If you can't use the data, it is worthless. It doesn't work inside, if you are moving, or if too many other people are around. Go with one of the big three if you want a phone you can actually use. BTW, if you take a wind phone to another carrier, you need to unlock. LTE is also disabled by default. You need to dial *#2263# and pick LTE_GSM to get the higher speeds.

This isn't accurate for all phones. Nexus devices are unlocked. Samsung / LG need to be unlocked. Posted via the Android Central App

I have been with Wind since 2010. The data speed is not spectacular, 2-10mb/s, and I sometimes have difficulty using the network in very crowded areas, I am more than happy paying $40/month for unlimited Canada calling, global texting, and 5gb data. I even don't mind using the phone on "Wind Away" as the charges are reasonable. The $15 US roaming is also an incredible add-on when needed. For 4 lines Wind is $160/month taxes included. Big 3 are offering ~$350-380/month for something similar. I can live with non-LTE speeds to keep ~$2500/yr.

I was with WIND for two years until very recently. Yes, their plans are cheaper. The trouble is, even living in downtown Toronto, their service is bad to the point of non-existent as Steve mentioned above "inside, if you are moving...". It is definitely important to think long and hard about what your needs are. If you want a phone in your back pocket for emergency calls and texting, WIND is for you. If you want to use the phone ever to look something up quickly on a web page (nevermind videos and music let's pretend you're not even asking that much), then WIND is not for you. Pretend their data network doesn't exist. If you're ok with that, then WIND is for you. It is true that you get what you pay for but in the case of WIND that might actually be nothing at all at times.

I've visited every major Canadian city with WIND over the past year and the difference WIND's upgraded network with Nokia hardware made was night and day. Data was actually usable in downtown Calgary streaming HD playoff hockey without any buffering even on the go to the airport from downtown. Try that in Toronto or any other city where WIND's network hasn't been upgraded to Nokia's equipment and you'll want to pull your hair out. Their upgraded network performed just like the Big 3 I had to double-check to make sure I wasn't roaming. It was quite impressive and refreshing to see from WIND considering their network's historically lackluster performance.

You can also check out Public Mobile- good prices and on the TELUS network.

If i had to give wind a rating out of 5 it'd likely be a 3, the reception is terrible and very often i see my phone is roaming despite being in Calgary (and not even in the city where LTE and 4G is eating up 3G waves or whatever kind of excuse was given to me as to why my connection inside the city is crap) including, but not limited to my own room. however i'd have to say that it's not completely awful, about 80% of time i'm OK, which while not exactly a great number considering it's a phone, it serves my purposes, and for 40$ a month (5G full speed data, unlimited talk Canada-wide, unlimited text international) i guess i'm getting exactly what i'm paying for. if you're looking for something for your kids first phone (be sure to turn off roaming because it will happen a lot and you'll end up paying extra roaming charges by accident if you don't) or just use your phone VERY casually (i rarely ever talk or even text) then wind is a decent enough start, especially for the price, however if you need this phone for work or are a heavy text/talker, choose somewhere else because the amount of times i don't have service is just unacceptable.
Android Central Newsletter
Get the best of Android Central in in your inbox, every day!
Thank you for signing up to Android Central. You will receive a verification email shortly.
There was a problem. Please refresh the page and try again.