Wind Mobile inches closer to being a national carrier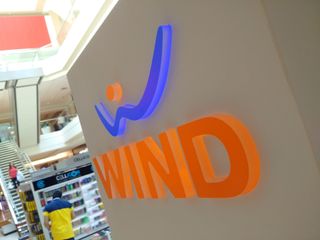 This week, Wind Mobile is launching two new plans that, at first glance, are not particularly impressive. But it signals a move by the now Shaw-owned company that it intends to be seen by Canadians as a national carrier, and is building the infrastructure, both physically and through its strengthening brand, to foster that perception.
The two new plans, aptly titled Everywhere Plans, fulfil the promise of cross-Canada connectivity by offering predictable data prices in Wind's extensive Away Zone, which comprises anywhere the company doesn't own its own infrastructure. In an Away Zone, customers are actually roaming on the cellphone towers of one of the incumbents, such as Rogers, Telus or Bell, or in the U.S. on T-Mobile, for which Wind pays access.
The $45 Everywhere Plan, which includes 5GB of data and unlimited Canada/US calling and texting in a customer's so-called Home Zone (which include the Greater Toronto Area, Hamilton, Windsor, London, Kingston, Barrie, Ottawa, Calgary, Edmonton, and the Greater Vancouver Area), adds fixed-rate billing for data use in the rest of Canada and the U.S. At $0.05 per megabyte, the rates aren't cheap — that's a cool $50 per gigabyte — but it's a start.
The $60 Everywhere Plan is the more interesting of the two. Not only does it offer 10GB of data in a customer's Home Zone, but it includes 1GB in Away Zones, both in Canada and the U.S., along with 2,400 minutes of calling to both countries.
While a tenth of the data in a vastly wider swath of area doesn't immediately seem generous, with the $60 Everywhere Plan, Wind is finally able to offer what most people would consider a competitive national offering. Moreover, it paves the way for the carrier, once the CRTC, Canada's telecom regulator, caps the price of wholesale domestic roaming rates, to provide even more fixed data allotments in the company's Away Zones.
Shaw, Wind Mobile's parent company, has committed to creating value for its subscribers and shareholders, and the $60 Everywhere Plan does both: by getting a critical mass of customers on higher-cost plans, it increases the ever-important ARPU (average revenue per user) statistic, which in turn gives the carrier more maneuverability around handset negotiations. According to the CRTC, most Canadian smartphone users consume just above 2GB of data per month, which falls well under the threshold here. A Wind customer would need to spend a great deal of his or her time in Away zones to exceed the 1GB allotment, and even then, according to the company's terms and conditions, it appears to be a soft limit.
This move was inevitable for what is quickly turning out to be Canada's best hope for a viable fourth national carrier. Phone plan prices in Ontario, British Columbia and Alberta are among the highest in the country, since the incumbents don't have to fend off well-established regional incumbents like they do in Saskatchewan and Manitoba, and multi-tier telcos as they do in Quebec and the Maritimes. Those companies, SaskTel, MTS, Videotron and Eastlink, respectively, play the role of price suppressor in each given market, and Wind is looking to do the same in the provinces in which it operates.
Everything will be clearer, too, when Wind finally launches its AWS 3-based LTE network in late 2016 or early 2017. Not only will the company be able to better compete on network speed, it won't have to deploy as many towers to cover the same service area, since LTE is inherently more efficient than 3G.
Competing on a level playing field will also force the incumbents in three of Canada's most populated provinces to reevaluate their pricing schemes, since Wind's ability to grow its user base rests solely on the reliability and speed of its network. At the moment, neither is assured. In fact, most Canadians will find comparatively higher speeds and better reliability when roaming in a Wind Away network than back at home.
To alleviate some of those reliability issues, Wind has begun replacing its legacy 3G hardware with new Nokia-built equipment, starting in Vancouver and Calgary and moving east. Customers in those regions have already noted tremendous improvements to speed and connection stability, but neither will be representative of the company's true potential until it rolls out LTE.
Until then, these new plans are a good first step.
Daniel Bader was a former Android Central Editor-in-Chief and Executive Editor for iMore and Windows Central.
Interesting...will Wind FINALLY become the T-Mobile of Canada? We desperately need a disruptor.

Since they are now owned by Shaw - I would not get my hopes up.

I wonder if away data will be available as an add on. I am currently on a $39 plan with 5 gigs home data Posted via the Android Central App

Even in the home zone, the quality of coverage was terrible. Posted via the Android Central App

Been with Wind Mobile for about a year now and to be honest it's probably the best decision I've made. Yes I have to deal with away zones and roaming but its a small price to pay when my current plan is half what my previous plan with Rogers was, and the features and inclusions are better. If you're informed going in, you won't be disappointed. Posted via the Android Central App

I wonder when wind mobile will roll out LTE people have been saying this for years Posted from my Moto X 2nd gen and my Nexus 9 both on Android Marshmallow

If we are talking about AWS-3 (Band 66) LTE, there needs to be devices with support for it first. WIND doesn't have enough spectrum to just switch their AWS-1 (Band 4) from UMTS to LTE in most areas. If Shaw hadn't sold their AWS licences to Rogers in the Mobilicity to Rogers transition, WIND/Shaw may have been in a better position out West, but alas, that is not the current state. People can talk all they want, but until it is worth the financial burden for WIND/Shaw, LTE will not be deployed. Most of us would take Reliability over Speed, at the discounted prices that WIND has charged since their introduction (& this will undoubtedly change as Shaw changes WIND).

If the cellular signal was as good as telus I would switch as I hardly use data. Let alone use data at home. I use wifi.. Like most people Posted via the Android Central App
Android Central Newsletter
Get the best of Android Central in in your inbox, every day!
Thank you for signing up to Android Central. You will receive a verification email shortly.
There was a problem. Please refresh the page and try again.