Wileyfox Spark hands-on: What an £89 Android phone looks like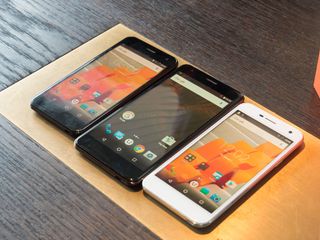 Wileyfox was part of the broad trend in 2015 towards decent phones that don't cost a whole lot of money. Partnering with Cyanogen for its software experience allowed the British firm to deliver a solid software experience and decent performance for well below £200. Recently, the more popular of Wiley's 2015 phones, the Swift, was been discounted to under £100, making it a great buy.
So as the manufacturer kicks off its 2016 product portfolio, the focus is on bringing this kind of smartphone experience to even more people — and that means cheaper phones. The base model of its new "Spark" family costs just £89.99 unlocked, and includes 4G LTE connectivity, a 5-inch 720p display and a quad-core CPU, alongside the latest CyanogenOS 13 software, based on Android 6.0 Marshmallow.
The fundamentals of the phone are strong. Like last year's Swift and Storm, the Spark series is mostly furnished in coarse matte plastic, not unlike OnePlus's trademark "sandstone" finish. It feels more premium than the glossy plastic used by entry-level rivals, while also providing a decent amount of grip. Also around the back is Wileyfox's trademark fox logo, embossed into the back panel, adding a touch of class to what would otherwise be a rather generic black slab.
The display, too, looks decent, although you'll have to forego any kind of oleophobic coating, meaning fingerprinty residue will gradually gunk up the phone as it's used. At least there's a factory-fitted screen protector to shield the display from scratches.
The other main trade-off is one that affects the base model Spark, but not the higher-spec'd Spark+ and the plus-sized Spark X. The £89 model ships with just 1GB of RAM and 8GB of storage, of which a mere 3.6GB is available for your own stuff. That's not much of anything in 2016, and so in the long run you'll need to invest in an SD card and use Marshmallow's Adoptable Storage feature.
On the inside, all the Spark models run an octa-core MediaTek processor, and the phones seemed to handle CyanogenOS 13 with relative ease on that 720p display, though we'll bring you longterm performance impressions in our full review soon. But for the moment, no complaints.
MORE: Wileyfox Spark, Spark+ and Spark X specs
Image 1 of 6
If you've got a bit more cash to splash, the Wileyfox Spark+ adds 2GB of RAM, 16GB of storage and a more capable 13-megapixel rear camera (versus 8 in the regular Spark) for £114.99. We'd recommend splurging for the RAM and storage bump alone — two hugely important hardware areas for longterm performance and usability. Both 5-inch Spark models sport 2,200mAh removable batteries, which considering the relatively lightweight hardware inside should be enough to get you through a day. Again, more to come there in our full review.
There are a few external differences to note between the two 5-inchers — the Spark+ has a slightly different finish on the Wileyfox logo around the back, and a more striking silver trim around the display. Besides that, the two are more or less identical.
Stepping up to the most expensive Spark X, at £129.99, gets you a larger 5.5-inch screen (at the same 720p resolution, unfortunately), along with a beefier 3,000mAh battery. Other specs mirror the Spark+ line for line — 2GB of RAM, 16GB of storage, and a 13-megapixel camera. As you'd expect, the Spark X represents the same form factor blown up to a larger size, and feels much the same in the hand when compared to its smaller siblings, right down to its sandstone-esque matte plastic finish.
As for the cameras themselves — 13MP on the Spark X and Spark+, 8MP on the vanilla Spark — all models are relatively capable in terms of launch times, focus speeds and daylight performance. Given the price point, we wouldn't expect miracles here, particularly in low light. But at least you're not going to be shooting with a total potato.
Image 1 of 7
On the software side, you're looking at CyanogenOS 13, based on Marshmallow, with a default theme bringing orange hues and Wileyfox's unique logo into the foreground. As ever, Cyanogen's strength stems from its performance — as mentioned, we've had no issues with lag thus far — and the sheer number of features offered — from smart caller ID to security settings like a randomized keypad for entering your PIN. Many of these will be familiar to users of the open-source CyanogenMod. Others, light the tight integration with Microsoft's Bing search engine, may come as a surprise. CyanogenOS is also infinitely themeable, so if you don't fancy the Foxy preloaded skin, there are plenty of alternatives
The real question is what differentiates the Spark series — especually the precariously priced Spark+ — from the readily discounted Wileyfox Swift, a phone which boasts oleophobic coating, 2GB of RAM as standard and the same Cyanogen-powered software experience. The base price of the regular Spark also seems a tough ask by comparison, with its reduced RAM and storage space.
Regardless, Wileyfox CEO Nick Muir describes the phones' price as "competitive," and it's hard to argue with the balance of hardware and software when you consider the base model Spark costs less than many accessories for rival handsets. Going forward, the firm clearly has big plans — Muir told us the company has shipped 250,000 units of its existing Swift and Storm models, and is aiming at the 2 million mark in the next 12 months. That includes not just the Spark devices, but future, higher-end offerings. Spark is "not indicative of Wileyfox's pricing direction," Muir told us, adding that higher-end models would follow in the next few months.
For the moment, Wileyfox finds itself with an augmented, product portfolio, but one still laser-focused on affordability.
Image 1 of 9
Get the Android Central Newsletter
Instant access to breaking news, the hottest reviews, great deals and helpful tips.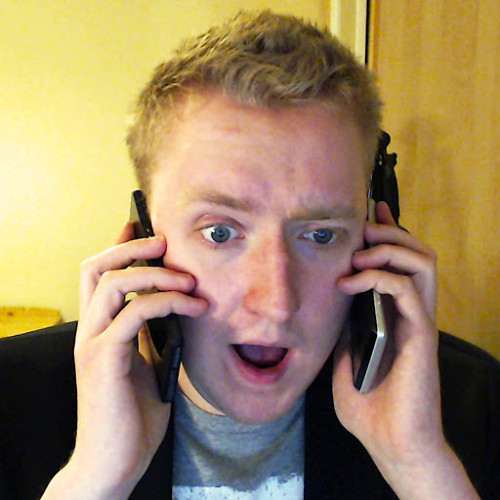 Alex was with Android Central for over a decade, producing written and video content for the site, and served as global Executive Editor from 2016 to 2022.