WI-Fi Alliance updated certification ensures better uploads and power use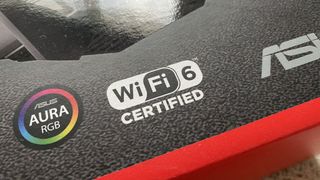 (Image credit: Samuel Contreras / Android Central)
What you need to know
Wi-Fi Alliance releases new Wi-Fi CERTIFIED 6 Release 2 with new features to improve performance and power management.
This certification update adds support for uplink multi-user MIMO to support greater upload activity.
Power management features included broadcast target wake time (TWT), extended sleep time, and dynamic multi-user spatial multiplexing power save (SMPS).
Wi-Fi networks are more important than ever with users pushing their Wi-Fi to the limit with new devices and increased demand all the time. Wi-Fi Alliance is evolving its Wi-Fi certification to meet this increasing demand with the release of Wi-Fi Certified 6 Release 2 adding support for increased uplink traffic as well as new power management features. These new features are supported across all supported bands for Wi-Fi 6 including 2.4GHz, 5GHz, and 6GHz.
These updates are designed to ensure the best performance possible while providing strong WPA3 security. President and CEO of Wi-Fi Alliance, Edgar Figueroa says these updates support Wi-Fi's evolution to support today's needs.
The first major update supports improved uplink capacity. Wi-Fi CERTIFIED 6 Release 2 adds support for uplink multi-user MIMO which enables multiple devices to upload data concurrently to the access point. Wi-Fi networks need to handle more upstream data thanks to people uploading more data whether it's work documents or sharing on social media. Uplink multi-user MIMO can also improve network performance and reduce latency for video conferencing.
This new certification also has a focus on power management features that bring improvements for devices in enterprise and IoT deployments. This includes broadcast target wake time (TWT), extended sleep time, and dynamic multi-user spatial multiplexing power save (SMPS). This allows multiple devices to receive extended sleep periods with specific times to wake up for transmitting data. It also allows for dynamic shut-off of redundant receive chains to further optimize power consumption.
These new features join the list of other great improvements that come with the upgrade to Wi-Fi 6 routers. If you're looking to improve your home network, there's a good chance you can already greatly improve your home network performance by upgrading to one of the best Wi-Fi 6 routers.
When Samuel is not writing about networking or 5G at Android Central, he spends most of his time researching computer components and obsessing over what CPU goes into the ultimate Windows 98 computer. It's the Pentium 3.
Android Central Newsletter
Thank you for signing up to Android Central. You will receive a verification email shortly.
There was a problem. Please refresh the page and try again.