Which Canadian carrier is the best at pushing Android updates?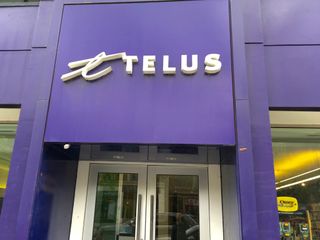 I get asked this question a lot: Which carrier updates its Android devices the fastest? It's not an easy one to answer, since there are so many factors. But thanks to data from the carriers themselves, we can finally come to some sort of a consensus on the matter.
If you want the fastest and most transparent updates, bring your service to Telus.
Why Telus?
There are a few reasons to go with Telus if you want the best experience updating your Android phone.
First, Telus is generally the fastest, especially when it comes to Samsung devices.
Second, Telus is the most transparent, consistently keeping its easy-to-understand Software Updates page current and relevant.
At the end of the day, these are the two most important factors when deciding which carrier will respect the update process of most carrier-sold Android phones.
It can be argued that Telus is more invested in offering expeditious Android updates because delivering on customer service promises is a core tenet of the provider's marketing strategy. So too is the reason for a distinct lack of bloatware on said Android devices; I usually ask for a Telus loaner device from a manufacturer because it is the least encumbered with unnecessary apps. Telus is also better at scheduling monthly security updates for its Android devices, something we've seen U.S. carriers like Verizon do a better job of in recent months.
Rogers and Bell have content strategies to push, which usually involves embedding video and commerce apps on their devices. Telus, with no such ties, approaches Android software like it does its entire aesthetic: clean, and simple.
Finally, Telus is usually slower to roll out features like Wi-Fi Calling and VoLTE that may impede the update release schedule of various Android phones. Rogers, for example, twice halted the rollout of Android 5.1.1 Lollipop to the Galaxy S6 last year due to bugs in Samsung's implementation of Voice Over LTE on the carrier's network.
What about Bell and Rogers?
Being the three biggest carriers in Canada, priority is usually given to Rogers, Bell, and Telus when OEMs like Samsung and LG deliver big-time updates. As we've already explained, Telus is often the first, but not always: Bell and Rogers are generally quite good at staging simultaneous rollouts unless there are specific reasons for such a delay.
For whatever reason, Rogers has struggled to push updates to its growing Galaxy line in recent months, offering its versions of Android 6.0 Marshmallow weeks or months after Bell and Telus. Given that Bell and Telus share a network, updates can be pushed to devices sold by those carriers at the same time, but as with all things, it comes down to priorities.
Give me the data, punk
Sure. Let's look at the last few months.
Swipe to scroll horizontally
| Device | Telus | Rogers | Bell |
| --- | --- | --- | --- |
| LG G4 (6.0) | Feb 2, 2016 | Feb 3, 2016 | Feb 10, 2016 |
| Samsung Galaxy Note 5 (6.0.1) | April 5, 2016 | April 5, 2016 | June 1, 2016 |
| HTC One M9 (6.0) | Feb 4, 2016 | Jan 19, 2016 | Feb 5, 2016 |
| Samsung Galaxy S6 (6.0.1) | April 17, 2016 | June 22, 2016 | June 22, 2016 |
Telus isn't always first, but as the data show, it is usually among the first to receive the updates, and is never solely last.
Why is Canada usually second to the U.S.?
Are you talking about in hockey? Because in that case we're not. If you're referring to phone updates, then you're right.
Canada is a relatively small market in relation to the United States. Manufacturers deal with limited resources internally, and would rather customers buy a new phone than update an existing one. Still, a certain number of them are expected within the lifespan of a handset, and after speaking off the record to representatives of a number of Canadian carriers, it's clear that the country is pretty low on the priority list — rarely, if ever, will we receive a significant update before the same device in the U.S. Indeed, many of the updates are formatted for American versions of the handset and adapted to fit the slightly modified Canadian SKUs.
The odd time that Rogers or Telus pushes out an update before Verizon or AT&T, it's usually the result of extended network testing on the part of the U.S. providers, or significant changes to the network code that require additional quality testing. All updates must meet the stringent requirements of both countries' regulators to ensure that 9-11 and other emergency services are always available and working correctly.
Over the past few years, not only have updates to Android devices become more frequent, but intra-version bug fixes have become more common, if not the norm. Much of this can be chalked up to Google's own commitment to monthly security updates on its Nexus phones, but some of it must be attributable to a normalization within the carriers of an update culture.
An investment in your future
Android updates aren't always about flashy new features; they are just as often about important bug fixes that protect you from unforeseen exploits and hackers. Back when the Stagefright exploit was a big concern in the Android community, Telus was not only the first carrier to post important information for its customers to easily digest the information, but it was proactive about releasing fixes for as many older Android devices as it could. It could have done better, but it was comforting to know the issue was earnestly being addressed.
Of course, Telus is still a carrier, and must balance available resources with its desire for customer service. It's not going to release every update ahead of Rogers and Bell, and will occasionally be last, or be fraught with issues. Indeed, if you want the fastest and most comprehensive update schedule on an Android device, purchase a Nexus 5X or 6P — either from Telus, or directly from the Play Store — which affords you the best of both worlds.
But if it's an LG G5, a Samsung Galaxy S7, or a BlackBerry Priv you're after, and want to pursue the road most subsidized, then Telus is your best bet for a comprehensive Android update solution.
Get the Android Central Newsletter
Instant access to breaking news, the hottest reviews, great deals and helpful tips.
Daniel Bader was a former Android Central Editor-in-Chief and Executive Editor for iMore and Windows Central.