What's your favorite phone camera right now?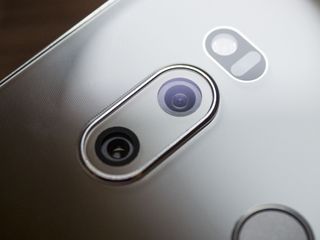 Phone cameras come in all shapes and sizes, and everyone has a preference. Increasingly, dual cameras have spiced up the features of our favorite phones, adding telephoto, wide-angle and monochrome options for just the right moment.
When it comes to the Android Central team, we all have our favorites. Here are our favorite phone cameras right now, and why.
Andrew Martonik
This is a tough one because there are so many great smartphone cameras out there right now and each one has specific strengths for specific situations. But if I had to pick just one, based on the camera experience alone, it'd be the LG G6 right now.
The main camera can absolutely hang with the best of 'em in terms of photo quality and speed, but the real thing that puts it over the top is that secondary wide-angle camera. It takes such a unique shot and gives you a new perspective to show off that you don't see anywhere else. Every time I use another phone I wish it had a wide-angle camera, and I think that shows just how much I like what the G6 offers.
Russell Holly
While the Galaxy S8 is my daily driver right now for a couple of different reasons, the camera on the Pixel stands out as my favorite still. That camera has surprised me more times than any other phone camera I have ever used, especially when I go to view the photos later on a larger screen. The depth captured by HDR+ is exceptional, especially in low light.
I'm still happy I have that S8 camera close by when I want to take something fast, but there have been multiple occasions where I've taken a photo on this phone and wished I had brought the Pixel with me instead on that particular outing.
Harish Jonnalagadda
I love the camera on the Galaxy S8. It's the camera's reliability that won me over more than anything else: no matter the situation, you're guaranteed to get a decent shot the first time around. That makes all the difference in the world when you're trying to take a photo of a fleeting moment. Samsung also put in a lot of effort into its camera app, and the slow-motion mode is particularly interesting.
The one issue I have with the S8 camera is that the quick launch feature — which lets you open the camera by double pressing the power button — is disabled on the Indian variant. Samsung instead added a panic button that calls emergency services once you press the power button three times in quick succession.
Ara Wagoner
I have significantly less experience with most Android cameras than my colleagues, but I am in possession of a Google Pixel and a Samsung Galaxy S8, which are two of the best cameras on the Android market right now. The Google Pixel is my daily driver, and I am in love with that special kind of stabilization magic it works, but if I need the absolute best photo I can get, I'm reaching for the S8.
The Galaxy S8's photos have truer colors, is quicker to focus and more importantly, better keeps focus while I'm fumbling around trying to get pictures for my articles. I'm not sure if it's just that I love the immersive camera app that Samsung uses, or that I seem to get faster, richer photos when I reach for the S8, but even though I can't carry the S8 everywhere, I still reach for it as a camera when I can.
Marc Lagace
I've spent a decent amount of time messing around with arguably the best Android smartphone cameras: the Samsung Galaxy S8 and the Google Pixel. Throughout the summer I swapped between the two as I checked out music festivals, took pictures of my food for Instagram, and took a ton of cat photos (yes, I'm quite comfortable being a cliche millennial.)
Both cameras are amazing and were quick and easy to use in nearly every situation, yet I always find myself coming back to the Pixel in the end. I think it just comes down to Google offering a slightly cleaner interface with less bells and whistles — pretty sure I've only ever accidentally used Samsung's Snapchat copycat filters. Oh, and also Google lets you backup all your photos at full-resolution to Google Drive for no charge. Nearly forgot that bit.
Daniel Bader
There's just something about shooting with the Galaxy S8 that I love. It doesn't always capture the very best photo in a given lighting situation, but it captures the near-best photo most of the time, and to my eyes, that's preferable to a camera that captures, say, amazing low-light photos but isn't always reliable all other times.
I also love that Samsung has put so much work into its camera app: it opens quickly, snaps instantly, and most importantly, generally makes the right decision for shutter speed and exposure, which isn't something I can take for granted on other devices. It's also got a pretty fantastic manual mode should I want it, and the stabilized video, while not quite at Pixel levels, does a great job.
Jerry Hildenbrand
This is a tough call. I think the HTC U11 takes some incredible photos and the phone itself is easier for me to hold without fingers or hair or anything else ending up in front of the lens. But I think the Pixel takes incredible photos and as a bonus, I can automatically upload them all at full resolution and quality to Google Photos without it cutting into my storage space.
The newest phones from Samsung, LG, HTC, and Google all take really nice pictures. Nice enough for just about anyone. But the extras count, too. Taking a picture is supposed to be fun and easy and If I'm picking just one I'll go with the U11. It just gets the job done the way I like it done. I can get a great picture just by tapping the button, or I can dig into the settings if I like. Both give excellent results.
Android Central Newsletter
Get instant access to breaking news, the hottest reviews, great deals and helpful tips
Marc Lagace was an Apps and Games Editor at Android Central between 2016 and 2020. You can reach out to him on Twitter [@spacelagace.
Gotta go with what's in my pocket (of course)... The Pixel XL.

Galaxy 8 series devices the note with dual cameras is awesome.

Got the s8 for the camera and thus far after a few concerts, vacations etc I'm not in the least bit regretting the decision.

No love for the Note8, damn this dual camera is just too beautiful!!!!!

Lots of love here , the note 8 is a beast mode camera phone .

Marc takes picture of his food? :-/

IMO the wide angle shot from the LG G6 does look distorted (skewed?). I'm not sure why do reviewers call it a plus point?

I'm with you on the distortion on the G6. I like that they seemed to have minimized the distortion on the V30. It should make the wide angle camera much more useful.

They gave the G6 wide angle a fish eye look. They took that out in the V30.

Yep, the V30's wide angle improvements has been brought up a couple a times by most reviewers. Hopefully we'll know better once the retail units start shipping along with the final software bits. There was also the possibility of LG bringing the camera software and image processing improvements over to the G6, so there's that.

iPhone 7 and Samsung Galaxy Note8. I own both phones and find the photos are absolutely phenomenal.

I had the 7 Plus, and only day time outside photos were good. The low light photos on the iphone was just terrible.

The 7+ low light pics are not terrible. Jesus, tribal nonsense suffuses every conversation. They are a miracle. Some other phones may be even more miraculous, but having done photography with real cameras for years, what we can get in low light these days is bananas on a dozen phones. Yes the Pixel is supposedly better but it didn't do the dual lens so despite its higher score, the 7+ sold like crazy..

Work, maybe? My personal phone is a Pixel, but I have a 6S Plus issued by my company.

I work in mobile industry. One phone is used mostly at work.

I used to be a two phone guy as well, but the new company is too cheap!

lol you win some, you loose some. I totally understand.

Me too for the iPhone 7 Plus. No other device does video as well as the iPhone, and that's all I really decide on these days. It's iOS' killer feature, for me.

I do have to say I love the iPhone zoom control: Very smooth.

In my pocket is a Huawei P10 Plus. The wife's Honor 8 sold me on the camera and the P10 Plus is so much better. It even has most of features the new iPhones have! Plus it says Lecia on the back ;-)

P10 Plus is my first Android phone. Came from a long line of Lumias ending with the 950 XL. Glad I found something that could match or exceed it. Monochrome sensor is incredible.

The best camera right now for me is the note 8 . An that's a tall order cause I'm a hobbyist photographer that shoots Sony camera's . The live photo shoots yesterday are just crazy damn this things puts my dslr to shame with is background blur affect . If your serious about your picture taking then get the note 8 ....

If you think the Note 8 camera takes better pictures than your DSLR, then you either need to learn how to use your DSLR or you need better lenses. Something isn't adding up.

No I think what you need to do is take some pictures with the note 8 . An then get back with Me . Yes it's that good . My dslr only advantage is zoom capabilities.

You're smoking crack dude or you know nothing about photography. I'll put my DSLR against any smartphone camera and will smoke it all day long. Low light, long exposure, portraits, landscape, macro shots, telephoto, you name it.

But but will it fit in your pocket noooo . Do you own the note 8 .......nope then ... silence

Dude you're the one who made the asinine comment and you have the audacity to command someone to silence? Haha! God you suck. If anything throw your DSLR in the trash because obviously you're too brain dead to know how to use one, especially if your Note 8 can outdo a ...ummm..DSLR... Yeah ok bud. Now you want to deflect to "can you put it in your pocket" since you've made a fool of yourself. Pass the crack pipe young Jedi.

Forgotten more about photograph then you'll ever know . Obviously I was being a little facetious about comparing my note 8 to my dslr . But the note 8 is that good . An why better then what you have in your pocket..... Silence oh an learn how to use pro mode

You don't know anything about cameras otherwise you wouldn't make statements that are impossible to be true. Two things. Sensor size and optics

Tell me about it. That has to be the most idiotic claim I've read all year.

Don't hate the player hate the game. Your samsung rants an hate cloud your Better judgment

Pixel. Love my phone. Made me take up mobile photography as a hobby. Anxiously waiting for Pixel 2 or Pixel XL 2. Just love the Google Phone. Went to it from Note7 recall and couldn't have been happier.

Weeeeeell you might want to take a note 8 out for around of portrait mode shooting you might change your mind on that just saying lol. Two words( dual stabilize ) end of store. Need I remind everyone which camera wins the people choice award every year ......in the blind test

Similar experience here. Photos were just so meh before the Pixel for me too. Now I feel obligated in a way to take more pictures, and I like what I end up with.

Looking forward to the V30.

The Pixel is still my favorite personally. The V30 looks like it would be very solid though.

Pixel here. Ease of use, speed, mind blowing quality (especially when compared with past Google phones), and the free storage at full resolution is a nice financial treat.

Yeah, that full resolution storage is a bonus. I have to get mine directly from the phone when I want full res :(

I am loving my lgg6. Epically in hdr mode if I don't want to go in manual mode

Huawei Mate 9 Pro. As always, way underrated

Couldn't agree more, have the Mate 9 and it's totally a beast

I have & use the s8+. Love the camera, also video's!

Note 8 - Capable of some very nice photos.

Samsung Galaxy Note 4 (because that's what I'm using)

Great to see the Pixel holding a top spot. The best part is taking a picture that looks meh in the viewfinder but absolutely amazing after processing.

Lumia 950 XL! No. Got it.
Honestly I'm excited to see how the V30 holds up. That phone is on my watch list.

iPhone 7 and HTC U11 are my most recent additions (got 'em both on the same day). The deal maker for me is the U11's ease of use, and I'm looking forward to taking wintertime shots with my gloves on. Snapping a shot is as quick as brushing your hair aside with your hand. The photographer I team up with sometimes has the iPhone 7 Plus. If we were to do a western-style shootout, beginning with our phones in our pockets, then the U11 would have a photo of him looking at his screen, and his 7 Plus would have a photo of me grinning with my phone already back in my pocket :) I'm really thankful that there's lots of phones with REALLY good cameras now... and having so many people being able to hook up with whatever photographic experience they prefer is a great thing.

I love the camera on my LG G6...it makes my return to Android enjoyable! Love it...

Of my current 4 phones, iPhone 7 Plus, S8, Pixel XL, and Lumia 950 I will say my go to camera would be the Pixel!

Love the camera on my galaxy s7 active....

If the original Pixel is still topping lists, I can't wait to see what the second can do!

The new Pixels will be interesting because they are made by two companies. I wonder if one will be better than the other...

Hell yeah, just got mine a month ago, and I'm still figuring out a the manual controls. Never had this much fun with a camera, nevermind the quality of the results!

I have a Pixel and a S8 and use them interchangeably. I also had a LG G6 earlier in the year.
I think all of these three are excellent camera wise with each having it's strength and weaknesses. Personally, I prefer the Pixel pictures of the three smartphones that i have used.

Granted I haven't had it long, but I'm in love with the camera on the V20. Quick to load and snap away, and the amount of control in manual mode is insane. After a month, I'm just starting to get used to it, and I'm loving the results. And that wide angle lens is so much fun :)

I'm surprised that a almost year old Pixel is beating a much newer S 8. This for a crew that use both these phones all the time, not from a guy owning a Pixel saying it's better, or a guy owning a S 8 saying it is better. Guess Google nailed the software this time around.

S8 for me all day everyday! 👌

V20 here. Pics are fantastic!

HTC U11 is the best I've tried. Destroys my LG G6 (except the G6 has wide angle)

I'm still using a Galaxy S7, so for now, that's my favorite phone camera. When the S8 came out, it didn't seem like a massive upgrade - camera wise - and the Note 8, which I'm eyeing for non-camera reasons, looks like it has a decent addition of camera features.

My Samsung Galaxy S5 SM G900H.
Android Central Newsletter
Get instant access to breaking news, the hottest reviews, great deals and helpful tips
Thank you for signing up to Android Central. You will receive a verification email shortly.
There was a problem. Please refresh the page and try again.