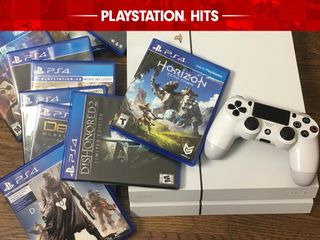 In the life of any given console, there is a time when it starts to get a bit long in the tooth. The PlayStation 4 is moving into middle age and it can see its retirement out there on the horizon. That being said, the PS4 has a few more years of work before it buys a condo in Palm Springs and starts living that retirement life.
One of the things that tend to happen in the later years of a console's lifecycle is that they start to look at ways to move some of the older games in the catalog. To that end, Sony has started PlayStation Hits. PlayStation Hits will offer some of the amazing classic games that have come to console at a deep discount. If there are any titles that you might have missed, this a great way to play them for around $20.
Here are a few of the very best titles available in the PlayStation Hits program.
Yakuza 0 is one of my favorite games that came out on the PS4. Explore 1980's Japan as you dive into an amazing story that is chock full of drama and insanity. There is a ton to do in this game and the hours of gameplay you can squeeze out of this title is well worth the $20.
Yakuza 0
If you are one of those gamers that likes a challenge then you might want to spend the $20 to Bloodborne. An action RPG in a gothic horror setting, Bloodborne rewards you for perfect play and punishes you for missteps in the best possible way.
Bloodborne
Fans of over the top, chaotic, visceral gameplay would do well to pick up Doom on the PS4. If you missed this title, now is a great time to give it a spin. For only $20 you get the game itself and all three of the premium DLC packs.
Doom
When The Last of Us was originally released it was in danger of drowning in awards and for good reason. A stellar adventure game with an engrossing story, Last of Us Remastered is totally deserving of the $20 they are now asking.
The Last Of Us Remastered
PlayStation Hits is an awesome program that will allow gamers to pick up games that they may have missed for more than reasonable prices. I know that I will be picking up at least a few of these titles. It's hard to go wrong with a $20 price tag.
Will you be picking up any PlayStation Hits games?
Let us know which ones are catching your eye!
Sign up for Black Friday email alerts!
Get the hottest deals available in your inbox plus news, reviews, opinion, analysis and more from the Android Central team.