How to enable sleep mode on a Garmin watch
Garmin watches track sleep by default, but you can change the health data it monitors or (for a few models) trigger it manually.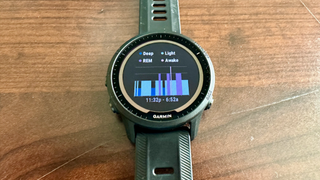 (Image credit: Michael Hicks / Android Central)
Most of the modern Garmin watches use Advanced Sleep Monitoring, which tracks your sleep stages and body battery recovery automatically every night. In theory, it's designed to be automatic and painless, so you don't need to tell your watch that you're sleeping first.
In practice, you may want to adjust your Garmin sleep settings to get the best possible experience — and some watches let you trigger Garmin sleep tracking manually. Here's how to enable and customize sleep mode on a Garmin watch, and how to make sure your watch tracks your sleep properly.
How to adjust your sleep mode settings
1. Open your Garmin Connect app.
2. Tap the triple-line or More icon in the bottom nav menu
3. Navigate to Settings > User Settings. Ensure that all of your information like age or weight is correct, as this will affect Garmin's estimates about your sleep quality.
4. Adjust your Normal Bed Time and Normal Wake Time to adjust when your Garmin watch goes into sleep mode.
This will determine when your Garmin watch goes into sleep mode by default, so long as you're not running a manual activity during that time. But you can also adjust what happens during sleep mode.
5. You can complete these steps in Garmin Connect or on your watch. In the app, tap your primary watch icon and select System from the Settings menu.
5a. On your watch, open the Settings by holding down the up button on a 5-button watch or the back button on a 3-button watch, then select System.
6. Select Sleep Mode.
Here, you can adjust the watch face that appears in Sleep Mode, the Brightness level, whether or not the Keys work, the Timeout delay, and whether or not Do Not Disturb comes on during sleep mode.
You can also adjust the DnD rules in System Settings, letting you decide whether or not you receive Smart Notifications or Alerts, or whether the Backlight activates automatically or manually when you use the watch.
What does Garmin Sleep Mode track?
Garmin's sleep data focuses on Sleep Stages, heart rate variability (HRV), blood oxygen levels, and respiration rates in order to determine how well you rested and give you an accurate Body Battery score and Sleep score from 0-100.
Garmin will use the optical HRM, your HRV — the variation in heartbeat speed that speeds up when inhaling and slows when exhaling, which is especially noticeable when deep breathing — and the accelerometer to determine when you are in light sleep, deep sleep, or REM sleep. Your proportion of time spent in specific stages is equally important to how long you sleep in terms of how rested you actually are.
On that note, HRV-enabled Garmin watches will also estimate your respiration rate from your heart rate data, and display it in your sleep summary. Generally speaking, adults breathe 12-20 times per minute when sleeping, and a higher-than-average rate is an adverse sign for your health and sleep quality. You can see the list of Garmin watches that track respiration rates at that link.
For some Garmin watches, that's as "advanced" as the Advanced Sleep Monitoring gets. But those with a pulse oximeter will measure your blood oxygen levels, which can help determine your sleep quality or indicate if you may deal with sleep apnea. The default setting for this sensor is "On demand," so to enable it, you must go to Settings > Health & Wellness > Pulse Oximeter and choose During Sleep.
How to get a proper Garmin sleep reading
The following Garmin watches have Advanced Sleep Monitoring:
Approach S62
D2 Air / Charlie / Delta / Mach
Descent G1 / MK1 / MK2
Enduro series
Epix (Gen 2) series
Fenix 5 / 6 / 7 series
Forerunner 45 / 55 / 245 / 255 / 645 / 745 / 935 / 945 (LTE) / 955
Swim 2
Instinct 1 / 2 / Crossover series
Lily
MARQ series
quatix 5 / 6 / 7 series
tactix 7 / Charlie / Delta series
Venu / 2/ Sq series
vivoactive 3 / 4 series
vivomove HR / 3 / Luxe / Sport / Style / Trend
vivosmart 3/ 4/ 5
vivosport
Whichever of the best Garmin watches you own, you'll need to wear your current "primary" device in Garmin Connect — if you have more than one, it won't track sleep on a secondary watch.
You need to wear your watch or tracker for at least two hours before sleep so Garmin can establish a waking baseline, and the heart rate monitor must be active. Garmin relies on a consistent heart rate to measure sleep, so you must have a secure fit on your wrist.
Specifically, Garmin recommends you wear it above your wrist bone on the outside of your wrist, and with a silicone watch band for the best fit. If you sleep on your side or wear your watch too tight, Garmin says, the watch could "restrict blood flow" or the device itself might think "it is no longer on your wrist" because of the compressed fit.
You may also need to "use lukewarm water and a soft cloth to wipe down the optical heart rate sensor" if you use "sunscreen, lotions, or insect repellents," or if skin oil and sweat have built up over time since any of these could occlude the heart rate sensor.
Lastly, if you get up during the night and spend too long in motion or awake, the Garmin watch may not return to sleep mode even if you go back to sleep. Unfortunately, there is no way to prevent this if it happens, so try to avoid too many midnight snacks.
If you follow all of these steps, your Garmin watch should give you accurate daily sleep monitoring, which you can then view in the Garmin Connect app in your Daily view or in the Sleep widget on your Garmin watch.
Can you trigger Garmin sleep mode manually?
For a few older Garmin models like the original Vivosmart, Vivofit, and Vivoactive, you would manually trigger Sleep mode like you would any other activity. While automatic sleep tracking is much better in general, many Garmin users would prefer the option to toggle Sleep Mode on during the day to track naps or an off-schedule rest.
If you're traveling internationally for a marathon, for instance, it doesn't make much sense that Garmin won't track your sleep just because it's not your usual sleep window in local time.
You can manually add sleep time to a particular day in Garmin Connect: open the More menu, tap Health Stats > Sleep, navigate to the day in question, and select Add Sleep Data. Unfortunately, this entry will just give you a flat hour total with no estimated time spent in certain stages.
As for an actual manual sleep mode, Gadgets & Wearables first reported that the Garmin Forerunner 955, Fenix 7, and Epix 2 all let you trigger Sleep Mode manually from the sleep widget.
With any of these watches, you can:
1. Scroll down from the main watch face to the Sleep widget. Note: if it isn't there, scroll down to Add and add Sleep from the remaining widget options.
2. Select the widget with the top-right button to see your daily summary. Then hit select again to open an options menu.
3. Tap Sleep Mode, then Enable Sleep Mode on the next screen.
You need to have tracked sleep from the previous night for this to work; otherwise you'll simply see a "No sleep recorded last night" message and no way to progress to manually trigger sleep mode. You'll also want to update your Garmin watch to the latest version to make sure the feature is available.
These three watches number among the pricier of Garmin's offerings, with the Forerunner 955 as the "cheapest" at $500. We're not certain if Garmin will bring (or has brought) this feature to other watches since Gadgets & Wearables reported on the news in late 2022; you can follow the steps above on your current Garmin watch to check for yourself.
If not, we hope that Garmin's manual sleep mode will come to other models currently on the market, so you can better track sleep throughout the day. It may also come to the rumored Garmin Forerunner 965 watch and other future models.
The best running watch you can buy if money is no object, the Forerunner 955 has a bucketload of useful widgets and apps to properly track your running progress. Beyond Body Battery data, the 955 has the advanced Training Readiness app that takes your sleep data and recovery estimates to tell you when you can safely train and how hard to push.
Get the Android Central Newsletter
Instant access to breaking news, the hottest reviews, great deals and helpful tips.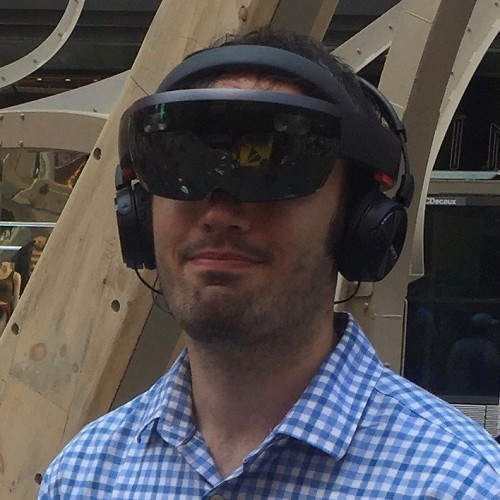 Senior Editor, VR/AR and fitness
Michael spent years freelancing on every tech topic under the sun before settling down on the real exciting stuff: virtual reality, fitness wearables, gaming, and how tech intersects with our world. He's a semi-reformed Apple-to-Android user who loves running, D&D, and Star Wars. Find him on Twitter at @Michael_L_Hicks.