Waze may already be installed on your next smartphone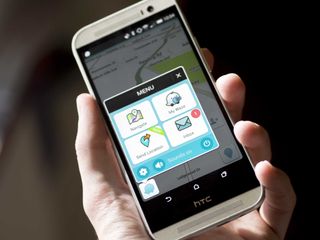 Google today announced that Waze will be an option as pre-installed software on Android smartphones. The move will provide OEM partners (and carriers) the opportunity to have the service already installed and ready to go for when consumers first switch on their new handsets.
While no one likes bloatware, it'll be a welcome move by those who use the service and would like to see Waze already installed when they pick up new hardware. Press release with more details follows below.
Waze launches Google Mobile Service option with preinstall selection for mobile devices
Provides the ability to OEMs and carriers to preinstall the application on their handsets
Users can enjoy Waze with real time road conditions, traffic and weather on his phone right out of the box
Madrid, March the 2nd, 2015.- Waze, the free social traffic and navigation app becomes a Google Mobile Service (GMS) with preinstall option on mobile devices. Thus, OEMs and carriers can preinstall the app on their handsets so that user can enjoy Waze directly on his phone straight out of the box.
Julie Mossler, Waze spokesperson, explains that "the announcement of Waze as a Google Mobile Service is the next step to become a platform that connects communities of citizens with the aim of promoting safer roads. OEMs and carriers now have the ability to help local markets to become connected cities overnight. "
The Waze Connected Citizens program, launched in 2013, connects more than 20 municipalities, law enforcement and departments of transportation with their citizens via a no-cost two-way public data share. The ability for consumers to more easily access Waze without visiting the App store means a likely expansion of data contributed to this program and greater intelligence about what's happening on partners' roads in real time.
"If a leading telecom preinstalls Waze in his handsets, a large percentage of the population would immediately have access to blocked roads, dangerous intersections traffic and more in real time," says Mossler. "There's an enormous opportunity to improve city efficiency and civilian connectedness just by enhanced exposure and we look forward to growing this community."
Sign up for Black Friday email alerts!
Get the hottest deals available in your inbox plus news, reviews, opinion, analysis and more from the Android Central team.