Viber ends all business ties with Facebook as advertiser boycott intensifies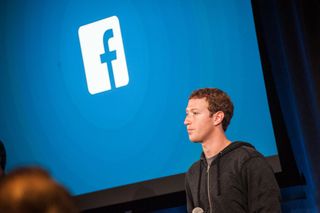 (Image credit: Android Central)
What you need to know
Facebook has faced an exodus of advertisers over its content moderation politics.
Viber today announced that it would join in the boycott, ending all ad spending effective immediately.
The company also committed to removing all Facebook integration with its apps.
Viber has joined a group of companies who are boycotting Facebook over its failure to properly moderate user content. The company will cease all ad spending on Facebook immediately while it will work towards removing Facebook integration with its app including Facebook connect, Giphy support, and the Facebook SDK at the start of July.
Commenting on the boycott, Djamel Agaoua, Viber's CEO said:
Viber says that Facebook's failure to act on hate speech is merely the last straw for a company that has become riddled with scandal after scandal over the past year, most notoriously the Cambridge Analytica brouhaha.
For other companies, the boycott isn't a total business shut off as with Viber, merely a cessation of advertising through July. Companies like North Face, Ben and Jerry's, Patagonia, among others have joined the #StopHateForProfit campaign.
Far from being ineffectual, the move is hitting Facebook where its wallet is, and the company is taken notice. Business Insider reported that Mark Zuckerberg sought to address advertisers concern personally this week, meeting with a select group including Anheuser-Busch InBev, Dentsu Aegis Network, Nestle, Omnicom Media Group, and Unilever:
Zuckerberg's neutrality may have struck a tone, but that it may have been the same tone that proved grating to employees a month ago. Staging a virtual walkout after publicly revolting, several of the social media's employees vociferously disagreed with the "neutral" path Zuckerberg had chosen.
"I don't know what to do, but I know doing nothing is not acceptable. I'm a FB employee that completely disagrees with Mark's decision to do nothing about Trump's recent posts, which clearly incite violence. I'm not alone inside of FB. There isn't a neutral position on racism," Facebook's Jason Stirman said last month.
Ending sexual assault in the video game industry requires a total reboot
Be an expert in 5 minutes
Get the latest news from Android Central, your trusted companion in the world of Android