Verizon Galaxy Nexus Android 4.0.4 OTA package now available (unofficial)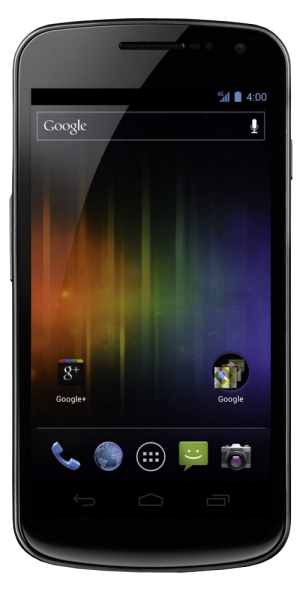 Android Central member seanmacanally got an OTA notification on his rooted Verizon Galaxy Nexus, and with a little help from the great crew in the forums got the package pulled and uploaded for everyone to play with. A few caveats:
This is only for the Verizon version of the Galaxy Nexus
It's Android 4.0.4 IMM30B
You will need to be completely stock with stock recovery to install it as-is
This doesn't seem to be an OTA that's going out in full force, so it very well could be some sort of internal testing version. Keep that in mind if you flash it -- things may not be working as well as you would hope.
Manually flashing the OTA package is pretty easy, see the instructions here. And you're going to need the file, which you can download right here. Good luck, and have fun!
Source: Android Central forums
Get the Android Central Newsletter
Instant access to breaking news, the hottest reviews, great deals and helpful tips.
Senior Editor — Google Ecosystem
Jerry is an amateur woodworker and struggling shade tree mechanic. There's nothing he can't take apart, but many things he can't reassemble. You'll find him writing and speaking his loud opinion on Android Central and occasionally on Twitter.
interesting... am I first??

The link takes me to a file named: 659e0a8f24b4.signed-mysid-IMM30B-from-ICL53F.659e0a8f.zip which appears to be the wrong file nimber. We were told it was 4.0.4 IMM30B, so how is this even close?

Grow up, quit posting this lame FIRST stuff, its so like 5 years ago and it was lame even then.

any news of updates is good considering the chaos that ensued yesterday. smh...

Too bad I didn't unlock my bootloader when I got the phone. I'm not willing to wipe the phone to get this update. *YET* I need to see the list of changes.

if you use the GNex root toolbox, you can back up all your apps and system data! works great and well worth it

That's what I get, I suppose. I just rooted my phone and flashed a custom rom because I was tired of being on 4.0.2 while other phones were getting upgraded. So now I'm stuck on 4.0.3 while it gets an (un)official 4.0.4 update.. haha.

"I was tired of being on 4.0.2 while other phones were getting upgraded. " What "other phones" are you referring to?

To reinforce this question I just wanted to say that only the Nexus S got the 4.0.3 update and even at that it was a very limited number of devices. The update was halted after bugs were found and it never went forward after that.

There's also a 4.0.4 build for the Nexus S in testing too. For the Galaxy Nexus, the way to go is AOKP, based on 4.0.3.

My bad, I meant the Nexus S on 4.0.3 and other GNex phones with custom roms and added features. Whereas the stock GNex was 4.0.2 and didn't appear to be getting an official update.

I'm sure that the great developers will have it built into their roms today or tomorrow. After owning numerous Nexii devices having your phone rooted and ready for ROMS you will find that 90% of the time you wont be the one waiting as the devs esp for a Nexus device are great and we have some of the best around.

so how long until there will be a version that can be installed for those of us with custom recoveries?

I guess I have to unlock the boot loader if I want to flash this, eh? Bummer.

What happened to the old way of flashing these updates? Drop it as a zip called Update.zip and reboot into recovery, click install updates. That doesn't work anymore on the Galaxy Nexus? Is it an Android 4 thing? I want to install it, but those "Simple" instructions are pretty complex lol..

Yeah, that's what i was thinking. The link Jerry has in his post are instructions for flashing a rom with CWM. In the post he says you need the stock recovery, which i would assume is correct for a manual ota update. Jerry, what gives?

Booting into CWM via fastboot isn't the same as flashing CWM permanently.

No, those instructions are what you need to do (unless someone has figured out a better method since 4.0.2 came out). The OTA file is a series of patches. It will only flash if all the files in /system, the boot image, and the recovery image are stock and current. This means if you have ClockworkMod recovery installed, it won't flash. Since you have a Nexus, you can use fastboot (best thing ever, BTW). Use fastboot to boot, not flash, into CWM. Once booted into CWM, you can flash the package because the installed recovery partition is still stock. This is why I always say learn how to do things the manual way versus the one-click stuff. You would already have fastboot set up and functional, and it would take all of 2 minutes to flash this. Look in the forums for CyberWarriors root guide to get it all set up.

Amen to that if people would take an hour they would know what is going on

Now that makes perfect sense. Thanks for the clarification, Jerry. May I recommend you do and A-Z post about Fastboot.

here. http://www.androidcentral.com/android-z-what-fastboot

Anybody have a changelog? Or at least new things they noticed? Will someone who updated please tell me the radio (baseband) versions from the about phone scren? Thanks!

Baseband version I515.09 V.FA02 / I515.FA02

YES! That's an update from ER04. Thank you!

FYI, the link takes you to the GSM GN instructions.

Instructions are the same. Only the files are different.

What about the radio what version is that

I installed through cwm just fine. Still searching for updates

Does it show as updated to 4.0.4?

so you rebooted in CWR and flashed it that way?

Just like any time I flash a rom. It took a while but worked fine. I'm running stock rooted so that might be why.

Got it fixed. Did it the way the instructions on here said to do it.

Still no stock Facebook Contact Sync... sad day...The Google is still trying to force us into Google+, while i like it, i still have most of my friends and colleagues on the Book of the Face.

Just download haxsync for $1 and you'll be set.

Thanks! Ill have to check it out, it looks awesome!

I didn't think that had anything to do with Google. I thought FB had to update their app with the new api in order for it to work.

Well in some 4.0.3 ROMs Facebook sync works...wonder if maybe you are right, since this is 4.0.4 the api might need updating.

the ROMs that have it working pointed one API to another to make it work, but that's really a work around. Facebook needs to fix it to make work properly. The issue is not on Google / Android's end.

Just a quick FYI....Facebook is the one that has to enable the sync feature!

Im hearing that now...I was told it was Google...but then again most everyone that told me it were/are Bionic/Charge/Razr owners.... such swine :) KIDDING!!!!

I don't think that's correct. The issue, to my understanding, was that the contacts could be *synced*, but then if you uninstalled the FB ap they would go away, because FB won't allow them to actually be *exported* from their system. Google didn't like this, because they want to be able to export your FB info into their ecosystem, so they removed the FB sync functionality. They spun it into a user experience issue - they didn't want us to be able to sync our contacts, then have them disappear when we moved away from FB and not know why.

Anybody have a copy or link to the change log for this update?

Just updated to it. Nothing seems to drastic as far as the changes. Seem to be getting stronger signal strength though.

It may just be me but the speaker seems to be a touch louder?

Did think I'd lose root. Damn it.

Its normal to lose root over OTAs.

my battery life has increased ten-fold as well! and this is coming from Rooted with AOKP rom to stock 4.0.4 immense change in battery life

Let's not exaggerate. 10 fold battery life is not possible.

You made me literally LoL in office.
Ok maybe not Loud. Just Little.

Really!! I just get an OTA update of 20MB to 4.0.2 on my unrooted gnexus GSM ( hong kong version) i bought from negri electronics 2 monts ago

Changes currently discovered are being compiled here:
http://forum.xda-developers.com/showthread.php?t=1481044

Battery life for me: 88% Battery Status - 2h 11m 15sec DoggCatcher = 75% on for 1h
Mediaserbver = 14% bluetooth and 4g LTE since start up
phone idle = 7%
]
]
]
]
Android OS 1%

Now that sounds like an improvement. Are you using a stock battery or one of the extended ones?

So is this improving the vast amount of "awake" time and Android OS battery usage? If so, that would be FANTASTIC!

Is there seriously no other way to install this without CWM and unlocking....?

Easier way with out CWM and unlocking your phone? No. If you can't be bothered to unlock your phone and install CWM, then why are you even reading this thread?

Just installed with cwm no root but thank god for Galaxy Nexus Root Toolkit that was done for me :)

I had previously used the Galaxy Nexus Root Toolkit to unlock, root, and eventually install AOKP. I have used the Toolkit to return to stock and unroot. Even went to OEM lock and unlocked the bootloader again. Every time I try to use CWM to do the 4.0.4, I get an error as it fails to determine if it is toro. Something is not stock again.

I installed the rooted version of it. No change in dBm, no change in signal bars. Back to AOKP M3.

Installed the rooted version from Rootzwiki. Streaming music still stutters when the screen is off, but not as frequently as before, maybe once every three or four minutes and then just briefly enough that most people may not notice. So its definitely an improvement, but its still unsatisfactory if you ask me. Unfortunately I'd bet that Google won't be giving the issue any more attention so this is probably as good as it gets until perhaps some hobbyist figures out a fix.

Need a little help as I am new to this. I got my GNex and launch and have never done anything to it. I unlocked the bootloader successfully. I followed all the steps listed above. When I go to install the zip file, I get an error... assert failed: getprop("ro.product.device") == "toro" || getprop("ro.product.device") == "toro" E:Error in /sdcard/update.zip (Status 7) Installation aborted. Any advice?

I get the same error. And here I thought I was on a roll! lol Anyone have suggestions?

Furiouso, Doing a little Google research, it looks like the clockworkmod image in the steps that Android Central provides is an old one. Go to http://download.clockworkmod.com/recoveries/ and download recovery-clockwork-5.5.0.4-toro.img. Make sure you download the right one because I accidentally downloaded 5.5.0.2 the first time. It's currently running on my phone.

That fixed my problem. Just got through flashing 4.0.4. Thank you Goat1202

Goat1202, You are the man. Updating as I type. Thanks for the assist. Greatly appreciated.

Ihave 100 percent stock verizon galaxy nexus locked bootloader not rooted I put the file in the sd card holder renamed it update.zip when Irestart my phone holding volume up in volume down plus power select arecovery then once you get to the android with red triangle ivpress volume up and power nothing happens please help

Two statements -
"seanmacanally got an OTA notification on his rooted Verizon Galaxy Nexus"
"You will need to be completely stock with stock recovery to install it as-is". If the update was received and pulled from a rooted device, why do we need to have a stock phone to install it?? Am confused. :( Anyway, my 'situation' is this -
Unlocked, rooted Verizon Galaxy Nexus, running ICS 4.0.4 that was leaked in Feb-March. Will I receive the OTA update, will I be able to install it without doing any hackery on my part? I don't mind loosing root and having to re-root post update. Data wipe is a headache for me though. Anyone?

Errrr... guys... Why does my Android build number says IMM30B ???? I flashed this some 50-60 days back. (Don't really remember how long ago, but it was long ago). Is this any different than what is rolling out now?