VeeR VR Editor is the best editing app for your 360-degree photos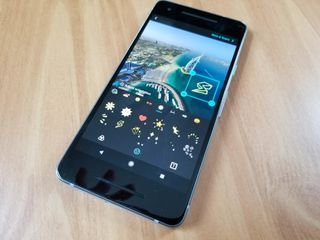 After you've captured the amazing panorama of your vacation spot or an epic shot of a snowball fight in action, you may take a look and decide that you want to make a few adjustments to your 360-degree photos. Whether this means adjusting the orientation of the photo or tweaking the light balance to make sure everything is clear and easy to see, having the right app for the job is integral.
VeeR VR Editor delivers a stellar experience for editing your photos and gives you access to everything you need to get things just right. I've got the details for you here!
Download: VeeR VR Editor(Free)
Why VeeR VR Editor is the best
If you've edited 360-degree videos in the past, then you may already be acquainted with VeeR VR Editor, but it isn't just for videos. You can also take advantage of a robust set of features that will let you tweak your photos as well. While there are a number of other photo editors out there, VeeR VR wins out by virtue of the features it offers and how easy it is to use them.
The features
VeeR VR Editor gives you access to three different sets of features, which you can access via the buttons at the bottom of your screen.
Your first set of features is denoted by button that looks like three interconnected circles. This is where you'll find the tools to adjust what your photo looks like. There are over a dozen filters that you can use to quickly change the tone of your photo without tweaking things individually. There are also the full adjustment options. These include the ability to adjust the contrast, exposure, saturation, warmth, tint, and toning.
The second button looks like an emoji in blue, and under that, you'll find stickers that can be placed on your photo. There are tons of them to choose from, including seasonal stickers, classic emoji, and fun items like glasses or beards. Once you place a sticker on your photo, you're able to pick exactly where you want to place it, whether it should sit at an angle, and best of all, the size of the sticker. This can lead to fun options like putting silly glasses on a friend or covering the sun with a smiling sticker version.
The last button gives you limited text options. While you can add text to your photos and change the color of the text, that's all you can do. There are no options for changing the size or the angle of the text when it is displayed on your photo.
If you've never really edited a photo before, aside from choosing the perfect Instagram photo, then you're going to recognize the filters within VeeR VR. Likewise, picking stickers or adding text is easy and generally just requires a few taps. If you like having more control, then fine-tuning is handled using slider bars. This also means folks new to editing can still play with the adjustments without having to lose their other edits to learn the ins and outs.
VeeR VR Editor makes adjusting your photos easy
While there are a few other options for editing for 360-degree photos, VeeR VR Editor does the best job by a long shot. It gives you access to plenty of features, but never overwhelms you with too much all at once. Saving and sharing your edits is just as easy, which means you'll be able to show your friends the amazing sights you're capturing. It's easily the best app for editing your 360-degree photos.
Get the Android Central Newsletter
Instant access to breaking news, the hottest reviews, great deals and helpful tips.
Jen is a staff writer who spends her time researching the products you didn't know you needed. She's also a fantasy novelist and has a serious Civ VI addiction. You can follow her on Twitter.