Using your phone on the job site: 5 apps for the hard worker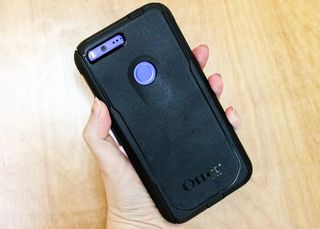 Android appeals to people from all walks of life. Your butcher, the young person at the register at Taco Bell, and all sorts of people you meet every day have an Android phone. That's because a modern phone is totally a multi-tool and there's an Android phone to fit everyone.
There are apps to fit everyone, too. We're going to have a look at five of them that can make your work day easier!
Safesite
Keeping yourself and the rest of the crew safe is the single most important part of everyone's job no matter where they work, but this rings especially true for work like construction, mining, or in a refinery. We all know that things don't give much of a warning when they go wrong, so catching and fixing safety issues is a must. And Safesite is great for doing it.
It's an app for your Android in the field and a program for the computers back in the office. When you're on-site and see anything that needs attention, you can record all the details, complete with photos and incident reports, and share them instantly with the person who can get them fixed. You can also perform safety audits with the built-in checklist feature (OSHA, ISO, VPP, and SHARP-compliant) and the desktop program can build an overview so keeping track of problem areas is easy. The app is free and so is a demo of the desktop service. More information is available at Safesite
Download: Safesite (free demo) (opens in new tab)
Construction Master Pro
Without a doubt, Construction Manager Pro is the best $25 you'll ever spend on an app if you need to measure or calculate anything on a regular basis. The app is a feature for feature clone of Calculated Industries' desktop software and includes both the standard calculator and its Trig calculator.
Eyeballing doesn't cut it a lot of the time. When you're doing anything that needs to follow the "measure twice, cut once" rule you'll find everything you need to calculate simple and complex projects so you save money and do a better job. It's 2017 and writing on a napkin isn't the answer. $25 sounds like a lot for an app, but buying material twice because something didn't get measured correctly can be a lot more.
Download: Construction Manager Pro ($25) (opens in new tab)
Zoho Invoice & Time Tracking
Sometimes the hardest part of the job is writing up the invoice, but it's a necessary evil if you want to get paid. With Zoho's invoice and time tracking app, it not only gets a lot easier to fill out and send an invoice, but they also look professional. And best of all, the invoice and billing service is free for small contractors with 5 employees or less.
Zoho is an online service that can connect to your Google Apps account and provides invoice and billing as well as the ability to get online payments. You fill out the particulars and costs and the app does all the accounting then send the invoice to your customer on the spot. Extras, like the WePay service, add the ability for your customers to pay online and you're notified right away when they do. It's perfect for people who don't want to fool with a card-reader. And no desktop program is required — you can do everything from a phone or tablet.
Download: Zoho Invoice & Time Tracking (free, in-app purchases) (opens in new tab)
PlanGrid
I know from experience that checking blueprints on some job sites can be a royal you know what. Between the dirt, the dust, and the coffee stain rings, they get ratty and can be tough to read, and it never fails that you'll have to unroll them all to find the one you need.
The PlanGrid service is a cheap and easy way to get those prints sent to the cloud instead of the printer, where they're easy for everyone to view or edit. The mobile app is fully functional and the version control system keeps track of revisions so everyone is seeing the right thing, i.e. the same thing.
Download: PlanGrid (free, requires a PlanGrid subscription) (opens in new tab)
Fieldwire
There's a little bit of overlap here because Fieldwire has a really nice built-in plan reader, but the reason it's on our list is because it's a great communication platform for the entire team.
The task manager has built-in scheduling and notifications and can track everything you need to fill out an invoice or write a productivity report. You can add photos and annotate them, create and export pdf files for printing or sending by email to someone outside the team, and the built-in inspection tool makes building a punch list simple. And because the app synchronizes through Google Drive or Dropbox, everyone is on the same page.
The service is completely free for small teams and you can request a demo if you need a license for more users.
Download: Fieldwire (free for small teams) (opens in new tab)
Got a favorite?
Do you have a favorite worksite app? Let us know in the comments below.
Jerry is an amateur woodworker and struggling shade tree mechanic. There's nothing he can't take apart, but many things he can't reassemble. You'll find him writing and speaking his loud opinion on Android Central and occasionally on Twitter.
Electrician's Bible and EWP 2014 are both good apps for any electricians out there.

(inches and feet) is a good simple calculator.
Its basically a digital phone version of the construction calculator they sell for about 40 to 50 bucks in the store. And its free. Works great and smooth.
Get the one by (Use Tech Design). I tried out dozens before i found a simple easy to use one that works with our ancient imperial system and does not have any junk or notifications pop up.

This is really cool. My Dad would appreciate all of the things on this list.

According to https://www.zoho.com/invoice/pricing/ Zoho's free version is only for 1 employee & 5 customers. Not 5 employees.
Android Central Newsletter
Get the best of Android Central in in your inbox, every day!
Thank you for signing up to Android Central. You will receive a verification email shortly.
There was a problem. Please refresh the page and try again.