President Trump preemptively blocks Broadcom's Qualcomm takeover, citing national security concerns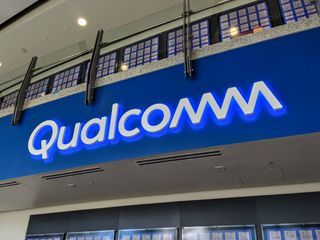 The seemingly never-ending saga of Broadcom's attempted takeover of Qualcomm has all-but-ended, as President Trump today issued an order that the deal will not be allowed to go through under the assertion that it would be a threat to U.S. national security. Broadcom is primarily a Singapore-based company, but operates globally. Qualcomm and Broadcom have been dancing around the details of a potential merger or takeover for several months, but in recent weeks had clearly been nearing a deal as Broadcom finalizes moving its headquarters to the U.S.
There's a ton of required legal-speak in here, but it's very clear that the executive branch is not interested in this type of deal going through in any form, and no representatives of Broadcom are to be allowed to be on the Board of Directors at Qualcomm:
The decision to completely shut down this takeover before it happens comes just a couple of months after Huawei was effectively shut out from selling its latest smartphones, including the Mate 10 Pro, with U.S. carriers under pressure from the U.S. government. Further action has been taken to limit or completely eliminate the use of Huawei and ZTE equipment — both phones and network routers — by any U.S. government agency. Those actions were also taken in the name of "national security" concerns.
It can easily be argued (and I'm happy to make the argument, personally) that the Broadcom takeover of Qualcomm would not improve products or innovation in the wide variety of technologies that they both produce. The takeover could reduce competition and potentially jeopardize some of Qualcomm's large U.S.-based operations, but none of those reasons are being cited as part of this order. Of all the reasons for this deal to be stopped, "national security" seems the least scrupulous.
Android Central Newsletter
Get instant access to breaking news, the hottest reviews, great deals and helpful tips
Andrew was an Executive Editor, U.S. at Android Central between 2012 and 2020.
Kinda funny Trump cites national security concerns yet he ignores intel that says that Russia is going to interfere in our elections again.

I'm sure he's completely ignoring it. *Eye roll*

Assumptions are facts obviously lol

Well, considering the State Department has $130 million to combat Russia from meddling in our elections and hasn't spent a dime of it yet is pretty telling. But maybe that's just fake news. *eye roll*

Relax - All that needs to be done is tell them under the table to "Knock it off".

I don't have anything to add to this conversation, I just really want to roll my eyes *eye roll*

He's just waiting until after he is supreme ruler for life. Then he will spend it.

Except...no collusion. Intel committee this afternoon announced it. Imagine that

The Republicans on the committee

Stack Berry, lol. Nice try bud. There was no collusion. Hillary lost because she was a sh!tty candidate. That's it. Pretty simple. Thanks for playing. Join us next Time.

Believe what you want to believe... whatever works for you.

There is smoke everywhere.. And now Trump lawyers are trying to end the investigation with a deal. They'll find the fire, they always do. Aside from all that, you have to admit he's terrible president. Plagued by one scandal after the next, one gaff after the next, a cabinet member leaves weekly, he's by far the worst president in American history. He's the best, worst.

Most of the smoke is leading to Hillary who should take the fall for creating the collusion with the Russians. Worse President? Tax Cuts, Reduction in Regulations, Economy, Soon to Be wall, Fair Trade. Your Welcome!

I always consult Putin before I cast my vote. What would Vlad do?

Use a nerve agent on citizens of another country and then claim it wasn't me!!!

Yeah those 12 twitter trolls and a few facebook ads really did a lot to swing the election. It wasn't the way the media covered Trump endlessly and gave him billions in free advertising. Or the fact the the opposition party put forth the most disliked candidate in history.

Election interference is the prevention, alteration, or addition of votes. There is zero evidence this happened. Lame facebook ads that targeted both side is not election interference.

That like the cat calling the kettle black, like the US never interfere in elections.

Let the irrational Trump bashing begin .....

Yep. If Obama did this they would praise him

No, this is probably good. I'm not surprised in Republicans' inconsistency though. I thought they didn't want regulation and it was all free market. :)

Well he did very good here with blocking this takeover to keep American IP

The end result is good but the reasoning is suspect. I'll take it.

Nah, there's plenty of rational stuff to bash him over. No point making a big deal over things like this.

Let the irrational Trump praising begin....

What I find more annoying is opening a link from Facebook from AC and it sometimes opening in the AC app and other times opening in the quick FB thing.

Just in time for Intel, who have been rumored to be getting $100B to don't he same thing to Broadcom

Unlike the fringe elements that can't admit Obama or Trump have done some good things, I'm actually quite pleased. It may not be the best way to justify it, but it is still a wise move.

Stupid move with a favourable outcome really.
If it was done for one of the many legit reasons then it'd be a wise move

He's finally done something that I like(WOW!). Keeping qualcomm away from broadcom is good, and my feelings have nothing to do with spying. Remember motorola? Lenovo made them weak, and are probably going to get rid of them, or change the name to Lenovo. Qualcomm can stand on it's own strengths, and doesn't need broadcom diluting it, like Motorola is now.

Even a broken clock is correct twice a day lol.

Just here for usual hateful liberal Trump bashing when they would be applauding and declaring it the greatest thing ever if Obama or Clinton had done the exact same thing. That's called a hypocrite boys and girls, and very typical of "some". 😉

And you'd be wrong. This was a good decision. Not all liberals are of the knee jerk variety

From what I've seen so far many here are in favor of blocking it regardless of the politics. I'm of the opinion if one is too sensitive to hear criticism of the current batch of politicians leave the internet now.

Aww, we found one, Lol. 😂 Thanks for the sage advice duke, but Irrational and ceaseless hatred is not normal criticism, just make sure you never admit it though. Seems as though you're actually too sensitive to see the irrational hatred on the part of some called out. Perhaps you should be the one to leave the internet as you say, so that you don't have to experience the painful truth that obviously offends you.

Lol. Your trying so hard.

Why are you so sensitive?

You looked for a fight, and lost the fight.. You should try harder next time.

Lost the fight by receiving 4 nothing responses. No, try much harder angry liberal who hates anything that doesn't come from the socialist party even when it's right.

I'm glad that he did this! Competition would have been stifled.

Indeed, but I'd feel far better about it if the lack of competition was the reason for blocking it. Citing "national security" is a bad sign.

Agreed. Having a stable position in the market because you are good, is better than being in that position because you are necessary.

His advisors advised him. Trump doesn't know who either companies are.. But indeed good, but against good ol free market Republican ideology..

Republicans (and Democrats) have no ideology. "Free market" is just a talking point. They do whatever their donors ask of them, plain and simple. Broadcom should have donated to the Trump campaign if they wanted this to go through.

As true as that is, Reps love that talking point

Dems love their bs talking points as well. We'll never move on as a country until we stop taking sides and realize both parties are corrupt and both parties represent wall street and corporations and not the people.

You mean like gender pay gap? I agree, we need to stop taking sides and realize we're all humans in this experiment called America, but you have to admit, the left lies far less than the right. The right, or at least the recent right is nothing but conspiracies and lies.. The only left nonsense points I can think of gender pay, can't pick a sex, and "ban machine guns".. Im sure there's a few more, but I can't recall right now.

Lesser of two evil arguments are not persuasive.

Sometimes it comes down to that

..and that's exactly the problem. You can't win on that argument. A lesser of two evils system creates political apathy. Why do 40% of eligible voters not vote? Because there is nothing to vote for. There's no way to vote against war, wall street, big pharma, etc. Give people something to vote for and they will support you.

And I was so hoping for an announcement from Qualcomm about their desire to acquire Intel.

Considering Intel is roughly 2.5x the value of Qualcomm, that'd be pretty tough to do.

Good for Trump, good for Qualcomm, good for America 🇺🇸 and good for the consumers! Mucho winners all the way around!

I usually enjoy this site because it's Trump free. Not any more. I'll go vomit now.

But seriously if this makes you sick to your stomach by that person my goodness mate.

Find someone to hold your hair back while you vomit, little snowflake.

Thanks for sharing. I'm always interested in ur vommitting schedule

Something I actually support Trump doing good for him

Freaking hilarious.... The stupidity lol

I don't understand the disdain for the "national security" reason.. Maybe they know something we don't?

In fact, a quick read shows that Trump and Obama have have both blocked semiconductor deals from foreign nations. Maybe that's just a trend

I suspect that "national security" allows the President to make unilateral decisions more easily. Trump enacted his steel and aluminum tariffs citing "national security", for example. With the tariffs, I would guess Trump really wanted to do it, and asked his advisers for a way he could. In the Qualcomm case, I suspect someone just told him to do it and he did. It seems very unlikely he knows anything about Qualcomm or Broadcomm or why a merger would be bad.

CFIUS was called to meet on this. Huawei has deep ties to the Chinese Government whom could compel Huawei to build in a way for the Chinese to spy through widespread use of their network gear, ergo, the use of the "national security" label in their decision. I applaud this move. Yes we spy on the Chinese, but AFAIK, we don't need their Dime store technology, but you bet they steal our IP and use it all the time.

This is a bit like how Trump was planning to block the sale of Time Warner's media division (Warner Bros, HBO, etc) to AT&T because he wanted CNN (who have been openly critical of Trump) to be divested. The result is good but do the ends justify the means?

I hate to give Mr Trump credit for anything but I'm glad he intervened. He did a good thing. I guess even a blind sow finds an acorn once in a while.

You don't have to give him credit to agree with the outcome. This won't be the first or last time he stumbles onto the correct policy.

"It can easily be argued (and I'm happy to make the argument, personally) that the Broadcom takeover of Qualcomm would not improve products or innovation in the wide variety of technologies that they both produce." Why would combining the expertise and patents held by two separate companies not improve products or innovation? Did Google buying WordLens not improve Google Translate or Google assistant? I am sure there are hundreds of other takeovers that have improved android over the years, why would this takeover not improve chip development?

Funny that anyone thinks Trump knew who either of these companies were lol.. His advisers advised this one, as most policies.

Exactly JustMindBlowing that - he - alone is responsible. That concept may be a stretch for some people to understand - even news agencies...

Like most Presidents get advised? I'm pretty sure that's why they are called advisers. Obama talked to Bush Jr, Carter, etc. to get advice. He also listened to his Cheif of Staff, Net Sec. Adviser, etc. See where I'm going with this?

You found your way to reality, welcome

Blocking a Chinese talkover of Qualcomm was the correct decision. If American wants to retain silicon valley, then the Mobile industry will aggressively be incentivized to blanket America with 5G LTE coverage. Industry like autonomous vehicles need it. 5G LTE will also disrupt high speed internet service to rural communities: it is the cheap solution to cable in rural communities. Do I buy the espionage threat of a Chinese ownership of the hardware that creates mobile networks?Not really. All global powers have the same hacking ability. No citizen has any online or telecommunications privacy.

Ah, but that takes time, manpower, and money....build in a backdoor and 3/4ths of that is unnecessary.

He did the right thing for the wrong reason.

This is all about Huawei ( read China) not about Qualcomm and Broadcom. If Broadcom slows Qualcomm's pace of development in 5G tech Huawei (read China) may end up taking the global lead in 5G technology. So what appears to most as a (good) move to keep a US tech company nimble and competitive at doing what it does best. It's the scenario of Huawei (read Chinese) possibly becoming the dominant player in 5G is what gives it the National Security angle. My humble 2 cents!

This is unethical. There is differing opinions on how monopolies should be regulated but that's the job of the FTC. There is no national security concern here. I read a book called Against Intellectual Monopoly and it has changed many of my views on the matter.

Clearly, Trump did this after consulting with the Kremlin. He asked Vlad if the merger should go through. Vlad said, "Nyet." Nyet it is. Russian collusion confirmed. CNN and MSNBC have their marching orders for the next year. Tin foil hat time is back on!

Tin foil hats huh? Riiiight.... Keep chasing Hillary dragons. Cohen, Rex both gone, George P is ratting him out about setting up Putin meetings prior to election.. And that's just the beginning of March, we still have a couple weeks left. Can't wait until April to see what shitshow presents itself.

And then what? We get Pence, who is a religious fundamentalist and worse than Trump when it comes to policy. I don't call that a win. Democrats are focusing on excuses (Russia) instead of looking themselves in the mirror. They hate the fact that Trump ripped the mask off of our corrupt system and they would rather have an "honorable gentleman" like Pence dealing out the oppressive policies instead of fighting against them.

Didn't know more money in my pocket, and more jobs for blacks and Hispanics was oppressive. But I guess I need to rethink those good ole days of Obama phones, and food stamps, and shovel ready jobs. What is it that Trump has done that is so oppressive?

Few points because we all clearly see you are in complete denial of reality. You don't have more money in your pocket. You have a very small, high interest loan you didn't ask for. 75-100 extra a month is peanuts by comparison. And not many actually received these glorious bonuses, and if they did, they were taxed heavily. Jobs for all humans in this country was was already on the rise for the past 7 years. Trump did nothing to help or hurt that. Deregulation has zero correlation to job growth. There is no such thing as an "Obama Phone".. It is a phone program for poor people funded by telecom fees started by the Reagan administration. Your other points are just nonsense not worth responding to.. Food stamps? Really? Grow up dude.

I never said anything about a win. We're all losing together.. And Dems aren't focused on the Russia investigation at all, CNN is. They're going back to basics and going after local governments and trying to end gerrymandering in heavily gerrymanderd districts, this was Karl Rove's masterpiece to save his party after Bush destroyed it. It's called Project Redmap - Google it.

Saying the Dems aren't focused on Russia at all is laughable. You clearly support the party and every other comment you made on this thread is about Russia. Sure gerrymandering is a problem and there might be some traction there at a local level but that doesn't change the fact that the Democratic party are still a bunch of neoliberals who stand for nothing except what their donors want. And that they can't get behind policy positions that the majority of the country is for. Their strategy right now is Trump is bad, we are not Trump. But what are they for?! Single payer, nope. Ending the wars, nope, A living wage, nope. Ending student debt, nope. You will never hear any of those policy positions coming out of the DNC.

You have no idea what you're talking about. You're just regurgitating nonsense. I thought for just a minute you might have been a logical person. So close

You sound just like an establishment democrat lol. When I bring up actual policy positions you say it's nonsense. Well the polling suggests otherwise. Those are the things they should actually be concentrating on, Russia-gate is the nonsense.

You're describing socialism.. Dive into each subject separately you brought up and see how each works. It's not a political movement that will cause this, it's a cultural one, that will then trigger the political movement. People freaked out about buying health insurance, you don't think they'll freak out about paying 50%+ income tax to cover such exuberant social benefits? Plus many socialist countries partially fund their obligations through sovereign wealth funds. We could do the same with our massive oil and gas reserves, but we don't. The underlying problem is capitalism doesn't work with every industry. Healthcare and education are two most notable.

Found the neoliberal. The cultural movement has been happening for decades. The political establishment stifles it every chance they get. Like I said, those are policies that the majority already agree with. In a democracy those ideas are supposed to prevail. Why have they not? The answer is money. When the system is built on legalized bribery and corruption the politicians will represent those that are paying them (donors) and not the people. And no one said anything about 50% plus more income tax for regular people. That's a typical dem establishment talking point. We never have money when it comes to things for the people but there is always money for war and wall street bailouts. The money will come from making the rich and corporations pay their fair share, cutting the military budget, and ending corporate welfare, among other things.

You should do more research, seriously. And you're arguing with the wrong person. Start with the Petrodollar and see what gives our money its value before you get all ideological on me.

Lol, you crazy left wingers with your cute conspiracy theories. There was ZERO collusion. How many times do you loons have to run into that brick wall to get the message? Word on the street is cankles campaign colluded with the Russians over the dossier. See? this goes both ways. If Mueller had any dirt on the POTUS, it would have come out already. Funny thing is, Mueller was the head of the FBI during the whole uranium one deal. Collusion on Trump's part? Get educated you rube.

It's not a conspiracy, it's on ongoing investigation with 9 indictments so far. Wake up. But in your same nonsensical dribble, you bring up an actual conspiracy. Uranium One... Lol, and tell me about the hollow earth next? Or the flat earth? Is is it both flat and hollow like Obama was soft and akin to Hitler, everything is everything, right.??? Lol, you guys will never live this down. We won't let you
Android Central Newsletter
Get instant access to breaking news, the hottest reviews, great deals and helpful tips
Thank you for signing up to Android Central. You will receive a verification email shortly.
There was a problem. Please refresh the page and try again.