Why YouTube Shorts is in the 'best position' to successfully compete with TikTok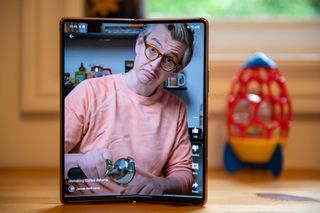 (Image credit: Daniel Bader / Android Central)
Google's YouTube Shorts is probably in the "best position to be as successful as a competitor" to TikTok, experts say. They add that while short-form video is still in its nascent stages and it seems that TikTok is in the lead, a time will come where the market matures and there will be "ample room for two major players."
YouTube introduced Shorts in March to more countries as a new feature within YouTube. The platform initially launched in India in the fall of 2020, where TikTok is banned. Shorts is featured via a tab on the YouTube mobile app, which can be accessed on some of the best Android devices.
Similar to TikTok, Shorts showcases an endless stream of videos that are less than a minute long. According to Bloomberg, Shorts has been kept inside its main service but plans to release custom features that will make it easier for users to edit and post videos.
Ramona Pringle, a tech expert and associate professor at Toronto's Ryerson University, said in an interview that because YouTube already has figured out video content, the transition to include short-form video will be natural.
"I think out of all the platforms that are out there, (YouTube Shorts) is probably in the best position to be successful as a competitor to TikTok," she said. "YouTube doesn't need to be TikTok because YouTube is YouTube, and it's not like Facebook trying to figure out how to stay fresh."
Like Pringle, Matt Navarra, a social media consultant based in the U.K., said in an interview that Shorts is a logical extension and evolution of YouTube given the rise of TikTok. But unlike TikTok, Shorts has a few features that it can take advantage of.
"It has the benefit that it's starting out from a position of having an extensive library of content, which TikTok didn't have the luxury of initially," he said. "It also has greater scope for people to be able to remix and (do) duets and create stuff from scratch, as well as from existing materials. YouTube's experience in terms of licensing and access to partnerships with the music industry will also help."
Instagram Reels' failure sets Shorts up for success
In August 2020, Facebook's Instagram launched Reels in an effort to keep people off TikTok during a time that TikTok was facing scrutiny in the U.S. Former President Donald Trump's administration was considering a ban on TikTok and "other Chinese social media apps" that were considered to be "untrusted" and a threat to national security.
Like TikTok, Reels lets people create short-form videos, and at the time of its launch, TikTok accused the platform of copying its format and that it was causing hurdles in its path to success.
Instagram's product director Robby Stein told The Verge at the time that TikTok deserves "a ton of credit for popularizing formats in this space," but that "no two products are exactly alike, and ours are not either."
Navarra, however, noted that Reels struggles the most because of its associations with Facebook, "which people have tons of strong feelings about."
"I think Instagram is a quite bloated app. And there's a lot going on in the app in terms of different formats with IGTV, Reels, the feed, Stories, shopping, and everything else that's there. There's quite a lot going on, and it's sometimes hard to kind of get discovered," he said.
Carmi Levy, a technology analyst, said in an interview that while Reels was designed to give Facebook a viable shot at recapturing the attention of "younger, hipper TikTokkers, it has failed to gain any significant amount of traction."
Levy said that the "stage is set" for Shorts to be more aggressive in "digging a stronger foundation for its short-form video strategy than Facebook has managed to date." He also said, "the relative fizzle of Reels leaves more room for Shorts to go head-to-head with TikTok."
Changes are coming to video on Instagram 📺

At Instagram we're always trying to build new features that help you get the most out of your experience. Right now we're focused on four key areas: Creators, Video, Shopping and Messaging. pic.twitter.com/ezFp4hfDpfChanges are coming to video on Instagram 📺

At Instagram we're always trying to build new features that help you get the most out of your experience. Right now we're focused on four key areas: Creators, Video, Shopping and Messaging. pic.twitter.com/ezFp4hfDpf— Adam Mosseri (@mosseri) June 30, 2021June 30, 2021
In June, Instagram's head Adam Mosseri posted a video detailing Instagram's future, which will focus on building up its video strengths and helping creators monetize their video, which is increasingly important to the service's future. "We're... going to be experimenting with how to embrace video more broadly — fullscreen, immersive, entertaining, mobile-first video," he said in the post, acknowledging that TikTok has changed how people consume video on their phones, and Instagram, like YouTube, has no choice but to follow suit.
Shorts shows early positive growth in TikTok banned countries
Navarra said that Shorts is also likely to do exceptionally well in countries where apps like TikTok have been banned, like in India. The country issued the ban in June 2020, along with several other China-based apps. India's Ministry of Electronics and Information said at the time that the apps were "engaged in activities, which is prejudicial to sovereignty and integrity in India, defence of India, security of state and public order."
But where TikTok is banned and Shorts succeeds, Navarra added that anything can happen, and similar restrictions could adversely affect Shorts as well if it ever happened.
"It's too early to say whether YouTube will overtake and be a bigger and better thing than TikTok is. I think TikTok will continue to be the dominant short-form video platform," Navarra said.
Levy agreed with Navarra in an interview that early numbers in India showed the growing popularity of Shorts in levels of engagement and net growth in both creators and consumers.
He said that many content creators, in particular, reported experiencing significantly faster audience and follower growth on Shorts than they did on TikTok, and as a result, those creators have decided to move their entire production over to Shorts.
Despite the impending success Shorts will likely have, TikTok still takes the market share on popularity and the number of users. According to stats from App Annie Intelligence, in 2020, TikTok overtook Facebook, Instagram, and WhatsApp in the average number of hours spent.
What sets Shorts apart from TikTok is the "resolve of its parent company, Alphabet," which owns Google, Levy says.
Google recently announced it's committing at least $100 million to entice influencers and creators to create and share their content on Shorts. And while TikTok also has offered creators financial incentives to create content for the platform, Levy says that Google has "deep enough pockets that it can spend indefinitely if that's what it takes to gain an advantage."
Navarra added that in many cases, it might even be easier for a creator to switch over to Shorts if they already have YouTube because it's a "platform they've already used or they could do it in conjunction with their long-form content."
YouTube's algorithm is vastly different than TikTok's
Shorts' challenge will also be matching up to TikTok's algorithm, Levy says. TikTok has, what he calls the "secret sauce," in figuring out meteoric growth to date, and that lies in its recommendation engine.
And while it is powered by artificial intelligence and machine learning, similar to what YouTube has, TikTok's version represents "the secret, core technology that sets it apart from all others," he says. Unlike YouTube's algorithm, TikTok's algorithm has been optimized since day one for short-form videos, Levy noted.
"YouTube's split legacy means much of its infrastructure - including its recommendation capabilities - may not be fully aligned with the needs and wants of the short-form video audience," he said, despite YouTube's claims of a more catered algorithm.
Pringle noted it isn't necessarily a good thing to have an extremely deep and catered algorithm.
"If you only watch coffee videos and you're only (getting) coffee videos, how do you even know that anything is out there in the ecosystem? Because on some other platform, you saw someone share something that you thought was funny or sensational. So you want to check that out, and all of a sudden the bubble of things that you encounter grows," she said.
And while YouTube's legacy algorithmic system will help with presenting the right type of content for a user, "not everybody is locked in all of the time," nor does it help new users, Navarra said.
"Also, TikTok's algorithm is famous for very quickly, like incredibly quickly, learning new users' preferences and interests, likes and habits from them watching a very small number of videos," he said. "So I don't know there's much competitive advantage for YouTube with its existing algorithm."
Shorts or TikTok? You can have them both
Similar to having a Twitter and a Facebook account, Pringle said that it's not about having one over another and that many users will likely have both.
"It's not uncommon that people would go to both platforms," she said. "YouTube will never be TikTok because YouTube is more than TikTok. It has longer-form content, and you would go to TikTok, I think in some ways, the same way that an average Twitter user would go to Twitter even if they had Facebook."
Levy said that because the short-form video market is still in its "nascent stages, and represents a market still figuring out what it wants to be when it grows up," it's normal to have more than one player trying to rush into the space.
"By the time the market matures a bit, expect it to look radically different, with features, capabilities, and even cultures we can't even predict by assessing today's market," he said. "By then, the playground will be even larger as new revenue models become entrenched, which further cements the likelihood that there will be ample room for two major players, if not more."
Sign up for Black Friday email alerts!
Get the hottest deals available in your inbox plus news, reviews, opinion, analysis and more from the Android Central team.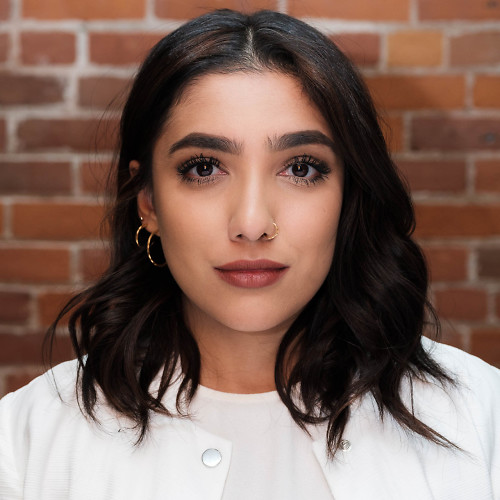 Shruti Shekar is Android Central's managing editor. She was born in India, brought up in Singapore, but now lives in Toronto and couldn't be happier. She started her journalism career as a political reporter in Ottawa, Canada's capital, and then made her foray into tech journalism at MobileSyrup and most recently at Yahoo Finance Canada. When work isn't on her mind, she loves working out, reading thrillers, watching the Raptors, and planning what she's going to eat the next day.