Telus has been crowned as the fastest wireless carrier in Canada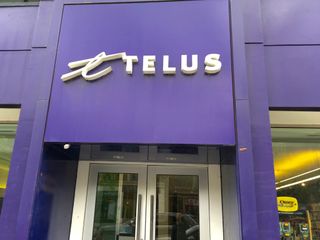 Every year since 2013, the fine folks at PC Mag traverse their way throughout all of Canada to determine which wireless carrier in the country is truly the fastest. For 2018, it was determined that Telus is the fastest carrier for the second year in a row.
To conduct its test of Bell, Rogers, and Telus, PC Mag tested the service of all three providers in 36 cities across Canada's 10 provinces. While doing so, Telus reached a max download speed of 742Mbps while Bell got even higher at 780Mbps. Rogers' max speed of 356Mbps isn't slow by any means, but compared to Telus and Bell, definitely pales in comparison.
When it comes to average download speeds, Telus pulled ahead once more with 174Mbps compared to 159Mbps and 104Mbps for Bell and Rogers, respectively.
To not much surprise, PC Mag reports that it saw a "real urban-rural divide" when conducting these tests.
What do you think about these results? If you're a Telus customer, have you been pleased with your data speeds?
Joe Maring was a Senior Editor for Android Central between 2017 and 2021. You can reach him on Twitter at @JoeMaring1.
I feel like the Canadian mobile space is ran with a mob mentality! We need more options!

I know! That's why when rumors of Verizon coming to Canada a few yrs agowould have been great for competition against the big three. I remember how they were fighting it not to have Verizon come. Of course Canada's population is small potatoes for them so it wasn't even worth it coming.

When the population of California is more than all of Canada it is not a need for the United States carrier's to fight for.

Verizon can't come to Canada... Foreign telcos aren't welcome by the CRTC...

Don't forget that are also the most expensive option. And I will add that the difference in speed is not noticable.

Yawn, Bell and Telus share the SAME network.... So the truth is they are the same. Maybe Bell is faster in major cities.

I think Koodo is owned by Telus. Is it also then the same network? I would seem to be "Of course", but I switched from Freedom to Telus and, though generally I'm happier, in my own Toronto neighborhood, there is no question the signal is weaker since switching. I also have a dual sim phone. It has 2 Koodo chips in it. Some days, one chip shows 1 bar while the other has 4 and vice versa and everything in between. It's a little baffling.
Android Central Newsletter
Get the best of Android Central in in your inbox, every day!
Thank you for signing up to Android Central. You will receive a verification email shortly.
There was a problem. Please refresh the page and try again.