Talk Mobile Security and Enterprise recap + Take our survey for a chance to win $100 at Best Buy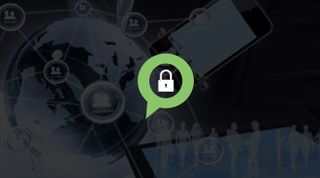 Presented by Blackberry
Talk Mobile Security
Talk Mobile Security and Enterprise WeekThe best things you said
With everything that we do on our mobile devices, security is becoming more important than ever. Even more so when we mix professional business onto those same devices. How do you keep it secure? How do you balance work and personal on the same device? That was Talk Mobile Security and Enterprise week, so let's dive right in to it.
Security Week
Articles navigation
Security and Enterprise Week Recap
Our mobile devices are more than just portals to the internet. They carry important information on our daily lives, our business, and, yes, they are portals to the internet - the internet that we've built with our histories and logins. Talk Mobile Security and Enterprise week was all about keeping these devices secure, getting work done on them, and making sure that work doesn't overwhelm the personal, and personal doesn't overwhelm the work.
When we conceived of Talk Mobile, our hope was that we could instigate a broader set of discussions about what these mobile devices really do and mean. And though we expected Security and Enterprise to be a dry week as far as the discussion was concerned, you all really stepped up and made the conversation happen. So we've picked out the best comments and highlighted them below.
Talk Mobile 2013 Security and Enterprise Survey: win a $100 Best Buy gift card!
As in week's past, we've put together a little survey to round up a bit of data about your thoughts and behaviors when it comes to mobile. And because we like to provide some incentive to gather that quantifiable data (we have no shame), we'll enter you for a chance to win a $100 Best Buy gift card merely by filling out the survey. Sound good? Alright, click here for the survey!
Talk Mobile 2013 Week Five: Mobile Security and Enterprise
Day 1: Lockdown: How secure is your smartphone?
Day 2: When mobile and enterprise collide
Day 3: The death of privacy: The internet is always watching, and it never forgets
Day 4: All work and no play makes my smartphone something something...
Day 5: The future of authentication: Biometrics, multi-factor, and co-dependency
Day One Winning Comment!
Day Two Winning Comment!
Day Three Winning Comment!
Day Four Winning Comment!
Day Five Winning Comment!
Security is becoming more and more important with each passing month. Hardly a week goes by where we don't hear about another compromised database or lost device bearing sensitive information. With more and more of our data on our mobile devices and online, being vigilant with our security measures is simply a necessary step. To not be so is to court disaster.
Mobile has also taken enterprise by storm. It's no longer a world of just BlackBerry smartphones for the executives and road warriors - no, everybody can do mobile business now. The IT infrastructure has evolved to support a wider ranger of devices from a veritable cornucopia of sources, including the employee's own pocket. Of course, having work on your own personal smartphone can have its own pitfalls, not the least of which is that you're bringing work home with you in your pocket.
With week five wrapped up, it's time to move on to week six, where the discussion is going to center on the cloud. What is "the cloud"? What are we supposed to use it for and how? Are there dark sides under the silver lining? And will you need an umbrella? There are clouds on the horizon, and now is the time to talk about them.
As always, now it's your turn. We want to know what you thought Talk Mobile Security and Enterprise week? Tell us what you loved, what you hated, what you want to see more of, less of, and changed. Whatever you want - we're listening, because the floor is yours.
Be an expert in 5 minutes
Get the latest news from Android Central, your trusted companion in the world of Android