T-Mobile outage? Here's what you need to do!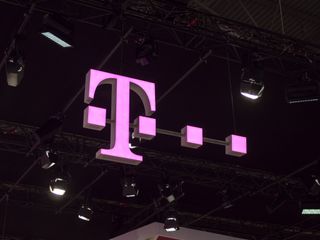 (Image credit: Android Central)
T-Mobile has one of the fastest-growing mobile networks in America, and while coverage and technology are improving all the time, outages can still occur. Outages can stem from something as simple as a DNS problem routing web traffic, to a setting on your phone that needs updated, or even an actual failure at a local tower. If you're experiencing issues connecting to the T-Mobile network, here's a step-by-step guide of how you can figure out what's causing the issue.
Check your device settings first
If you're having trouble with your T-Mobile device and are thinking of calling technical support, you could save yourself some time by ensuring that it isn't a setting on your phone that's causing the connectivity issues.
T-Mobile has a support page for troubleshooting signal issues (opens in new tab) and it's a good place to start. Here are the first things you should try:
Be sure to check your device settings to make sure airplane mode is off and data roaming is turned on. In network settings, the Network mode should be set to auto.
Make sure that cellular data is enabled.
Try turning off your device, wait a few minutes, and then turn your device on again.
Ensure that your SIM card is properly installed and hasn't come loose.
Reset your network settings and check for an update.
It's easy to blame a wireless carrier when things go wrong, but sometimes we do it to ourselves. It can be pretty easy to accidentally switch into airplane mode without noticing it. It's better for everyone if you can fix the issue with a little tinkering.
Don't forget about Wi-Fi calling
If you're unable to get your a call to go through or just need the internet as soon as possible, don't forget that Wi-Fi can be a great stopgap to keep you connected until the network comes back online. You may need to enable Wi-Fi calling in your phone's settings, but you should be able to make and receive calls even when your 4G or 5G connection isn't working.
Wi-Fi calling will help you when you're just in a bad network coverage area, or there's a local issue with a specific tower your phone's trying to connect to. But if there's a complete network outage, then even Wi-Fi calling won't be able to help you.
Are you in a new place? Check the T-Mobile coverage map
T-Mobile has a pretty large and reliable nationwide network that's been steadily expanding over the past few years, but there are still a few gaps in coverage and not all areas are completely serviced with data. If you're traveling through a part of the country you've never been to before and are experiencing slower data speeds than usual you'll want to check T-Mobile's coverage map (opens in new tab) and make sure that you're supposed to get data in that place.
You can browse around the map and zoom in to see the specific coverage provided in your area, or search by address, city, or zip code.
Look at T-Mobile's network outage report
If you're well within T-Mobile's coverage and still experiencing issues, there might be an outage in your area. Downdetector is a reliable site that tracks outages reported across the country for all major carriers.
At a glance, you'll be able to see if there have been any outages reported anywhere in the country over time, along with a heat map showing areas that are currently experiencing issues. It's a handy site worth bookmarking if you're a T-Mobile customer. Also, If you're experiencing an outage make sure to click the "I have a problem with T-Mobile" button and report it!
Still need help with T-Mobile?
So you've checked to make sure your phone's settings are set right, you've confirmed you're well within T-Mobile 4G coverage, and there's no reported outage in your area — and yet you're still struggling with network issues.
It's time to call T-Mobile technical support. They can be reached by dialing 611 from a T-Mobile phone, or toll-free at 1-877-746-0909. Agents are available 24/7 and will help you further troubleshoot any issues with your service.
Android Central Newsletter
Get instant access to breaking news, the hottest reviews, great deals and helpful tips
When Samuel is not writing about networking or 5G at Android Central, he spends most of his time researching computer components and obsessing over what CPU goes into the ultimate Windows 98 computer. It's the Pentium 3.
I have been with T-Mobile since 1988 , when they were Voicestream, Omni point, but never had the worst service since the last couple of months. I must be the most customer service caller. Everytime I call they have ally information incorrect. T Mobile is the worst I have over 25 family members join because of me now we all have to look for a new carrier . Tired of the drop call,no network, call going to voice mail when the phone in my hand. So unhappy

Yeah, you are right. T-Mobile is currently only two-thirds as good as Verizon and AT&T, so it's going to have connection problems a lot more. I hope it is better than Band 71 is nationwide.

This post makes me laugh because Sprint gets all the negative press, and it just goes to show you, they all have issues. Alllll

TMO and Sprint are in a whole different league.

There was an identical "help article" yesterday. That one was for Verizon.
Is somebody actually getting paid to write this garbage? Quick question:
You phone loses its internet connection.
And your advice is to go to one of at least three websites you listed. To check..... Do I really have to write anything else? Who approves this crap.

The difference, Dark, is that T-Mobile is addressing their issues. Sprint isn't, and still years later covers only a tiny part of the US.

I been with Tmobile for about 15 years. Only experience a major outage 2 times. The past few years coverage has had great.

You do nothing, They say "Oh were sorry Sir", and they do nothing

Out in PA.....smh I cnt even use wifi calling

Yeah, the network is down and Wi-Fi calling is not working. And yes, the feature is turned on in the dialer app.

Yeah because we all know reliable coverage maps are.

Funny thing is, yesterday's outage was for phone and text. Data worked fine the entire day. But calls did not route. Even over WiFi. But I could make a duo call, no problem.
Android Central Newsletter
Get instant access to breaking news, the hottest reviews, great deals and helpful tips
Thank you for signing up to Android Central. You will receive a verification email shortly.
There was a problem. Please refresh the page and try again.