T-Mobile offers unlimited HD streaming and LTE tethering, but at a cost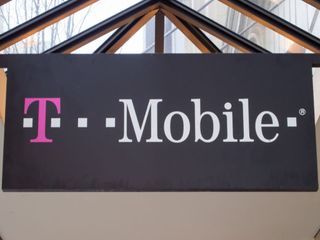 Earlier this month, T-Mobile announced that it would be eliminating data buckets by moving to a T-Mobile One (opens in new tab) plan that offers unlimited data, text, and calls starting at $70 per month for the first line, $50 for the second line, and $20 for the third up to eight lines.
The plan also offered unlimited video streaming as long as it's in SD, and Wi-Fi hotspot support at 2G speeds. The latter part has been a point of contention for customers, and T-Mobile is now making amends by quadrupling tethering speeds to 3G (512kbps). The carrier is also launching the T-Mobile One Plus plan for an additional $25 per line per month, offering unlimited video streaming in HD along with unlimited LTE tethering.
With T-Mobile One Plus, you get "unlimited high-speed 4G LTE mobile hotspot data", which gives you LTE speeds when using your phone as a Wi-Fi hotspot. That said, should you use up more than 26GB of data while tethering and are connected to a congested tower, T-Mobile will prioritize other users. T-Mobile One Plus subscribers also have the ability to stream unlimited HD content on T-Mobile's network, and get double the data speeds (up to 256kbps) when roaming internationally in over 140 countries.
If you're not interested in using your data plan to connect to other devices, T-Mobile is breaking out the HD streaming option as an add-on. The carrier is offering one-day passes that allow you to stream unlimited HD content for $3 per day.
T-Mobile One Plus plans will be available from September 1, and the HD passes will be rolling out in October. While the new plans are beneficial to those that consume a lot of data, the pricing will adversely affect customers with limited data requirements. Existing customers will be able to retain their current plans, but those taking a new line after September 1 will have to opt for the pricier T-Mobile One or One Plus plans.
Android Central Newsletter
Get instant access to breaking news, the hottest reviews, great deals and helpful tips
Harish Jonnalagadda is a Senior Editor overseeing Asia at Android Central. He leads the site's coverage of Chinese phone brands, contributing to reviews, features, and buying guides. He also writes about storage servers, audio products, and the semiconductor industry. Contact him on Twitter at @chunkynerd.
Think I'll stick with my current unlimited with only 7 GB of Hotspot data that never seems to move.

I noticed that myself. I was using my Hotspot to do my FFB drafts yesterday, and I still haven't used anywhere near 1 GB of data.

same plan here 2 lines for $100 (unlimited everything + 7gb hotspot per line)

Charging any differently based on type of content is wrong. This doesn't help at all.

But, they are the "uncariier"!!! :)

lol that's never been true. But if they want to be different from the rest of the carriers, being the first to stomp the guts out of net neutrality principles is not the preferred method of differentiation. Let's try doing something in favor of the customers.

They're not doing anything against Net Neutrality but I think that subject has been beaten to death.

You have no idea what Net Neutrality is, right? Normally wouldn't call someone out, but you're stating that the violation isn't real as if that were factual, when the principles of Net Neutrality clearly prohibit different treatment of data, whether it be via active decisions regarding connection quality/speed or on pricing, etc. Binge On violates it, so does the music whatever, so does the different pricing for different qualities of feed on either product and so does different treatment of data consumed via a tethered device vs the original mobile device itself.

The new Plus plan is clearly in favor of customers hence them adding it due to negative feedback. It's a better deal than the previous Unlimited option. And the tiered plans aren't going away. Clearly the consumers like it and for good reason.

I am really not liking the direction that both T-Mobile and Sprint are going with these new plans.

I do agree with you, but at the end of the day T-Mobile should have never came out with their BingeOn product with. That there was a recipe for dissater between streaming service providers and T-Mobile. It uses a lot of data that probably slowed T-Mobile network down, so this is why they are now doing what they are doing. Same with Sprint. When you advertise unlimited it is what your customers expect.

I just think it is interesting T-Mobile got all these content providers onboard when it was a free opt out service. Then, once all the big players were on-board, they decided to change it to a paid opt out service. I wonder how many companies, including Google's Youtube, are having second thoughts about partnering up with them?

I think it was an opportunity for Google and others to advertise, to get people to buy their services

It was unlimited. It never advertised LTE speeds as unlimited if that's what your're saying

Serious question: if I use a OnePlus phone, do I get a discount on their One Plus plan?

Serious answer: you actually get their One Plus plan for free!

for free after you spend $95 a month then...

I have an very old Sprint Plan on one line that still offers unlimited data, no tethering, no throttling. I can add a secondary line for $30 a month and a 3rd and 4th for only $20 . Of course I would need to pay for new devices over 12-24 months or lease them or pay upfront. Sprints Network has improved in Houston. The newer unlimited plans have many restrictions. No thanks. Anyone remember the $30 SERO plans on Sprint ? :)

What's the restrictions with the new plans? I had old plan for 8 years but I recently got my own account because I was under somebody else name... And now my unlimited is 60 instead of 75 a month

Which plan are you on? The Sprint rep I talked to last month said the $70 "Best Buy One" plan was the cheapest unthrottled plan they have. It's unlimited data with 3 GB hotspot. Posted via the Android Central App

Isn't there a point with the new plans, that you get slowed down? Introducing the Sprint Unlimited Freedom plan
No one beats our price for unlimited data among national carriers.
•1 line of unlimited data, talk and text for just $60/mo.
•2 lines for only $100/mo.; lines 3-10 are $30/mo./line.
•Unlimited mobile-optimized streaming videos, gaming and music, and unlimited 4G LTE data for most everything else.
Unlimited Freedom Premium: premium-resolution streaming for only $20/line/mo. more.•
•Limited-time offer: Act now and get Unlimited Freedom Premium for FREE through 10/31/16.
•5 GB of 4G LTE Mobile Hotspot, VPN and P2P access with unlimited data at up to 2G speeds thereafter. Where it costs MORE than the MY WAY Unlimited i the Freedom Premium is $20 a line. They give this to you free to 10/31/16 so that is September and October 2016. The last bullet, I don't get hotspot on my plan, but then again, 2G speeds is not acceptable for me!

had, a long time ago pre-wimax/4G.

My unlimited line has been giving me issues with tethering for the last several days. I wonder if this has something to do with it. Maybe they want more money from me.

Well, at least this is back in line with the pricing for their current unlimited Simple Choice plan. The way they initially presented it, a T-Mobile One plan with everything I get now would've been $115/mo, which is a pretty significant hike over the $90 I pay now. If I tethered more than I do, the extra five bucks for a One Plus account may even be worth changing plans, since I only get 7GB if tethering now. That said, I'm still not happy with the idea of Binge On becoming even more baked in to their plans.

As long as I can keep my limited 10GB per month plan I don't care what they do. If they ever try to shoehorn me into their new "Not really unlimited One" plan I am done.

Does unlimited streaming HD fall into the 26GB bucket? Ie, if I use this for streaming TV, do I get de-prioritized after 26GB of HD video data?

Yes. All data use, even unlimited is subject to deprioritization after 26 gigs.

Yes even Binge-on data has always counted towards your total network usage, which you can see in your account if you login on the web, it's labeled total network usage , that is what has always counted with respect to being de-prioritized even for existing unlimited plans.

Thanks guys, good to know.

If they're not careful, the un-carrier will become un-popular!

Good luck trying to get a good deal the the others.....

Why are people complaining about this? Verizon or AT&T would never offer anything like this. Hell Verizon seems to be hell bent in getting rid of unlimited data. And unlimited 3G bests the hell out of unlimited 2G.

Because T-Mobile has built its reputation on going away from the nickel-and-diming ways of other carriers. It's also more expensive for a lot of people. This is a step backward.

Not when the older plans still stay and you can keep the plan you have. It's another option that will be determined successful or not as people vote with their wallets. And TMo will adjust accordingly. No one is being forced on or off of anything. This is why we can't have nice things and got railed for rears by the carriers. Nothing is ever good enough.

I don't like the idea of just one plan.

Now this is more like it, no add-on packs, just a basic level and a premium level, that works.

Uncarrier my @ss. I'll stick to my limited plan thank you very much

Verizon is still the best overall carrier. Yeah, the plans are pricey but at least you aren't throttled like these other carriers. T-Mobile has no clue. Why is hd worth another $25? Ripoff.

They have to make up for all those T-Mo tuesdays lol

You are throttled. The upper tier plans even offer mafia type insurance for $5 a month so you don't just get cut off. Verizon'r coverage is great if you live in the stix and need it otherwise, the other three are just fine. I have coverage with T-Mobile I never had with VZW. HD? how much would you charge? I assume you have all the data to make that choice that they do....

Verizon doesn't throttle. That is the cutest thing I've read all day buried in all its naivety.

I will stick with my $20 unlimited data plan which is now limited to 26 GB for high speed usage but oh well. we should of known better. at the of the day, T-Mobile is a for profit business and they got shareholders to respond to

The word "unlimited" again

Information in the article states "With T-Mobile One Plus, you get "unlimited high-speed 4G LTE mobile hotspot data", which gives you LTE speeds when using your phone as a Wi-Fi hotspot. " This is WRONG. The hotspot speed, according to TMobile (https://explore.t-mobile.com/t-mobile-one?icid=WMM_TM_HMPGRDSGNA_FLRTJFS...) is that tethering is "at max 3G speed".

Not correct, read the link. With One, you get max 3G speed tethering. With One Plus you get full LTE tethering.

I'll just keep my current plan!! I pay $80 and I have unlimited everything with HD streaming (Binge on disabled) and 7GB Hotspot. When my phone is on 3G/2G it becomes a paperweight so I don't see how any of these new options are a good deal.

Because no one else is even close. Sprint could be if they would just build out though.

I feel like this is the way of the future. "unlimited" but if you want the fastest speeds you pay more. Lets hope I am wrong.

Just to clarity, when T-Mobile says " 3G" are they referring to to HSPA or HSPA+ speeds. Being on Verizon I still consider 3G as being EVDO.

If they ever make me leave my 2 for $100 I will vomit and leave
Android Central Newsletter
Get instant access to breaking news, the hottest reviews, great deals and helpful tips
Thank you for signing up to Android Central. You will receive a verification email shortly.
There was a problem. Please refresh the page and try again.