T-Mobile getting rid of unlimited LTE roaming in Mexico and Canada on November 12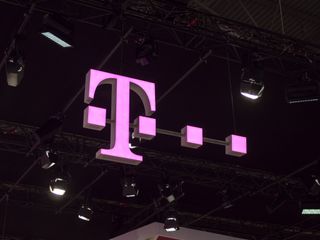 (Image credit: Android Central)
In the summer of 2015, T-Mobile announced its "Mobile without Borders" Un-carrier movement – a program that introduced unlimited calling, texting, and LTE data to Mexico and Canada for subscribers in the U.S. Mobile without Borders isn't going anywhere, but T-Mobile is making a pretty big change to it that does cut back on its value considerably.
On November 12, T-Mobile will be adjusting the initial Mobile without Borders offer so that customers will only have access to 5GB of LTE data when traveling abroad in Mexico or Canada. Once that 5GB limit is hit, speeds will be throttled down to 128kbps (or 256kbps if you have T-Mobile ONE Plus). This change not only affects T-Mobile ONE customers, but those locked into an older Simple Choice plan as well.
So, what's the reason for the change? According to T-Mobile, less than one-percent of its customers with Mobile without Borders actually travel to Mexico or Canada and use over 5GB of data while visiting.
The 5GB data allotment for Mexico and Canada is replenished with every billing cycle. For example, if you use 2GB of LTE data in Mexico or Canada during March, you'll have 3GB remaining. However, when you get billed again, it'll go back up to 5GB.
T-Mobile provides usage breakdowns (opens in new tab) on its website so you can see exactly how this new setup will affect you if you do travel out of the country and use LTE while abroad, and if you're part of that one-percent that uses more than 5GB of data while visiting Mexico or Canada, you can purchase T-Mobile's ONE Plus International add-on for $25 extra per line per month to keep your unlimited LTE when in these two countries.
We could see a T-Mobile and Sprint merger by the end of October
Android Central Newsletter
Get instant access to breaking news, the hottest reviews, great deals and helpful tips
Joe Maring was a Senior Editor for Android Central between 2017 and 2021. You can reach him on Twitter at @JoeMaring1.
This sucks. It's one of the big reasons I switched to T-Mobile.

You use more then 5gb of data per month in Mexico? I use only 2 in USA lol. Every hotel and home has wifi

Sorry to disappoint you, but I do. Not everyone stays at home or in a hotel room all day. I use 3-7GB every month in Mexico. I'm here right now, actually. I'm not taking a vacation or a day trip. I'm working and have customers down here. When I'm here for days on end I need data. I usually stream Sirius (at low quality), but I'm also running a small business and people aren't going to wait for me to get back into San Diego. They'll contact someone else. So I need to stay connected for emails, file transfers, etc. When I had Sprint they offered days down here too, but it was practically useless.

It's still unlimited data not unlimited download speed. Big difference between the 2

AT&T might be the way to go on this now

That's really unfortunate that you're in the 1% of customers that T-Mobile referenced. What I don't get is that if it's such a small number of people who are going over 5GB, why make the change? Even if it doesn't affect 99% of customers, it's basically eliminating the service that the other 1% specifically signed up to use. The only thing I can think of is that it saved them money to change their roaming agreements to a 5GB/user cap.

5 GB a month is still pretty good, bit it definitely loses the magic that unlimited holds. Last year my family took a trip to Mexico and having this benefit was fantastic. Only my wife and I had coverage because everyone else in my family is with Verizon. We were able to use Google maps, post to Instagram and Facebook, it was fantastic. Even did a couple Facebook live streams. It was nice not having to worry about how much we were using our going over, but I bet we were still under 5GB.

The point is that Legere is rolling back the things that set TMobile apart

If you understood roaming agreements , you would understand why,?

I thought they had said that these uncarrier moves were grandfathered into whoever got them and they were not going to be taken away. Wasn't there some sort of press release about that?

That sucks. I travel to Mexico and Canada for work almost every week. I guess it's back to Verizon. Really sucks ass

If people are really using so few as they say. Why not just keep it going. Won't be a loss to them

Likely because there is an upfront cost to them via negotiated contracts with local carriers on roaming. Why pay for the potential of unlimited roaming when the overwhelming majority of your subscribers use less than 5?

What a d*** move. T-Mobile sucks. Glad I stayed with Sprint.

Lol that's great for you! How's the unlimited data outside of the US on Sprint working out for ya?

I'm ok with this, while I do make a few calls to Canada here and there, I would never go anywhere NEAR a 5GB limit.

I moved from AT&T and have found their price is much lower. I had a 1GB data plan before, now it's unlimited (50GB), but it's SLOOOOOOOW. Hard to believe it's LTE. The other day I ran SpeedTest and it couldn't even complete the test. I live in Tempe, AZ where I would expect service to be excellent. They sent me a free signal booster for my home, but it doesn't seem to do much except use electricity. And I don't have a free hotspot anymore, that's an extra 10 bucks.
Android Central Newsletter
Get instant access to breaking news, the hottest reviews, great deals and helpful tips
Thank you for signing up to Android Central. You will receive a verification email shortly.
There was a problem. Please refresh the page and try again.