T-Mobile is giving away thousands of free lines, but there's a good reason for it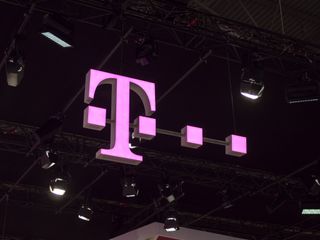 (Image credit: Android Central)
T-Mobile's move to add free lines to bolster wireless net additions is a tactic to make itself the winner, but in the long run, the carrier wants to "cross-sell and upsell," and get more customers on expensive plans, experts say.
On May 4, the carrier posted its Q1 2021 earnings indicating it added nearly 800,000 new post-paid customers with an increase in revenue of $19.8 billion. The carrier, which some argue to be one of the best wireless carriers in the U.S., is still merging Sprint's network with its own.
T-Mobile also reported that its net income remained flat "as higher revenues were offset by expense increases as a result of the Sprint Merger, including merger-related costs."
Roger Entner, a telecom analyst and founder of Recon Analytics, said in an interview that even if those free lines don't add revenue to T-Mobile, they add "stickiness," adding that customers will stay with a carrier if they know they won't have to pay for it.
"They've been doing this for years. This is not a new thing. It doesn't cost too much, and it makes you look like a winner. And they want to have this nimbus of infallibility," Entner said.
After doing the math, Entner said the number of wireless lines per household adds up to about 4.7.
"The average family size is 2.3 in the U.S. One could think, oh maybe this is business because they have a lot of lines, but just a couple of days ago (T-Mobile) put another blog post where they said they have 9% enterprise market share. They said that three months ago too so that's not it," he said. "This was not 700,000 real lines."
T-Mobile wants to shift customers to Magenta Max plans, keep churn rate low
Bill Ho, a principal analyst at 556 Ventures, agreed with Entner in that the company is "striving for number one," but that T-Mobile's real goal is to "cross-sell and upsell."
Ho explained that many legacy Sprint customers are likely currently on a plan that might not offer enough gigabytes of data that a customer might want.
"Trying to move them up to the new plan which is Magenta Max. So if you were on a shared plan, you're moving to a Magenta Max plan, there's all this value," he said. Android Central rated the Magenta Max the best cell phone plan for most people today.
"The play is moving people who are price-sensitive, into something that's more expensive, that gives you more value."
He added that an example was the free 5G phone giveaway that the company offered and kept for a year.
"That promo serves to do two things. One is to acquire new customers, as well as upgrade existing customers," he said. "From a technical operation side if you put people on 5G they use your data more. From the capex (capital expenditure) investment, the ability to get people on and off quickly, means that your costs drop."
He added that it's upgrading users to a better user experience in order to ensure that the churn rate is low. Churn rate is the measure at which a customer is satisfied with their provider and will not switch to another company.
More lines is about 'deepening' customer relationship: T-Mobile
During the company's earnings call, New Street Research analyst Jonathan Chaplin questioned whether those lines per account "went up a lot this quarter."
"It looks like the lines per account went up a lot this quarter. You grew lines a lot faster than you grew accounts," Chaplin said. "I'm wondering if you can give us a little bit of color on what's going on at the account level versus the lines per account level that drove the difference in the trend there."
Jon Freier, executive vice-president of T-Mobile's U.S. consumer group, said net additions with more lines are a result of "deepening our existing customer relationships," as well as switching from competitors.
"One of the things, too, just to remember, is that traditionally, our Sprint-branded customers, they typically have the lowest number of lines on a per-account basis," he said. "So we have more opportunity to really deepen our relationships and grow there as well. So we've had a lot of interactions with our existing customers, allowing us to really grow the accounts."
Mike Sievert, president and CEO of T-Mobile, added during the call that the number of free lines is a "small percentage of our total gross activations."
He added that the company was the only "sequential gainer in churn this quarter," which was 0.98%.
Get the Android Central Newsletter
Instant access to breaking news, the hottest reviews, great deals and helpful tips.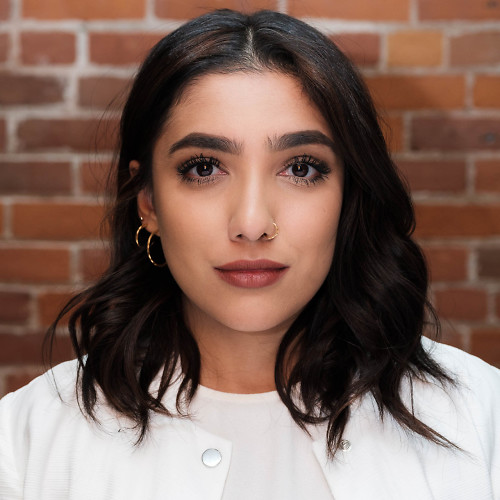 Shruti Shekar is Android Central's managing editor. She was born in India, brought up in Singapore, but now lives in Toronto and couldn't be happier. She started her journalism career as a political reporter in Ottawa, Canada's capital, and then made her foray into tech journalism at MobileSyrup and most recently at Yahoo Finance Canada. When work isn't on her mind, she loves working out, reading thrillers, watching the Raptors, and planning what she's going to eat the next day.