T-Mobile and MetroPCS merger becomes official May 1st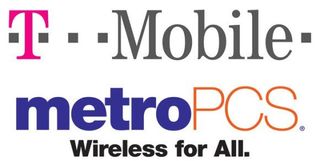 Shareholders at MetroPCS made the final vote to approve the carrier marriage
After FCC approval, a planned shareholder vote, and a revised deal by T-Mobile, MetroPCS shareholders have finally voted to approve the reverse merger between the two companies. In this 'reverse merger,' the smaller company, MetroPCS, will be buying the larger T-Mobile.
René Obermann, the CEO of Deutsche Telekom (T-Mobile's parent company), says this is an important step in the company's plans going forward, as "it enables us to be more aggressive in the USA." With T-Mobile's recent and continuing network improvements, revamped monthly plans, and its ability to offer phones like the Galaxy S4 and iPhone, the company is working hard to improve their competitive position in the United States.
With the recent approval by MetroPCS, the deal to merge the two carriers is set to close on May 1, 2013. MetroPCS shareholders will receive $1.5 billion in advance, and get 26 percent of the shares of the newly merged company. The changes that subscribers on both ends of this deal will see are still yet to be determined. Expect more as this milestone deal develops.
Source: Telekom
If this helps get 1900 MHz coverage in my area, I'm all for it. :)

Definitely a great day for all tmo/metro customers.

I've wanted this one to happen from the start. Let's keep the mobile shakeups happening!

I agree... Financially for my pocket T-mobile makes a ton of sense, but for now, it's network is not good enough for me. A GSM & HSPA with CDMA & LTE mix of networks shall be interesting.

T-Mobile has already made it clear that CDMA will be going the way of the dodo bird as soon as possible on the MetroPCS towers. It'll be LTE & HSPA+ on those.

Now if they can only buy US Cellular for their 800Mhz and 1900Mhz licenses...

Considering that crap Metro pulled with their "unlimited" plans and the 1GB cap on any non-website usage that went with it... I really hope this doesn't screw up T-Mobile.

Remember that T-Mobile will essentially be running the show here. Yes, they'll be operating as two separate units for at least a couple of years, but Deutsche Telekom will own 3/4 of the combined company. Considering they will be converting MetroPCS over to GSM ASAP, and this gives MetroPCS a much bigger network, I'd expect them to make their plans more like T-Mobile's. It should end up similar to how Deutsche Telekom formed their EE venture in the UK with Orange, just with a different ownership structure.

You might take a look at T-Mobile's new MVNO called Solavei. They use T-Mo towers and offer a 4 GB data cap with unlimited talk and text nationwide for just $49. I don't think you can find a better deal anywhere. I would be happy to answer any questions you might have if you shoot me a message on Facebook or Twitter. vincestagbaugh I used to have AT&T and used an iPhone but I love Solavei with my HTC One S. It is quite a bit faster than AT&T was. I'm very happy with it. Regards, Vince

This is awesome for users of both networks! Expanded coverage (including more LTE), and hopefully more company resources leading to lower prices and faster expansion. I just hope T-Mo's plans stay the same (which they probably will).

Not really on topic, but I don't like T-mo's iPhone ads. I wish they had brought back iPhone boy and he and the T-mo girl had gotten married, like I expected they were doing when they introduced her. (Of course, not a monogamous marriage, since he would be involved with all the other carriers, and she would be involved with Android and Windows OS, if not others.

Questions: What will the name of the company be? T-mo? Metro or some combination of the two? Will the two technologies ever merge or will this take 10 years like the sprint buyout of nextel? Will this provide better coverage for current customers? If yes, when?

My friend just left T-Mobile for Metro PCS, so now he'll be on T-Metro PCS.

Oh spectrum.....sweet..sweet spectrum. Yes.

Since the T mobile merger, things are going downhill with my metro service. Practically impossible to connect to facebook - constantly have to restart. Can no longer use the *99 to pay my bill. Got a live person last night after 50 minutes on hold, and he was in China! Couldn't understand half of what he was saying. Always got someone in the US before. Then he tells me I have to pay $3 for the convenience fee!! What convenience??!! I tried for days to use *99, kept getting "Try later". The automated system sucks and now the online format has changed. Maybe someone could tell their IT guy how to spell January! Ready to move on. Verizon I think. Consumer Reports give them the best rating. Metro had a good thing going there. T mobile always sucked!
Android Central Newsletter
Thank you for signing up to Android Central. You will receive a verification email shortly.
There was a problem. Please refresh the page and try again.