T-Mobile now lets you use your smartphone in 20 more countries at no additional fee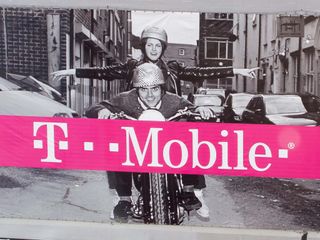 T-Mobile has announced the addition of 20 new countries and destinations to Simple Global, which enables subscribers to user their smartphones when abroad at no extra cost. The total number of countries covered by Simple Global is now at 145 and includes all of Europe and South America.
Simple Global was launched as part of the company's Un-carrier movement. When travelling to one of the supported countries, T-Mobile custoemrs can enjoy no additional costs for data or SMS, as well as low-cost calls of just 20 cents per minute.
The new countries added to Simple Global are: Monaco, Albania, Belarus, Bosnia, Liechtenstein, Macedonia, Montenegro, Serbia, Slovenia, Guernsey, Alderney, Jersey, Sark, Isle of Man, Azerbaijan, Georgia, Kazakhstan, Kyrgyzstan, Bahamas, and Haiti.
Head to the T-Mobile website for more details and the fine print.
Source: T-Mobile (opens in new tab)
Keep in mind the data is usually edge speeds

Your point? At least you have coverage with data. I don't get people who complain about additional features like this.

He just said keep in mind. Some people might not realize this. Posted via the Android Central App

Are you kidding? Do you know how useless 2G data speeds are? Posted via the Android Central App

If it's not fast enough then get a data pass. Simple. It's fast enough for voip calls, navigation and looking up info on Google.

Everything besides video loads within 2-3 seconds. Not that useless. Obviously you shouldn't be trying to download with those speeds. Nexus 5 | T-Mobile $30 Plan
LG G2 | Verizon Wireless No Plan

Exactly. I was in Europe on vacation in the spring, and this feature allowed me to use navigation and check train schedules, and it worked perfectly for my needs. I wasn't spending my time watching videos or anything, I was enjoying my trip! On vacation in another continent, unlimited data and text. Made a few phone calls, and ended up costing me about $2, all without even having to swap a sim card. What US carrier can beat that? Thank you, T-Mobile.

Yes, I wish we had features like this in Europe.
Data Romaing costs sometimes several thousands(!!!) per GB! (~5 EUR per Megabyte)
Even a quick Google Maps lookup puts several Euros on you monthly statement!

Well thank god that's a thing of the past soon. EU has forbidden roaming within the EU from next year. Also, 3 has free coverage in 15 countries now.. 5 euro per megabyte sounds like you're being ripped off. Which country are you in?

I do, the reason is, I have no use for it. That's a big point.

Yeah, but other people do. You out of many millions is a tiny, tiny point.

Data in other countries = UNLIMITED Free
Data in western Kansas = 10MB.... and then NOTHING. Kills me whenever i drive across the state to visit family. Just makes no sense.

Yeah! Now I can take my poor 2g speeds to Sark! +++ Insert witty signature, watch as others not get it, profit +++

NOW they add the Bahamas! Last time I went, it wasn't available.

Murphys Law Posted via the Android Central App

I swear I will never understand people who complain about T-Mobile's speed or coverage and continue to use them. Why don't they just go to another carrier? And, please tell me what the other carriers offer when it comes to international travel? Do they offer unlimited texts and data?

Exactly! So many ungrateful people. When I go abroad, it's a lifesaver.

Welcome to the internet, where someone offers people a dollar and they complain that they are only getting one measly dollar...will someone think of the children!

Used T-Mobile this post summer in Japan and Korea. It connects to 4GLTE but reduced speed to 128kbps. Pretty slow sometimes but maps still worked and I used Facebook lite. I could pretty much do anything except stream video or load large webpages. Posted via the Android Central App

I've found out that on slow connections using a java script blocker loads pages a lot faster.

Opera Mini also helps. Posted via the Android Central App

Bummer. I was hoping for Bora Bora before next week. My fiancee' less so.....

Listen, the service is available if you absolutely need it. OK? Hey! You're on vacation anyway. (Maybe some business; then buy a pass.) Doesn't vacation mean you're trying to get away from the daily grind...including dealing with a lot of data exchange, unless it's an emergency. Just be confident that it's there if you need it. So take you flicks and save them and your messages for when you return home. ENJOY YOUR TRAVELS!

But if I don't post pictures during my travels, how will people know that I'm better than them?

I nearly spit soda out my nose!!

"custoemrs" in second paragraph. Posted via the Android Central App

soo from what yall are saying 2g overseas actually works? Many areas in the states when it hits 2g, websites dont even load.

How about focusing on improving signals on the U.S. soil?

How bought moving to an area that is made up of less than 90 percent trailer parks? Posted via the Android Central App

It's 'bout, not "bought".

I never understood why T-Mobile uses 2G data after a person reaches their data cap? Why not use 3G Posted via the Android Central App on my HTC Desire 610

Because 3G data is fast "enough" by itself. They want people to buy the more expensive plans.
Android Central Newsletter
Get the best of Android Central in in your inbox, every day!
Thank you for signing up to Android Central. You will receive a verification email shortly.
There was a problem. Please refresh the page and try again.