Best HDMI 2.1 TVs 2023
Deliver up to 10K resolutions and 120Hz refresh rates with HDMI 2.1.
Televisions that support HDMI 2.1 are going to be able to produce better pictures with faster refresh rates than those that only have HDMI 2.0. These TVs are also capable of delivering dynamic HDR (high dynamic range) with higher contrasts between colors. Instead of potentially viewing a washed-out image, HRD makes generally makes everything more vivid and true to life.
Most of the best 4K Android TVs have at least one HDMI 2.1 port, with some even having up to four. Whether you're looking for a ground-breaking OLED display or are content with QLED, these great televisions that support HDMI 2.1 should be on your radar.
The best HDMI 2.1 TVs
Why you can trust Android Central Our expert reviewers spend hours testing and comparing products and services so you can choose the best for you. Find out more about how we test.
Fantastic visuals
The LG C1 is the cream of the crop if you've got the money to spare. It can deliver 4K resolution at a 120Hz refresh rate and offers four HDMI 2.1 ports, with screen sizes from 48- to 83-inches. The downside is that it doesn't have hands-free voice control, though Alexa and Google Assistant are built in.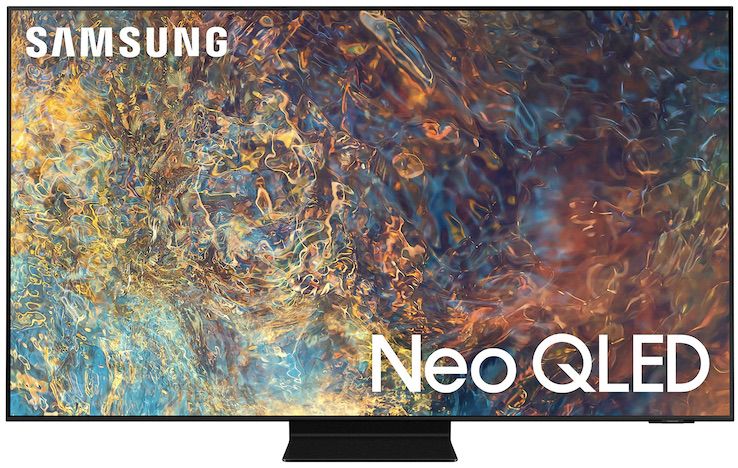 Quantum Matrix Technology
Forgoing OLED, Samsung decided to opt for its own version, called QLED, which usually delivers a brighter image and lasts longer than OLED, though doesn't deliver as deep blacks. The QN90A Neo sports four HDMI ports, but only one of those is for HDMI 2.1. Thankfully, one is all you really need if you just use it for gaming.
Exclusive features for PS5
Sony's A80K model boasts an OLED display along with four HDMI ports, two of which are HDMI 2.1. To top it off, it comes with exclusive PS5 features like Auto HDR Tone Mapping and Auto Genre Picture Switch. Where it falters is that it only comes in three sizes (55, 65, and 77 inches), which limits your options.
ULED display
Hisense uses proprietary ULED technology for its displays, which is essentially LED that uses local dimming to deliver deeper blacks than QLED, making it a great budget option for those who don't want to splurge on OLED. The U8G offers four HDMI ports, with two being HDMI 2.1.
TCL Class 6-Series 55R646
The mid-range option
TCL provides a decent mid-range option that doesn't break the bank but also isn't ridiculously cheap. It features a QLED screen for high contrast images and of its four total HDMI ports, two of them are HDMI 2.1. It also support hands-free voice control and Dolby Vision with HDR10.
A budget option
It's not as glamourous as some other HDMI 2.1 TVs, but it gets the job done at a fraction of those prices, delivering 4K resolution with HDR10. Though its LED panel is inferior to most displays, you can't go wrong for its cost. It also has three HDMI 2.1 ports on its side.
What is HDMI 2.1?
HDMI stands for High-Definition Multimedia Interface, which is a way to transmit audio and video to a device like a television or monitor. HDMI 2.1 is an updated version of HDMI 2.0, and it transmits faster speeds at higher quality. HDMI 2.1 can support resolutions of up to 10K (though 4K and 8K are more common) at a bandwidth of up to 48Gbps, with refresh rates of 120Hz. The refresh rate is how fast an image refreshes in the span of one second, portraying fluid movement.
Why should I use HDMI 2.1 over 2.0?
As said above, HDMI 2.1 can support up to 10K resolutions, 48Gbps transmit speeds, and 120Hz refresh rates (at 4K resolution). It also usually features variable refresh rate (VRR) and auto low latency mode (ALLM), which is fantastic for gaming, along with enhanced audio return channel (eARC). HDMI 2.0, on the other hand, can only support 4K resolutions at 60Hz and 18Gbps transmit speeds.
Is HDMI 2.1 better for gaming?
HDMI 2.1 is by far better for gaming than HDMI 2.0. If you're using a great gaming TV, you'll want the best specs possible so your games take full advantage of what's on offer. Though there aren't many games that support 120FPS on PS5 at the moment, the list will only grow over time. And there are plenty that run at 4K60FPS.
The PS5 and Xbox Series X|S already come with an HDMI 2.1 cable in the box, so you'll want to pair it up with a TV that has the proper ports for best performance.
Do I need to use HDMI 2.1 cables?
If you want to take advantage of what HDMI 2.1 has to offer, you'll want to use some great HDMI 2.1 cables to do so. Though HDMI 2.0 cables are compatible with HDMI 2.1 ports and will work, they will only provide 2.0 speeds and resolutions. Simply put, if you plug an HDMI 2.0 cable into a 2.1 port, you won't be getting 4K at 120Hz.
This is also true when using an HDMI 2.1 cable in an HDMI 2.0 port. It will work, but you won't be using it to its full capabilities. It will be limited to HDMI 2.0 specs.
HDMI 2.0 may be good enough for some people, especially those that don't care too much about higher resolutions, but even just having that peace of mind that HDMI 2.1 is future-proofed for a while is well worth the upgrade in getting an HDMI 2.1 TV.
Get the Android Central Newsletter
Instant access to breaking news, the hottest reviews, great deals and helpful tips.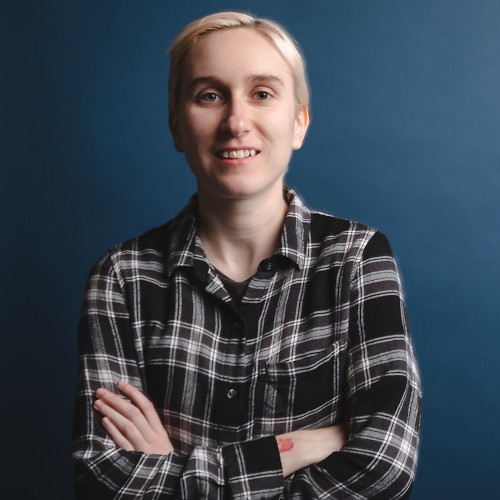 Games Editor - PlayStation, Android, VR
Jennifer Locke has been playing video games nearly her entire life. You can find her posting pictures of her dog and obsessing over PlayStation and Xbox, Star Wars, and other geeky things.