Sony's flagship Xperia Z3 could be coming to Sprint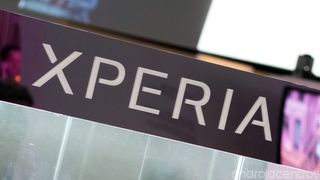 According to a Reuters report, Sprint plans to offer a Sony flagship smartphone in the near future. Sources reveal the operator (and parent company SoftBank) will have a new smartphone available in the US and Japan in time for the winter holiday season. Since we're expecting Sony to launch the Xperia Z3, it's safe to assume this is the mobile device sources are referring to.
This deal marks a new plan of action for struggling Sony, opening up new partnerships with operators in various regions to build up its brand. Pricing was not revealed by said sources. As noted above, Sony is expected to unveil the Xperia Z3 at IFA next month.
We'll be attending the show so you can be sure to see more coverage of the phone here. While Sony is having a rough time amidst tough competition in the industry, moves such as this are positive steps forward. Would you be interested in a Sony Xperia smartphone on Sprint? Let us know your thoughts in the comments.
Source: Reuters
I wouldn't doubt it. Softbank usually partners with Sony. Posted via Android Central App

Finally Sprint hears me...! Posted via Android Central Beta Tablet App!
Hisense Sero 7 Pro

No, Softbank rarely partners with Sony, in fact they just announced they'll get their first ever Sony smartphone in their lineup (the Z3 most probably).

Seriously, do people use Sony phones? I've never seen one in the wild

If you're in the US, it's because they don't really release them here. They've done a couple with T-Mobile, but those were always a generation behind by the time they were released. Posted via the Android Central App

Getting constantly more popular over here in Britain anyway. Love my Z1 its an excellent phone.

Considering I'm typing on my Z2... Posted via Android Central App

Last Sony phone I used was the Xperia Play. It was awesome but hampered by a really crappy carrier (Verizon)

The Xperia Play was a nice phone.Actually one of the first VZW phones that had Gingerbread and ran Vanilla Android, not even Sony's UI. The only issue was the small internal memory it had.

Loved my Xperia Play. True about the memory though and Sony never really realized the true potential of the 'Play' side.

In Europe, yes. In US, no because they haven't partnered with any carrier to any signficant level. They make a solid phone with one of best cameras offered on Android. If they did a deal with my carrier, I would definitely give them a look.

Leave the US, come to Europe and you'll see plenty of them.
Sony is a really popular brand in Europe. The only brands more popular are Nokia and Samsung (and Apple in some markets)

You have to buy them unlocked from an online store which is not a big deal for me since I always buy my phones out right. Imo the Z2 is the best smartphone out now, the HTC one is close but the camera is so so and don't like sense. I like it so much that I got one for my self, then one my mom and then one for my wife ( former iPhone user). Posted via my Sony Xperia Z2 Posted via my Sony Xperia Z2

Sony should start a new design theme, their phones are getting as boring as the Samsung's...

I guess if you think of a phone as jewelry, rather than as a something useful.....

They can't be both? I actually like Sony's design but I do pick my phone based on design as well. They are all fairly equally useful at this point. Posted via Android Central App

Maybe, but Sony phones actually look good and don't feel cheap when you hold them.

It's a start. Hopefully they'll get them to all 4 carriers with the next one Posted via the Android Central App

Come on Sony, why not all the carriers? Posted via Android Central App

If I may be objectively honest. I switched to t-mobile and wanted to try something new. Being a Samsung fanboi I was skeptical. I got the z1s and parts of it were fantastic others need rethinking. The camera and videos are superb. Best real life situational camera I have every used. Very fast and slightly minimal bloating from software. Way better then most. The bezels are big but it's a place to put your thumbs.y daughter hijacks my phone to watch my little pony videos and those bezels save some frustration. I believe the WiFi antenna is not as good as some. Plenty experiments to support range and connection issues. Screen was improved in the z2 for the better so that's not a viable issue. You can control your ps4 or ps3 natively on the phone. Which honestly I have used more then.I thought I would. Now the os optimizations are not my favorite. Sending a pic via sms is a pain as it involves more steps then others. Sometime, more often then not, when you send a text it will accidentally send it to all your contacts. Which is a known bug not ever fixed. That would bey biggest complaint. The battery is awesome it's stamina mode is spot on and sips all day. I a heavy user and it is more then enough for my daily abuse. Lastly get a case. The damn thing can be slippery and break horribly. In my phone the screen protector is connected to the glass so when the screen cracks it makes the display unusable. Twice it has happened. Coming from a note 3 it feels like a chubby iPhone when using it. Posted via the Android Central App

Wow ok here is the thing. As much as i love my unlimited tmobile and i have 5 lines. Their latest offering is extremely tempting to me. First they get sharp aquos crystal bad ass looking phone. htc desire 816 which i tried to look up for T-Mobile and found out its not compatible with frequencies. And now z3. I cant stand sprint 3g speeds. Its horrible. But their offerings are very impressive. Posted via the Android Central App

You should try Sprint's 4g instead of whining about the past.

I have it most places I go in my area and it's only usable in a couple of areas. The rest it's too weak to even pull up maps. Posted via Android Central App

You must live under a Sprint 4g tower that's not over loaded and never move from there. Real world 4G on Sprint is much much worse. LTE that has almost the same speeds of their horrible 3g, switching back and forth between 4g/3g because of lack of coverage is soooo painful.

Sony partnering with the soon-to-be 4th place US cellular provider? That's par for the course for their marketing department. What ever happened to their Verizon Wireless deal?

Don't start that carrier-bashing crap. Verizon decided not to make a deal with them, Softbank jumped at the opportunity to do so. You can't fault either company for initiating and continuing a partnership they see as lucrative.

Verizon did release the Z2 tablet. Posted via G Pad 8.3

True, and it is a very nice tablet but .................*sigh*

I hope not another damn exclusive...

Sony and Nokia use same design all over again, nobody bats an eye. Samsung uses same design all over again and everybody loses their mind! Posted via the Android Central App

I see what you did there.

Just release the unlocked version in Sony stores among with international release. Screw the carriers. Posted via the Android Central App

Yeah! Bring to any carrier and I will be a happy guy. Not really because I want one, but because work will give me one to a with.... Posted via Android Central App

Waste of a phone. Shouldn't release it now Sony! Posted via Android Central App

I am looking to replace my aging Samsung Galaxy S3, and Samsung's latest offerings aren't doing it for me. I never knew how much I LOATHED "TouchWiz" until I got my Nexus 7 last Christmas...so my next phone will have to be stock, or at least close to it. I have been hearing good things about Sony's phone, and I am currently a Sprint customer....so if it arrives on Sprint, I just might own one of these! Bring it on!

Bring it to T-Mobile pls. Posted via Android Central App

I agree Posted via Android Central App

No! I dont know anybody who has sprint. Im not saying there arent people who have it, theres just nobody i know that is on sprint. And i dont know why Sony Xperia phones are that popular, the design is so sexy,though the camera could better for a 20.7MP. An Samsung Galaxy Phones are overrated. Posted via Android Central App

I would consider buying the Z3 if it wasn't on Sprint. Slowest network ever! Posted via Android Central App

Any of the 4 carriers opening up more to Sony in the US market is a good thing for Sony and for consumers wanting their phones and tablets. The Z2 Tablet LTE is out on Verizon now, and Verizon has said they plan to carry more Sony devices going forward as well. T-Mobile already carries some Sony phones, so now, all that has to happen is for AT&T to open up to Sony, which I think they will have to eventually to remain competitive and offer a sufficient variety of products. This is a good thing. I like Sony's phones and tablets, and their "soft touch" approach to Android/skinning. The enhancements they make to Android are actually useful, and also good at staying out of the way when you don't want them in your face.

Wow... I was going to switch to T-Mobile probably with their uncarrier event. This makes me rethink that unless T-Mobile gets a Z2 or Z3. Posted via Android Central App from a Nexus 5

Actually, I talked to a tmobile rep, and who told me the z3 is going to tmobile exclusively.. Posted via Android Central App

The rep was apparently wrong.

This is strange considering Softbank doesn't offer Xperia phones in Japan ever since Sony Ericsson launched the first Xperia phone, and ever since Vodafone Japan became Softbank Mobile. Softbank is always known as the iPhone carrier there even if thy lost exclusivity to it. Posted via Android Central App

Personally, I've never made my decision on what carrier to use based on devices offered. It service and price combined that I base it on. Posted via Android Central App

Another bad choice for a phone maker to choose exclusivity with. The new number 4 carrier with rapidly declining subscribers and the worst network. Soon you'll see the Z3's show up on Craigslist selling for peanuts like you do today with sprint S5's and other flagships selling for 30% less than identical phones for VZW and AT&T. Nothing points to the demise of a company the way used phone sales trend. The market is flooded with cheap Sprint flagships because people get suckered by their cheap rates... they find their phone is a coverage-less brick half the time so they cut their losses and dump their phones onto the market. Nice call Sony. Good luck with that. Posted via the Android Central App

No problems with any Sprint phone I've had here in Dallas metroplex. GS2, GS3, Note 3, Note 4/Z3? Not sure where you're getting your information.

in design, the xperia phone are beside apple's iphone, and personnaly I find the Z3 pretier than the latest iphone 6 ______________________________________________________
http://iphon6.fr/prix-de-liphone-6/
http://galaxys-5.com/

Well - so much for this rumor. All I've seen announced is Verizon. Somebody PLEASE tell me the Z3 is coming to Sprint. Please!
Android Central Newsletter
Get the best of Android Central in in your inbox, every day!
Thank you for signing up to Android Central. You will receive a verification email shortly.
There was a problem. Please refresh the page and try again.