Sprint reportedly naming new CEO this week [update: confirmed]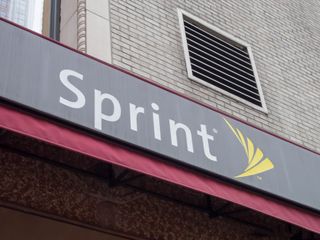 Update: The appointment has now been confirmed, see the full press release at the bottom of this post.
Original story:According to a new report, Sprint looks set to announce a new CEO this week. Marcelo Claure, a board member and founder of Brightstar, is to be named as replacement for current CEO, Dan Hesse, according to re/code. Softbank, which owns a majority shareholding in Sprint, also owns a majority of Brightstar. At this point nothing is official, and Hesse is still in charge until Sprint comes out and says otherwise.
The news comes in a week when Sprint has also reportedly pulled out of talks to merge with rival carrier, T-Mobile. Sprint has thus far not commented on either story, but re/code goes on to say that the new CEO could be announced as soon as tomorrow.
Source: Re/code
OVERLAND PARK, Kan. (BUSINESS WIRE), August 06, 2014 - Sprint Corporation (NYSE:S) today announced that its Board of Directors named Marcelo Claure as the company's next President and Chief Executive Officer, effective August 11. Claure, 43, joined the Sprint Board of Directors in January and is the Founder and CEO of Brightstar Corp., a subsidiary of SoftBank Corp. As President and CEO, Claure's first priority will be to continue the build out of Sprint's network by leveraging its strong spectrum holdings as well as ensuring that Sprint always maintains truly competitive offers in the marketplace.
Since founding Brightstar in 1997, Claure has grown the company from a small Miami-based distributor into a global business, with $10.5 billion in gross revenue for the year ended in 2013. Brightstar has become the world's largest specialized wireless distributor and a leading provider of diversified services to the wireless industry. Claure was selected as a Young Global Leader by the World Economic Forum, highlighting exceptional global leaders 40 years of age or younger. Throughout his career, Claure has received several Entrepreneur of the Year and CEO of the year awards.
"Marcelo is a successful entrepreneur who transformed a start-up into a global telecommunications company. He has the management experience, passion and drive to create the strongest network and offer the best products and services in the wireless industry," said Sprint Chairman Masayoshi Son. "While we continue to believe industry consolidation will enhance competitiveness and benefit customers, our focus moving forward will be on making Sprint the most successful carrier."
"I've had the unique opportunity to spend the past few months actively engaging with Sprint's Board, management team and front-line employees," said Claure. "I am honored to have the opportunity to now lead the Sprint team as we mobilize to become the wireless carrier of choice in the U.S. In the short-term, we will focus on becoming extremely cost efficient and competing aggressively in the marketplace. While consolidating makes sense in the long-term, for now, we will focus on growing and repositioning Sprint."
Claure will resign his position at Brightstar effective August 11 and SoftBank announced it would acquire Claure's remaining interest in the Company.
Claure succeeds Dan Hesse, who joined Sprint as President and CEO in December 2007 and led the company through a series of acquisitions, including the merger with SoftBank, and a multi-year overhaul of its nationwide network, including the shutdown of the Nextel network. Hesse received Corporate Responsibility Magazine's Lifetime Achievement Award in 2013 and was named by Glassdoor in 2014 as being among the highest-rated CEOs by employees, and twice received Wireless Week's Leadership Award. In 2014's American Customer Satisfaction Index, Sprint is the most improved U.S. company in overall customer satisfaction, across all 43 industries, over the last six years.
"I'm proud of the resilience of Sprint's people during a difficult transformation and I'm optimistic about how they will build on a foundation of innovation to succeed in the future," Hesse said. "It's been an honor to have led such dedicated teammates for more than six-and-a-half years. Marcelo has been a great addition to Sprint's Board and his entrepreneurial background, business savvy, industry experience and strong relationship with Masayoshi Son make Marcelo an excellent choice to lead Sprint going forward."
"Dan has guided Sprint through a challenging period and has built a solid foundation for future growth. The Board sincerely appreciates his leadership," said Son.
Claure will be based at Sprint headquarters in Overland Park, KS, and plans to relocate to the Kansas City area.
Get the Android Central Newsletter
Instant access to breaking news, the hottest reviews, great deals and helpful tips.
Things that make you go hmmmm? Android and Blackberry fan

When it rains it pours Dan was going to be replaced anyway if the deal had gone through. At the end of the day nothing beats Tmobile they are the leaders of the carrier game today nothing else matters. From my Galaxy Note 3 on Tmobile via Android Central App

You rwally are a stupid one aren't you? I pity you. Also go and take an English class. Your grammar sucks. Posted via the Android Central App

Maybe you should take a typing class. Posted via HTC One on Sprint

As does your spelling. Perhaps throwing stones is ill advised, when you live in a glass house?

Glad to see you guys backing up Richard. He needs some love every once in a while.

I'm still wondering what a rwally is.

At first I thought I wrote rwally and I was going to be like shut up Gator. But since it wasn't me... YEA WHAT GATOR SAID
Posted via Android Central App

Hesse was once the disruptor 15+ years ago when he was with AT&T and created the revolutionary "Digital One Rate". Today it's Legere. Hesse made a lot of mistakes at Sprint - betting on Wimax, etc. Sprint has been losing subscribers for years - it's surprising he's still there.

Wimax was for securing spectrum by using it otherwise Sprint would have lost the spectrum.

so that was the smartest way to secure the spectrum? i don't think so.

It was the quickest ~My $0.02~

Yes, it had to be deployed to satisfy FCC build out requirements. LTE was not ready yet. Use it or lose it. My AC App signature lacks a witty comment.

This has been said a million times but some people refuse to believe it.

It was the only way at the time. They had to put 4G in, LTE was not ready so it was WIMAX or lose billions in spectrum they would need in the future.

What would you have done? Just curious, since you seem to think there was a better alternative. Losing the spectrum would've been far more costly in the long run.

wimax was in the works before hesse. It was first launch about 6 months after hesse became CEO. not long enough for him to do it.

Damn Hesse you finally make a profit for the 1st quarter 2014 and they let you go Posted via Android Central App

I'm sure Masayoshi Son planned on getting rid of Hesse from day one. Marcelo sounds like a genius so this should be good for Sprint. Although people said that about Hesse years ago.

Yup, let's hope this guy can light a fire under some asses. Sprint has work to do to clean up a pretty battered image/brand.

That was another plus to the merger if it would have gone through (though we have nothing official that it is dead). Tmo would have had to be renamed, using just Sprint would NOT have been a good idea, so it would have been a good opportunity to rebrand the whole thing.

I've read the new name would've been Softbank USA.

The joint company I guess but what do you market the phone company as? Softbank does not really lend itself to Mobile Telephones....

I always thought ST Mobile or something similar would have been good. Also I think Spark Mobile may have been a good choice.

I'm not sure that word means what you think it means.

MY understanding is that he was leaving anyway by the end of the year. Don't know if the timeline moved up or if this was always the plan.

Not sure if this is good or bad? Sprint really needs to fix the network and all but I hope this is a good move for them. if not we might see them slip back farther into the shadows of Tmo, Att and Verizon....

They already have fixed But 97 percent of the network. Try some research. Posted via the Android Central App

Yes and thats why here in VT, NY and tri-state area they only get 2-4 megs down on LTE. If thats fixed then you don't know what the speeds should be. Att's HSPA+ is downloading over 10 megs....Anyways if it works for you then great! :)

I'd be happy to see that here in West Michigan. I have bars of LTE all over town, but there are times where it's so bad it's actually faster to switch to 3G, wait for the reboot and then you can at least look up directions or information. Still slowly, but faster than LTE here most of the time. One place in town actually has above 2mb download speeds on LTE. Yet we technically have LTE coverage everywhere in the city. All I'm waiting for to make the switch is to see what the new Motorola phone is going to have for specs and the next nexus. Once that happens and I decide what phone I want I'm gone to AT&T. Posted via Android Central App

Are you in the Grand Rapids area? I get pretty decent speeds all over the metro area. 4 to 10 mb down. Just curious Posted via Android Central App

Yep, I'm running a note 2. I've been told that's part of the problem. Downtown it's mostly unusable Posted via Android Central App

I have a Moto X and I noticed better speeds coming from Evo LTE. Maybe that is part of it but I get decent speeds downtown. Weird Posted via Android Central App

At 28th and beltline I can't even pull up directions or look anything up. Posted via Android Central App

I have noticed in that area it is fine in the morning but between 2pm and 6pm very spotty even it had full bars. Posted via Android Central App

I get better LTE reception on my Nexus 5 than I did on my EVO LTE too.

First of all you are lying. Second of all reread my comment Posted via the Android Central App

Yeah...I don't get it. If Sprint is so great and they've completed their upgrades, why are so many still complaining about slow speeds? Why are they constantly voted the worst carrier in the nation? Why are so many leaving Sprint for other carriers? I understand that in some markets, Sprint is better than the others, but nationwide, it appears as if they are lagging behind. Posted via Android Central App

100% correct! Sent from my HTC One

Only a small minority complain now. Posted via the Android Central App

That's only because a small minority stayed with sprint.

Not for long Posted via Android Central App

Time will tell, I do not care either way, just had to respond to the idiotic comment. I am still waiting to see the actual financials for Tmo

If T-Mobile was able to survive all these years at number 4 with their swiss cheese coverage, I'm sure Sprint will be fine if they drop to number 4. It really doesn't mean anything.

I do not see them being there long if the go there. I still say what t-mo has going on is a house of cards built to look more attractive to buyers

I was on Sprint for 5 years there "LTE" is by far the worst I remember once and only once I hit 14meg down I was excited then I went to Tmo and I barely see anything less then 12 meg. And I live in N.Y.I remember I had times that the LTE/3G was so sLow I couldn't even load the Comments on a YouTube video Posted via Android Central App

Sprint LTE here. Never see less than 15 down Posted via the Android Central App

Out here tmob rules...I never see less than 30 down... Posted via Android Central App

Here in Houston I get LTE everywhere now. Here at my job I get close to 26mbs and in my neighborhood I get between 29mbs and 36mbs. I thought about leaving many times in the past but I would really miss my unlimited data.

First of all you are lying. Second of all reread my comment Posted via the Android Central App

Same. I did a test in the exact same area ... Mom's iPhone (Sprint) with my Note 3 (T-Mobile). The Sprint phone pulled 5 Mbps .. my T-Moible pulled 54. Now I know I don't "need" those speeds but it is nice when going to stream HD Video.

i was with Sprint since 2008. i switched to AT&T GoPhone with the Nexus 5 on launch day. i was shocked at how much faster and ubiquitous 4G LTE coverage was on AT&T vs. Sprint. i didn't know what i was missing until i had it!

I've had AT&T and they are shit Posted via the Android Central App

I agree with Gekko. AT&T is far better then Sprint.

I work for sprint and my main phone is ATT and I use it 95% of the time because the coverage and lte speeds are superior. At least for the moment. And it's sad but true. I'd like sprint to overcome but right now except for a few areas that's simply not the case.
160 for 4 lines with my family with 10gb shared and they don't use over 1gb each because they stay on WiFi which gives me 7gb to myself at least paying 40$ for my share. I'll take it.
Sprint pays my phone bill for them. But I have trouble getting 1gb download speeds despite my spinning throwing star lol. Posted via Android Central App

Out here, att doesn't have 4G, let alone LTE... Posted via Android Central App

@idle0095 Maybe in certain areas, but not in all. So prove to me AT&T is better. Prove it. Don't just say it...prove it. Can't? Wuss.

You mean you were actually surprised that att coverage was better than sprints?? You didn't already know that?

By tomorrow you mean today. They were reported to be naming the new CEO as soon as today. Posted via the Android Central App

I won't be able to send complaints to dan@sprint.com anymore? Posted via Android Central App

Like he even answeres them. How about close down sprint. No one wants you. I have customers coming in all the time and switching from Sprint to just about anything else. They suck.

Only sprint doesn't suck. Posted via the Android Central App

Why so defensive of Sprint? What allegience do you have? If it works for you that's great but to many people that pay their own bills and have options (esp no contract) Sprint is really bad. They are very lucky to still have a few die hard fans like you. I'll take my money to whichever company earns it at any moment. That'll be especially true once LTE is the standard for voice and data.

Exactly. Had Sprint for over 10 years and saw nothing but a decline in service over the years. I was pulling around 100kbps down at my home, music streaming to school would buffer just about the whole time, then the final straw was when I couldn't make calls from my house because they had 2 towers down for around a month time. When I asked for compensation, they kept telling me that it was going to be fixed the following day. Nope. I live in southern california, not exactly rural. The only time I saw good speeds were when I went to LA one day. If I got decent coverage like that consistantly, I would have stayed with them or at least moved to ting. Now I use Cricket, get way better coverage on ATT network, and can actually use my data plan. Oh, and I pay much less now. Despite how much I dislike Sprint service in my area, I recognize that in some areas it is great.

The new CEO will be Nonexus. He's going to announce his new plan to merge them with T-Mobile. That's why they backed down from the merger ;).

Nope wouldn't want the job. To much actual work involved.

NoNexus, now that the merger has been scrapped, will you stay with Sprint?

Yes without a doubt. That is not me being a fan boy, it is simple I won't pay the high prices of At&t or verizon again
T Mobile sucks pretty hard where I live and travel. (If it is good for you, great, it isn't for me) Sprint has great LTE in my market and travel area and is priced very well. It doesnt make sense for me to switch. Everyone believes that I am just totally anti-tmo and pro Sprint. It is not the case. I am of the belief, like many others, that the two combined would be better than the two going it alone.

Some people actually choose a carrier based on price, coverage, and performance, imagine that... I'm sure there's lots of people suffering in areas with bad Sprint or Tmo coverage (they should absolutely switch), but I'm betting there's an order of magnitude more of people paying far too much on AT&T or VZW when they don't travel much and/or don't need the extra coverage... That hurts the overall market as much as anything cause it empowers the bigger carriers based on nothing but laziness and inertia.

Now with them not seeking the T-Mobile merger (for a while) what are your bets that the new CEO will go after US Cellular and some of the other regional carriers. They don't really need the spectrum but they could use the customers.

US Cellullar LOL. They have 4.5 million subscribers. Who wants US Cellular.

Last time I checked, 4.5 million is a lot people.

Not compared to Verizon with 122 million and AT&T with 105 million. Sprint and T-Mobile have around 52 million. 4.5 is crap. There is pre paid carriers with more customers then US Cellular.

I wish I could get a truthful number of subscribers...there are only around 230 million people with cellphones in the US, and not everyone of those has a smartphone... Posted via Android Central App

You have to take into consideration what counts as a 'subscriber'. They count every line on an account as a subscriber, whether it be a phone, tablet, mobile broadband, aircard, whatever. One person could be 4 subscribers potentially.

Indeed. If they did it right (offering discounts so they actually keep the majority of USC's customers) they could strengthen their Midwest customer base. The extra spectrum wouldn't hurt and certainly some of it could be sold to T-Mobile to lessen the overall cost of buying USC.

US Cellular has lots of coverage in rural areas that Sprint desperately needs, especially northern New England, the Appalachians, the pacific northwest, and the middle of the country from Wisconsin to Oklahoma. You can see a map of new or improved coverage if Sprint merged with US Cellular at http://i.imgur.com/ps4DSom.png In the areas where both Sprint as US Cellular both have coverage, US Cellular's frequencies line up nicely to give Sprint additional capacity and/or increased speeds.

Bye Bye Dan. Thank goodness. He was not a good CEO IMO.

Sprint has made mistake after mistake after mistake. Every move seems wrong or ends in failure. When will they get it right? #sprint Posted via Android Central App

I'm curious how much download speed do u need to average to watch like nextflix without buffering and surfing the Web comfortable... Because 4 to 8mb is all u really need on average to me, ppl hype about 30mb reading stuff online and streaming music is all the same Posted via Android Central App

Bro when I install 50mb in the bllink of second I'm happy.
Sure i could stay there for 20 seconds looking at it but I'd rather be done with it and move on with life.

3Mbps for a good Netflix connection Posted via Android Central App

I'm sorry all of your guys Sprint service sucks. Mines freaking fantastic. Constantly getting 25 mbs down but the upload is blah. Have t mobile here too and their 4G is much much faster than their Lte. Posted via Android Central App

4G is LTE. I question anything you say if you don't know that.
HSPA+ is NOT 4G. Don't let the carriers fool you. Especially AT&T and their HSPA 14.
HSPA+ is 3G+. I'm most likely going to root just to make HSPA stop showing up as 4G.

If you want to get technical, LTE doesn't comply with the 4G standard. It's 3G as well.

doesn't AT&T use HSPA+ 21.1? i've seen 15 Mbps on HSPA+ on my S III. Posted via the Android Central App

Well since they finished the network revision I get 5-3 mgb down and 3mgb upload on 3g now with the phone I got through virgin mobile when I use to get these speeds on 3g 0.50-0.25mgb down and 0.25 upload with the phone I had now!!! So that's a improvement in my area El Dorado, Arkansas, but I'm going to get the LG Volt and try out those 4glte speeds in my area hey and it has sprint spark capabilities!!! I hope this new CEO use the spectrum to expand their coverage area on the prepaid network and postpaid too. So impress me!!!! Posted via Android Central App

The new CEO is just going to be a voice for Softbank as they will more than likely be the ones making the decisions. Reply fail, supposed to be new post not a reply.

Yeah I saw a similar improvement on 3G in Puerto Rico, tho I'm rarely on 3G anymore, my usage shows I'm on LTE 90-95% of the time now... The 3G network might even be less congested in areas where LTE is really getting hammered (stadiums etc) but I never really try switching down.

I'm not a Sprint customer but what is its primary stumbling block? Prices? Phone selection? Something more technically specific?

Network "Nothing I shoot ever gets back up again."

There was a time when virtually everyone on Sprint couldn't accomplish anything because the network was literally unusable. For most people, including myself, that time seems to have passed but apparently there are still folks with horrible data rates and signal loss. And then there's that other subset of users who use their carrier's speeds as a bragging point and others get butthurt that theirs is slightly slower. I don't care that Sprint isn't THE fastest. I only care that it's fast. And if you're in a good area with it, it is indeed fast.

Many people won't admit or are afraid to admit that Sprint is now a very usable network.

Indeed. I called them out when it sucked but now I'm using the crap out of it because it is PLENTY fast. 3G and LTE are both fast. I do feel for those who are still stuck though. They do still exist. I've been in those areas. Fortunately only for a short time.

Well that's actually good to hear. We have four major carriers and things are not that great. Can't imagine how bad it would be if we dropped down to only three.

If we dropped down to 3 because two or more of the smaller ones combined their money and spectrum then it would be actually pretty good.

The industry is really only controlled by two carriers anyway. The FCC is full of shit no matter how you look at it.

I'm happy with their prices, haven't really changed much over the last three years (unless you opt for a Framily plan without unlimited use) but they're still competitive with Tmo (particularly if you're looking at unlimited data). Phone selection is awesome, specially since they even started supporting the Nexus line again last year, but I don't think any carrier suffers from poor phone selection these days (VZW is more picky and AT&T has some questionable exclusives but that's about it). The network is the biggest concern, as with any carrier (after price), tho they're working on it despite a popular perception that it's somehow completely broken or abandoned. Puerto Rico, where I live, saw a ton of upgrades last year that made a night and day difference. I've been pretty happy with their customer service too, very accommodating, far happier than my experience AT&T, although that too can vary by location.

All I know is customer service improved dramatically right after Hesse came aboard. It was the worst and then became the best. I'm concerned moving forward. Posted via Android Central App

As am I. I work in one of the Business Premiere Care call centers, and they announced last week that we're becoming a "vended" call center... no longer operated by Sprint, but operated by a third party company, with Sprint contracting their services. Not happy about the change.

Looking forward to hearing how Marcelo plans to improve Sprint. I use both Sprint and Verizon. During speed tests, the Verizon wins, of course. However, Sprint opens web pages just as fast as my Verizon phone (if not faster). And I have no issues watching Netflix or streaming music on either device. Those are my main uses (I do most of my large downloading while connected to Wi-Fi, which is quicker than both networks), so overall I'm satisfied with Sprint while hoping download and upload speeds become more competitive with others carriers. Posted via AC App on HTC One

7yrs later, lol! Supposedly Sprint has soooo much spectrum, best thing this "new" CEO can do is actually USE this large amount of spectrum, to produce speeds that far surpass the competition. Posted via Android Central App

At one time it was all being used. Now its going to be used for different things.

Sprint does have a lot of spectrum. In fact more than any other carrier in the US. Posted via the Android Central App

Having and using aren't the same. If they used it their network would be pumping out some serious speeds! Posted via Android Central App

It already is. Just saw a screen shot of a speed test on g+ with a download speed of 71.

For the first time since I started using Android 4 years ago, I'm no longer CDMA. Now apart of the GSM Family. Hesse was OK Posted via my OnePlus One

I wish GSM was an option in my area. T-mo and AT&T are virtually non-existent here. Even Verizon doesn't have 4G here (See that little spot in their coverage map, in Western Wisconsin? That's where I am). But yet Sprint of all carriers has decent LTE in my town as well as nearby towns.

I like staying in the cdma family only!!!!!! Im a Sprint customer all the way and im going to stay loyal because they have the best price and devices in my area. I just wish they would expand there coverage!!!!! Posted via the Android Central App

How do I find the ETF on the Sprint Zone app?

Left Sprint 2 years ago and NEVER looked back!! MY LTE on ATT > than non existent and slower than dial-up unlimited Sprint!