Sony shouldn't respond to Microsoft buying ZeniMax Media by buying a publisher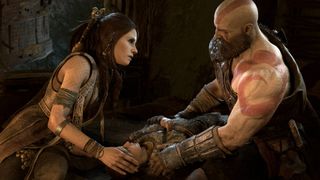 (Image credit: Sony Interactive Entertainment)
Ever since the announcement that Microsoft was buying ZeniMax Media for $7.5 billion, there's been something of a fervor, a cry from people that Sony needs to "respond" in kind by buying a publisher to buff up the slate of games from Sony Worldwide Studios. While we never truly heard the end of it, now the deal has been finalized and Bethesda is part of Xbox, these talks are ramping up again.
Even my coworker and PlayStation lead Jennifer Locke has argued that for PlayStation to effectively compete, Sony needs to acquire a publisher. I understand the knee-jerk reaction — devolving into list wars, Xbox now comprises 23 different studios while Sony Worldwide Studios is composed of just 13 — but simply wishing for Sony to snatch up a publisher is unrealistic and unneeded.
Microsoft purchasing a gaming unit on the scale of ZeniMax Media was unprecedented but also lightning in a bottle. ZeniMax Media was privately owned, meaning there weren't any public shareholders to account for. It also kept out the possibility of being outbid, as we saw with Codemasters recently being acquired by EA, who outbid Take-Two Interactive. The two companies also shared a long history, with several games like The Elder Scrolls and DOOM first coming to console via Xbox.
By contrast, if Sony were to go for a publicly-owned publisher like Square Enix or Capcom, it would be removing franchises that have a long history in the game industry across multiple platforms. Microsoft has also needed to build up its first-party lineup, a problem Sony simply hasn't had over the last several years. Quality and tastes are subjective but even right out the gate for the newest generation, some of the best PS5 games are first-party efforts, with games like Demon's Souls and Marvel's Spider-Man: Miles Morales garnering critical acclaim.
Sony has come into the newest generation in a position of strength, with over 4.5 million PS5 consoles sold so far. Meanwhile, PlayStation Plus is seeing growth as premium games are added all the time, something Sony Interactive Entertainment CEO Jim Ryan notes will continue for the future.
With Sony not facing an extreme need to bulk up the games offerings for the PS5, inducing more mass industry consolidation would not be a good thing. That's not to say Sony shouldn't be reacting to how the industry evolves but I don't think it's fair to say Sony isn't taking note of the changing world.
Internal first-party efforts are expanding, too. Sony Santa Monica is working on a new project that is almost certainly unrelated to the next God of War. In more of a departure from the company's past business model, Sony is also branching out with more games headed to PC, including a "whole slate" led by Bend Studio's Days Gone later in the spring. This is a great move, ensuring additional revenue to fund the big blockbuster projects Sony is known for even as the tail end of PS4 game sales fall off.
In addition to expanding its internal teams, Sony isn't opposed to buying gaming companies. After all, Insomniac Games was purchased back in 2019 and while outbid by Tencent, Bloomberg reports that Sony attempted to buy Leyou, parent company of studios like Splash Damage and Digital Extremes. Sony clearly isn't opposed to dropping cash if it feels the need is great. It's always purchased studios after long periods of working together and there's no reason for Sony to abandon this model, at least for the time being.
The video game industry is better and more competitive with more players in it as a whole. Even though there are more deals like like Gearbox being grabbed up by Embracer happening lately, having numerous publishers keeps a balanced playing field. If the bidding wars continue, perhaps there will come a time that Sony needs to buy a publisher just to survive but we're very clearly far removed from that kind of reality.
Sony will continue as is, maintaining the status quo and acquiring select partners where needed but for now, is in no real danger.
Get the Android Central Newsletter
Instant access to breaking news, the hottest reviews, great deals and helpful tips.
Samuel Tolbert is a freelance writer covering gaming news, previews, reviews, interviews and different aspects of the gaming industry, specifically focusing on PlayStation on Android Central. You can find him on Twitter @SamuelTolbert