Microsoft's ZeniMax acquisition shook the games industry, now Sony should do the same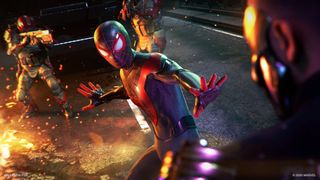 (Image credit: PlayStation)
Aside from the new console generation beginning with the release of the PS5 and Xbox Series X, one of the biggest announcements to come from the past several months was Microsoft's acquisition of ZeniMax Media for $7.5 billion. Under this deal, which was finalized today, studios like Bethesda, Arkane, id Software, MachineGames, and Tango Gameworks are now all part of the Xbox family. This is a move that will shake the industry for years to come, and there are extreme ramifications for what this means going forward, especially for Sony.
Despite any concerns about consolidation, monopolies, and anti-competitive practices — all of which are valid — this is the direction that the industry is moving, as with most tech industries. I may not love the idea of console makers buying up publishers left and right, but with Microsoft arguably starting the shift now, Sony needs to keep up or fall behind — though my coworker Samuel Tolbert disagrees, arguing that Sony doesn't need to buy a publisher.
That's not to say I want Sony buying up powerhouses like Take-Two or WB Games (AT&T was reportedly looking to sell the latter off before changing its mind), but I think Sony could find the right fit with another publisher. It simply can't be complacent, and while I think its first-party offerings are extraordinary, this means little when the rest of the market is being bought up. And this won't only be coming from Microsoft. Tencent, Amazon, and Activision — even Google, if it could get things together regarding Stadia, is a big player.
While Sony has made strides in recent years to enhance its own first-party portfolio — acquiring the likes of Insomniac, the developer behind the acclaimed Spider-Man: Miles Morales, easily one of the best PS5 games available — a single studio or two can't compete with what a publisher can offer. Square Enix might be a viable option, but its dealings in other media besides games pose a problem for Sony's current PlayStation strategy. Other companies like Capcom, Konami, CD Projekt, and mid-size publishers could be a good fit as well.
Part of Microsoft's move in acquiring ZeniMax for Xbox Game Studios, other than bolstering a struggling first-party portfolio, was likely to strengthen Xbox Game Pass. Xbox's Netflix-like subscription service is one of the best values in games today, offering hundreds of downloadable games for the low cost of just $10/month. What makes it even better is that all Xbox Games launch into Game Pass the same day they release at retail. This means, potentially, we could be playing The Elder Scrolls 6 and Starfield the day they come out by just spending $10 instead of the $120 we'd be paying for each individually.
Microsoft wants you in its ecosystem, and it's doing a hell of a good job at that. Cross-play may be picking up steam, meaning your platform of choice matters less in the long run, but it's far from being in every game. If your friends are playing on Xbox, you're going to play there to. This is what Microsoft is banking on, what became even more enticing with the ZeniMax acquisition, and what Sony needs to do better at.
Sony may have started offering the PlayStation Plus Collection, but it pales in comparison to what Xbox players get through Game Pass. I know I keep bringing up Game Pass when I'm talking about publisher acquisitions, but that's what I believe this comes down to. ZeniMax bolsters Xbox Game Pass for Microsoft on console and PC. Whether or not titles like The Elder Scrolls 6 come to PS5 is up for debate, but like I said earlier, it will almost undoubtedly launch into Game Pass for a far lesser entrance fee than on PlayStation.
PlayStation's penchant for carefully curated third-party relationships and marketing deals, as we've seen with the PS5 exclusive demo of Resident Evil Village, isn't enough. Now when you consider the possibility of it adding a publisher to the mix, things get interesting.
Again, I'm not fully supportive of the idea behind Microsoft and Sony, among others, buying up publishers. But since it's the reality of this industry as more companies are consolidated, Sony needs to play ball, too.
Get the Android Central Newsletter
Instant access to breaking news, the hottest reviews, great deals and helpful tips.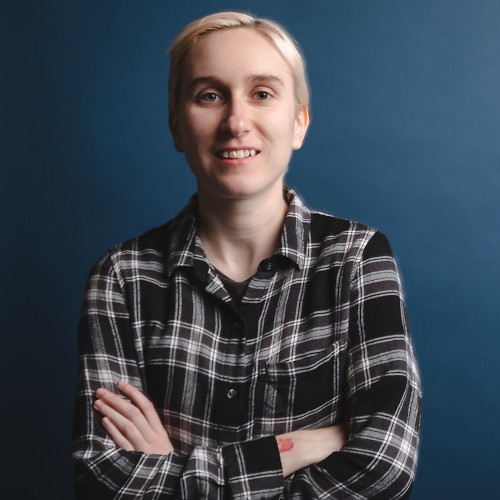 Games Editor - PlayStation, Android, VR
Jennifer Locke has been playing video games nearly her entire life. You can find her posting pictures of her dog and obsessing over PlayStation and Xbox, Star Wars, and other geeky things.