Sony open sources Xperia Z Ultra software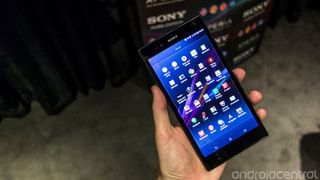 Taking to its developer portal, Sony has posted a download for the complete open-sourced software for its newest giant device the Xperia Z Ultra. Even though it hasn't been broadly released yet — currently slated for a September 12th launch — Sony is releasing a full archive of the software (version 14.1.B.0.461) for the C6802 HSPA+ model for download. Sony has a pretty good track record when it comes to open-sourcing its device software, and we're glad they're doing it again here.
Enterprising developers and tinkerers alike that are trying to get a head start on development for the device can grab a download of the full archive at the source link below. The download clocks in at a hefty 228MB for the whole deal, and will give you access to all the bits you'll want to have your hands on.
Source: Sony
Andrew was an Executive Editor, U.S. at Android Central between 2012 and 2020.
When is the Z Ultra coming to Canada?

Hmm....available at Negri Electronics now? Will have to check Pacific Mall in Toronto then.

Thats so awesome by Sony.......if only the big red thing im stuck on woukd carry the coolest phones.....I would rock this brick like an 80's boom box! Posted via Android Central App

"big red thing I'm stuck on"....Rogers in Canada or Verizon in the US?

People should learn to bypass the carriers.;) I am already rocking this brick... in the US. It's a wonderful device, highly recommended. If I would stuck on a troublesome carrier, I would just buy an imported device and tether it with one of the carrier devices (using the latter for connection) and make calls etc over WiFi. Personally, that is what I would do since I prefer a great, clean device rather than a bloated one.;)

Good job Sony. Posted via Android Central App

I wish this phone had a camera flash, if so I would get it over the N3 or one Maxx. Sony you really screwed the pooch with that decision. Posted via Android Central App

I don't know, but the overall design is getting boring for all vendors. All SOny phones look same (just size is different). The screen also looks 'washed-out'.

A magnificent device from Sony. The things which I like most about Xperia Z are that it is designed to be resistant to both dust and water.

Dear Sony: Get one of your better phones on Sprint and I'll seriously consider buying it. I like your stances on supporting the dev community, but not enough to go to AT&T or Verizon. Thanks.

Quiet satisfied with xperia z
Android Central Newsletter
Thank you for signing up to Android Central. You will receive a verification email shortly.
There was a problem. Please refresh the page and try again.