Sony confirms Android 4.3 upgrade plans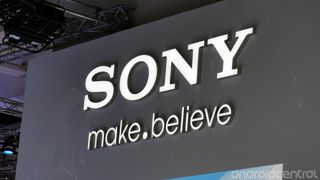 Sony is the first Android OEM to commit to device updates to Android 4.3, less than a day after Google unveiled the new version of Android in San Francisco. The Japanese company says it can confirm that the Xperia Z, Xperia ZL, Xperia ZR, Xperia Tablet Z, Xperia SP and Xperia Z Ultra will all get upgrades to Android 4.3, though no specific update timetable is offered.
In addition, Sony says it's looking at upgrading some of its Android 4.1 devices directly to 4.3, leapfrogging 4.2 entirely. (It wouldn't be the first we've heard of a manufacturer possibly jumping straight from 4.1 to 4.3.) Again, Sony's not committing to any timeframes, but says it'll share more details when it's able.
Meanwhile, the Android 4.2 updates will continue rolling out for existing Sony devices. The manufacturer says the Xperia ZR and Tablet Z will start seeing 4.2 push out from early August.
Source: Sony Mobile (opens in new tab)
Android Central Newsletter
Get instant access to breaking news, the hottest reviews, great deals and helpful tips
Alex was with Android Central for over a decade, producing written and video content for the site, and served as global Executive Editor from 2016 to 2022.
Finally, someone is thinking straight. And they ask me why do I hate samsung and htc... "reviewing" ha?

Sorry for dp. I just saw that a beta version for Xperia Tablet Z is ready. Sources say it's running smooth. Hat off for Sony.

Hi guys I have an xperia Z on the Virgin Mobile network(UK) and I have still not received the 4.2 update and now they announce the 4.3. Can any you guys at Android Central help with this apparently some UK users on Vodafone, 3 and o2 have the update but EE including its MVNO people and SIM FREE people are still waiting HELP HELP HELP thanks in advance

Got to use the sony desktop software to download it.. Posted via Android Central App

Sony hasn't been consistent whem coming to updates, hope this spells a start of good things to come. I like these good news. Posted via Android Central App

Good move by Sony, though we need actions rather than words before we can declare them better than Samsung of HTC. Leaving the dumb carriers aside, updates should not take more than a couple of months to be released, especially not for the premium devices. Really think Google need to take the lead on this for KLP and push manufacturers to offer a more timely update schedule and make it easier for updates to be less reliant on carriers. May be it should be mandated that manufactures have to make all minor releases available to all handsets e.g. if you buy a Galaxy S3 mini with 4.1, Samsung have to provide updates to at least 4.3.

The reason OEMs hold back on update is because the new version of Android is not guaranteed to be bug free. 4.2 and 4.2.1 was mired in buggs, hence why every OEM waited until 4.2.2 to offer 4.2 updates.

Yet, apart from the HTC One (a pretty new phone) and a couple of other devices, none of the big devices from the last 18 months have been updated to 4.2.2. My S3 got 4.1.2 in December and nothing since. If a top of the range phone like the S3 has to wait for updates, what chance those rocking mid-tier phones which are more than capable of running the newer OSs? I don't expect day 1 updates, but we shouldn't simply have to wait and wait and wait for things to be updated. I am sure some of the bugs we are getting are simply due to the huge number of different chipsets (CPUs, GPUs radios, etc) being used by the manufacturers. Samsung use a number of chipsets in the same model! That is really something that they have to deal with otherwise they will lose our custom. If manufacturers cannot commit the necessary resources to support your phones for min 2 years, then maybe they need cut down on the variations of devices and simplify their ranges. Samsung have 10s of phones that are all very similar and have no differentiation which are then left high and dry cos it costs too much to support them afterwards.

Well said! OEM's seem to make tons of handsets and throw them into the market hoping a few stick.. then they drop support so fast. LG is one of the worst, they release a flagship and maybe give it one update... release a new flagship and drop the old one the second it's released. The LG Optimus G is a perfect example, since the G PRO has been released that's all they post about, all they seem to update and focus on. The G2 will come out and the G Pro will be dropped. It seems if you want to get the 'latest version' of android you have to replace your phone yearly... if you want it in a timely fashion. (Nexus excluded)

After my xperia s I'll never own a Sony phone again.. Posted via Android Central App

Yeah the XS owners got screwed over pretty bad

Good news!! I love u more sony!!
Xperia Z here! Posted via Android Central App

How many times have Sony said they will release something 'shortly' or give a date and then far exceed it. They know they are rubbish at updating phones, this is to just try and silence people for a while.

Well, my experience with Sony is only a few months old, but I'm loving my Xperia ZL so far, and I did get my update from 4.2.1 to 4.2.2 even with a carrier-locked phone. This is good news, and I will start pestering my carrier's tech support and customer service for as soon as it starts to hit major markets.
Android Central Newsletter
Get instant access to breaking news, the hottest reviews, great deals and helpful tips
Thank you for signing up to Android Central. You will receive a verification email shortly.
There was a problem. Please refresh the page and try again.