Should I buy a PS4 for The Last of Us Part 2?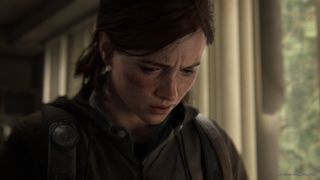 (Image credit: Sony)
Best answer: If you don't happen to own a PlayStation 4 already, it might be best to wait until the PlayStation 5 launches later this holiday. With The Last of Us Part II confirmed to be compatible with the PS5, the only reason it would make sense to pick up a PlayStation 4 now would be if you really cannot wait to play the game.
Should I buy a PS4 for The Last of Us Part 2?
The Last of Us Part II is probably one of the most anticipated video games to release in some time, so it wouldn't be shocking to hear that someone wants to purchase a PlayStation 4 just to play. With Sony releasing limited edition The Last of Us Part II-themed consoles and accessories, players can even jump into the PS4 lifecycle late and in style.
With that in mind, it's important to note that The Last of Us Part II has already been confirmed to work with the upcoming PlayStation 5. At the end of the day, it boils down to how badly you want to play the game. If spoilers are a huge deal to you (and you haven't already been spoiled thanks to the unfortunate leak of many plot points), then you might want to look into picking up a PlayStation 4, as the original console retails at just about $300. If you feel like you can wait, however, it might be worth it to hold off until the holidays.
Is The Last of Us Part II compatible with PlayStation 5?
For those worried that a PS5 version of The Last of Us Part II won't launch for some time, it seems like that won't be the case this time around. Speaking to CNET in an interview late last month, PlayStation CEO Jim Ryan confirmed the PS4 version of The Last of Us Part II would run on PS5 when the console launches this holiday.
Despite these assurances, there's still some uncertainty on when the PS5 will launch, how much it will cost, and just how many will be available considering the general delay on products due to the COVID-19 pandemic.
If you're planning on waiting to pick up The Last of Us Part II on the PS5 in the hopes of a better, more enhanced version, you might be waiting for some time. At the moment, it's currently unknown whether or not Sony has any plans to re-release the game on its newest console, as it did with the original The Last of Us. If a newer version of the game does launch on the PS5, it won't be for at least a year or so, but knowing that the game will be available at launch for Sony's next console should help make the decision to pick up a PlayStation 4 or wait much easier for those making it.
An anticipated sequel
It can't be for nothing
The Last of Us Part II is one of the most highly-anticipated games ever, and with good reason. After the major success of the first game, fans are ready to see where Ellie's journey has taken her, and what it takes to seek revenge in an apocalyptic world.
Perfect for playing
A ton of titles
If you can't wait for The Last of Us Part II, the PlayStation 4 Pro is still an incredible console to pick up. Not only will you be able to play the latest games, but the PS4 also boasts a rdiciulously impressive lineup of exclusives for players to experience.
Sign up for Black Friday email alerts!
Get the hottest deals available in your inbox plus news, reviews, opinion, analysis and more from the Android Central team.
Anthony Nash has been writing about games and the gaming industry for nearly a decade. When he's not writing about games, he's usually playing them. You can find him on Twitter talking about games or sports at @_anthonynash.