For under $100, Rowkin offers two different options in the smallest true wireless earbuds you can find, but you should account for the fact slimmer frames forced some things to be cut down for size.
A bullet to the ear usually isn't the way to go, but it's fine when good audio passes through your ears instead. True wireless earbuds are no longer just a novelty, they are widely available, and in different form factors and price points. With headphone jacks fading away, Bluetooth is emerging as the de facto standard of choice. But if you're going to cut out one cable, why not cut them all off?
Going truly wireless with earbuds isn't all that new, but Apple helped popularize the concept with the AirPods. Small, easy to pair and convenient to carry, they look like someone chopped the cables off the wired version. For Android users, the options are plentiful, now running the gamut from less than $100 to upwards of $300-$400. Rowkin's Bit Charge Touch and Micro Touch are very close, with almost identical designs, yet slightly different feature sets.
Pros:
Better sound quality than previous versions
Smallest form factor available
Lightweight and comfortable
Charging cases use magnets for storage
Good prices
Cons:
Touch controls are finicky
Battery life isn't long per charge
Sweatproof, but not water-resistant
No fast charging
Rowkin Bit Charge Touch and Micro Touch What I Like
Both models are currently under $100 — $89.99 for the Micro Touch, $99.99 for the Bit Charge Touch. That makes them pretty affordable next to more expensive options, including for iOS users who might think the AirPods are their only choices.
Rowkin has been here before. Last year, it launched the Micro, a now-discontinued version that has been replaced by the Micro Touch. What's the difference? Not only a smaller charging case, but also touch-sensitive controls. The same bullet-like design remains, and with it, Rowkin has managed to cram in a fairly rugged driver and diaphragm inside.
Rowkin considers these to be the "world's smallest true wireless Bluetooth headphones" and it's hard to argue with such a proclamation. The company has managed to make them really diminutive, and the minimalism extends to everything else, too. There are three sets of eartips in the box, along with a short microUSB cable to plug into the charging case. The only difference between these two models is the size of the case.
Finding the right fit is crucial to getting the best noise isolation possible. Both models are identical, and felt like wearing earplugs. With nothing touching anything other than the inner ear, the lightweight design and form factor made it easy to forget my ears were plugged to begin with. The smaller diameter also didn't apply pressure on any part of the ear, so while they felt snug, they didn't feel like being crammed or forced in.
Being the same, there is no difference in audio quality with either model. Rowkin packed in better drivers than in last year's models, but hasn't said much about it, otherwise. Either way, they sound better than their respective predecessors, pumping out punchier bass and better balance on the mids and highs. The difference isn't a huge leap forward, but good enough to render the previous versions obsolete.
Supporting both AAC and aptX codecs covers iOS and Android users, ensuring the higher quality Bluetooth codec flows through from any Android handset. That also includes support for Siri and Google Assistant by triple-tapping the right earbud until the familiar voice pipes up.
With earbuds this small, fear of loss is a cause for concern. Rowkin smartly uses magnets to lock the buds in when placed into the charger. The buds are designated by left and right to avoid any confusion — which is important since Rowkin neglected to do that last time.
Battery life is where things start to deviate. The Bit Charge Touch's case has a 2100mAh battery inside capable of recharging the earbuds up to 15 times. The built-in USB-A port also means you can use the case as a portable charger for phones and other mobile gadgets. It's a neat feature to have in a pinch, though you won't get a lot of life in a phone without expending most of the case's own charge.
In contrast, the Micro Touch's case is only 400mAh, capable of recharging the earbuds an extra three times. There's also no charging output like the Bit Charge Touch's case has.
With those numbers, Rowkin rates the earbuds to last up to 3.5 hours per charge. That's not going to happen in most circumstances. I know everyone has a different threshold for volume, but you're probably going to edge higher each time out. I certainly did, and found I was getting just over two hours consistently.
Unfortunately, there's no fast charging included here, and it took 90 minutes to recharge both buds from empty to full.
Rowkin Bit Charge Touch and Micro Touch What's Not Good
It's great that for something so small, Rowkin managed to make the earbuds sweatproof. I used them in the gym and haven't experienced any degradation or issues since. However, there were some caveats that I couldn't help but notice.
The glossy piano black finish is a slippery nightmare when fingers and hands are sweaty. Pulling one out of my ear once took two attempts, and even then, I had to be careful not to let it slip through my fingers. But even more frustrating than that was the Micro Touch case. The case's piano black finish wasn't the issue, it was getting the buds out of the case after they were locked in.
The charging basins are too far recessed, leaving a smaller sliver to grab hold of when taking them out. That's where the glossy finish worked against me. It was a slippery combination that forced me to try shaking them out of their magnetized holsters.
None of this was a problem with the Bit Charge Micro. While noticeably bigger, the case uses a neat slide-out mechanism that offers easy access, along with some degree of protection. There's no cap on this case, like the Micro Touch has, so dust and water could still get in.
The pairing process is also one of those nuances that can feel like a rocky start. Rowkin sets it up so that you pair your device with the right earbud, which then subsequently connects to the left earbud, syncing it all together. What is less conspicuous is the distance between the earbuds necessary to facilitate the connection. The two buds have to be placed right next to each other, face down. The small LEDs light up red and white until they're supposed to be solid white.
It was all good with the Bit Charge Touch, but the Micro Touch forced me to retry it after the left earbud wouldn't sync. Thankfully, I didn't run into the same problem when pairing them with other phones.
Lastly, the touch controls Rowkin touts are a mixed bag. Simply pausing and playing music is easy. It's just a double tap. Triple-tapping triggers the phone's voice assistant. Double-tapping the left earbud skips a track, triple-tapping repeats it. Triple-tapping either earbud rejects an incoming call. Tapping and holding accepts and ends a call.
The margin for error is thin on all of these. Where I tried to repeat a track, I ended up skipping one instead. When I tried to bring up Google Assistant, I got music instead. The only controls I consistently took advantage of were those related to phone calls and playing and pausing music.
Speaking of which, the microphones are decent, but not exemplary. People I spoke to knew right away I was using some sort of headset, noting a "distant" sound to my voice. Voice assistants generally did well understanding what I was saying — until ambient sound added to the confusion.
Rowkin Bit Charge Touch and Micro Touch Review
Both of these models deal with a few of the key issues their predecessors had: knowing which one is left and right, and better audio quality to make them sound bigger than they are. The limited playback time per charge is somewhat offset by the case's own capacity — especially with the Bit Charge Touch — but it's a factor, no matter what. When other models can manage to inch closer to four hours, paying a little more money might be worth it.
3.5 out of 5
Rowkin's main advantage comes down to sizing and comfort. These earbuds make the AirPods look big, never mind others from the likes of Jabra and Bragi. Being one-dimensional in fit and form means they're likely to feel more comfortable than larger models tend to be, so if you want to feel like nothing is there, either of these will deliver. But if you want a pair of true wireless earbuds that cover all the primary and secondary functions with sublime performance, you will need to spend more elsewhere.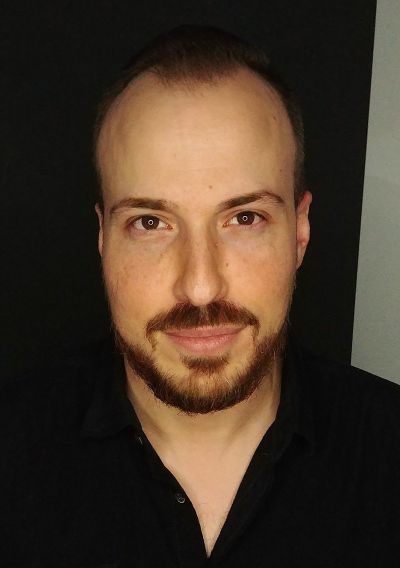 Contributor, Audio Reviewer
Ted Kritsonis loves taking photos when the opportunity arises, be it on a camera or smartphone. Beyond sports and world history, you can find him tinkering with gadgets or enjoying a cigar. Often times, that will be with a pair of headphones or earbuds playing tunes. When he's not testing something, he's working on the next episode of his podcast, Tednologic.