Rogers drops Cuba from its international 'Roam Like Home' package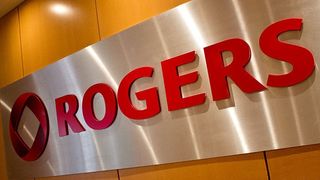 Rogers has confirmed that it is dropping Cuba from its "Roam Like Home" international roaming package. In a statement given to the Financial Post, Rogers confirmed that high demand has overwhelmed its Cuban operator partner's network.
From the Financial Post:
Roam Like Home, for those unfamiliar, allows Rogers customers to use their phones at more affordable rates while traveling in more than 100 destinations. Available on Share Everything plans, the Roam Like Home package costs $5 per day in the U.S., and $10 per day in other countries, up to a maximum of $100 per month while traveling abroad. The rates are set to expire for Cuba on July 12.
Awwww. Cuba just can't get no love.

Nor can the Canadians with their monopolistic carrier network. Posted from my cracked Nexus 6/Nexus 7 2013/Surface Pro 3

Meh.... Posted by way of my Note Edge

Take that communists! Posted via the Android Central App

Sorry Fidel....the number or code you have dialed is in service at this time. But because your a dictator and your cell service is pre 1995, your call cannot be completed at this time. Thank you.....

Well, at least they have a better reason than "we were losing a $h!t-load of revenue." Posted via the Android Central App

So Rogers uses Cuban sub par infrastructure as the excuse... When really Rogers just wants to gouge the thousands that vacation in Cuba.... I go for the rum and beaches.... Sure some cell service is nice but I don't expect nore require the highest standards... I'm there on vaction... The Facebook updates can wait lol. Rogers just wants to continue to tap into that point family where the kiddies get the parents phone and watch YouTube for a week straight while in Cuba Posted via the Android Central App
Android Central Newsletter
Get the best of Android Central in in your inbox, every day!
Thank you for signing up to Android Central. You will receive a verification email shortly.
There was a problem. Please refresh the page and try again.