My adventures with robotic vacuums aren't many — my first was a no-name straight from China that wasn't by any means smart. My kids named him Herbie (not sure why) and we would summon him by pressing the lone top button and he'd spin and swirl around the house in no specific pattern, doing a decent job of clean up rogue Cheerios and cat hair. Don't get me wrong, I thought Herbie was awesome, especially since I no longer had to pull out my full-size vacuum for daily cleaning duties, but he was, in fact, not really that awesome.
I've never owned a Roomba or comparable smart vacuum, so when I first fired up the Roborock S5, to say I was impressed would be a huge understatement. The fact that the first thing the S5 did was fire off a firmware update already got my inner geek giggling. From there I was off to a whole new world of what owning a smart robotic vacuum really means.
The Good
Super simple to setup
Cleans extremely well & efficiently
Important parts can be cleaned or replaced
Does double duty as a mop
Alexa and Google Assistant integration
The Bad
Mopping is okay, but not great
Map can't save zones
Pricey
Voice controls are extremely limited
Let's do some cleaning
Given the hefty price tag of the S5, I was super excited to get rolling and see what magic a $500+ vacuum could do to my floors — aside from saving me loads of time — that I couldn't already do with my current handheld vacuum. I'd dipped my toes in the world of robot vacuums with Herbie, but my world was about to change.
In the box, I found quite a few pieces:
The S5 vacuum
Dock charger with a waterproof pad
Power plug
Two washable mop cloths
Water tank attachment
Two pairs of washable filters
Cleaning tool
Once I found a suitable long-term home for my S5, I attached the waterproof pad to the charging base, plugged it in and downloaded the Mi Home app. The app easily discovered my S5 and after a few seconds prompted me for an initial software update. It took a few minutes but talked to me through the whole process (this was a still a bit odd given that Herbie wasn't much of a talker).
In addition to updating the firmware, the app has quite a bit to offer including vacuum settings (volume, time zone carpet mode), a timer for scheduling cleanings, cleanup mode (mop, quiet, balanced, turbo, max), voice packs, notification options, cleaning history, and even remote controls. It's really as robust as they come and much more than I would have expected. Let's just say if you think there's an option missing from the app, you may be asking a bit too much.
When you first start up the S5 — by tapping the button on top of the vacuum itself, through the app or even with Google Assistant or Alexa (more on that later) — it does a bit of a dry run and maps out your house. I was disappointed to find out that it doesn't necessarily remember the mapping (you can't set a zone and tell it to clean it at a specific time, for example) rather it keeps it in the app so it doesn't need to map it out each time it runs. I was super impressed at how the S5 covers the ground and knows right where it is thanks to the collision sensor, cliff sensors and the LDS omnidirectional sensor that gives it a 360° laser forcefield (or something like that).
The S5 runs its course, extremely efficiently, never hitting the same spot twice. It runs in a back-and-forth pattern, never once running into my dining room table, getting lost under the couch or taking a tumble down the stairs (like Herbie did on more than one occasion). The S5 knows it has a job to do and it does it very well. Upon completion, the S5 lets you know it's done cleaning and finds its way back to the dock to charge.
It takes around 30 minutes for the S5 to clean my living room/dining room/kitchen area that is about 350 square feet in total. It uses barely 1/4 of the battery in the process, so there's no worry whatsoever for me that it won't make it through a cleaning on a charge. From my usage so far, you'd need to have a ridiculously large area to clean at once to even try and kill the S5 in a single charge.
The vacuum is actually very impressive. I tested it out with assorted piles of dirt and debris — and some small rogue kids toys — and it cleaned everything up without a hitch. Not once was I left wishing the S5 had done a better job during a cycle, save for objects that were just too large for the S5 and got pushed around.
The S stands for smart
As the S5 cleans it updates a map of your space within the app in real time. You can see the exact path the S5 is taking and where it's been, as well as a semi-virtual map of your room including walls and other obstacles. The map will populate after the initial run and then be used mainly for setting zone cleanups or off-limit areas.
Cleaning a zone is as simple as selecting an area from the map, specifying the number of times to clean and sending the S5 on its way — great for a quick spin through the kitchen after dinner. Within the map, you can also use the virtual barrier tape and specify a "no-go zone". This allows you to dial in the areas the S5 will clean — either by blocking off the entrance to a room, for example, or an entire area from which you want to keep the S5 away.
In addition to just using the app or physical buttons to turn on the S5, you can also use Alexa or Google Assistant by connecting either service via the Mi Home app. Controls here are limited however as you can't do much more than activate the S5 in standard cleaning mode (I'd love to be able to have it clean a zone or even mop through voice commands) but often times it's easier to say Alexa, turn on the vacuum on my way out the door rather than opening the app and going through the steps there.
The timer (or schedule) function is super handy as well, just maybe not for me. Working from home it's very arbitrary as to when I fire up my vacuum. Most days it's in the morning after everyone leaves and I know the room will be free of traffic. I use the app or my Google Home Hub to start up the S5 and leave it to do its business. Should you be a bit more nailed-down in your routine, there is a scheduling option within the app as well. You can set the S5 to run when you please — daily, weekdays or weekends — in addition to choosing a start time and mode (quiet, balanced, turbo or max). This truly lets you "set it and forget it", just as long as you remember to empty the dustbin when it's full.
Let's not forget notifications either. At first, I loved my S5 telling me when it was starting up or had finished a cleanup. Once I knew how well it worked and that it properly started, finished and cleaned each and every time I ran it, I quickly turned off notifications and didn't worry one bit. But still, they're there if that's your thing. And when it comes to the longevity of the S5, there's no real worry in that department. Within the app, you can see the status of all the replaceable or cleanable parts on your vacuum, the filter, brushes, and sensors.
It doesn't stop there
Yes. Not only does the Roborock S5 work as a vacuum (in various modes) but it also has a mopping option as well. Thanks to a well-designed water tank attachment, you simply fill it up, slide on one of the two included mop cloths and activate mop mode. Granted, this isn't as easy as just firing up the S5 and having it vacuum. You have to fill up the water tank, attach the mop cloth and set the S5 to mop mode (which also means the vacuum power is decreased for the duration) but it gets the job done decently well and will save you from busting out the old-school mop and bucket.
It's best to mop only after the floors have been cleaned and also to note that the S5 won't avoid carpeted areas on its own in mop mode. You'll have to specify a no-go zone or block off the area manually. I also couldn't find anything about adding something other than water, like floor cleaner, to the tank. Often I found the S5 did a great job mopping up, while other times it seemed to just run around and leave streaks of water in its wake.
4 out of 5
The Roborock S5 is an amazing vacuum that will certainly find its place in even the most OCD of households. The mopping feature is an excellent addition, but given its inconsistency, it's hard to make it a prime selling point at this time. The app could also use a bit of streamlining and deeper Alexa & Google Assistant integration. Overall, the S5 is a high-end vacuum ($547 at the time of writing) but will prove itself to be more than worth it in almost no time at all. It's super smart, extremely efficient and laser-focused. With replaceable and easily cleanable parts, it's sure to keep your floors squeaky clean for years to come.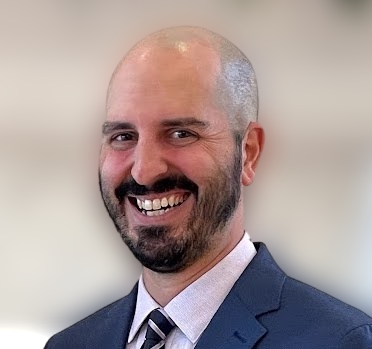 Editorial Director - High Yield
Adam is the Editorial Director of High-Yield content at Future. Leading an outstanding team, he oversees many articles the publisher produces about subscriptions and services including VPN, TV streaming, and broadband. In addition to identifying new e-commerce opportunities, he has produced extensive buying guides, how-to-watch content, deal news, and in-depth reviews. Adam's work can be seen on numerous Future brands including TechRadar, Tom's Guide, T3, TTR, Android Central, iMore, Windows Central, and Real Homes.