Remix OS 2.0 is now available for Nexus 9 and 10 tablets with PC features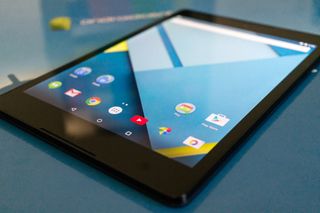 Jide has announced that Remix OS 2.0 is now available for Nexus 9 and Nexus 10 tablets. What makes the ROMs with version 2.0 of the OS interesting for owners is the included multi-window support, which is slated to arrive on Android later this year. If you happen to be in the camp of those who simply cannot wait for said new feature, Remix OS 2.0 may well be your solution.
The OS is powered by Android 5.1.1, but there are numerous enhancements and features added to improve the overall user experience. You can expect to see some features available in the Android for PC release in these Nexus packages. We're talking resizeable windows, file manager, notification panel, and even a taskbar.
You can download both the Nexus 9 and Nexus 10 ROMs from the official Jide website. Flashing guides are also available.
Nexus 10? Isn't the nexus 10 dead? I rarely hear that name anymore. Posted with ❤Love❤

DEADMEME.MWV Posted via the Android Central App

Sadly yes, It has been dead for some time and is stuck on 5.1.1. It is a shame though as the hardware was still very capable. One interesting thing though is that they keep providing the security updates so it is still good there. If i could replace the battery easily i would still have it as my main tablet. It is just impossible to find a new battery for it.

Inb4 "Where is Pickle See!!?!??"

This actually looks good. Wish it supported more devices Posted via the Android Central App

I don't even know where my Nexus 10 Tablet is, but this is intriguing enough for me to dig it out....

This is a bit off topic, but when has that stopped anyone... I hope Google makes another Nexus 9. I love the form factor, the size, ratio, speakers... But I hope next time they don't use a potato Nvidia processor. I'd like to see an Intel Nexus 9. Throw in the multi window stuff (see I made it relevant) and it would be a near perfect tablet. Posted via the Android Central App

Yeah, those Nvidia processors just don't seem like a good choice for a general purpose tablet. I have a Shield Tablet specifically for gaming and media, which it handles phenomenally, but it's kind of a dud when using it for stuff that the K1 wasn't specifically designed for. Posted via the Android Central App

My Nexus 9 is the buggiest, crashiest, device I've ever used. Far more than the Qualcomm based 2013 nexus 7 it replaced, which in turn was much better performing than the tegra based 2012 model I owned. I've also used nexus phones that run perfectly fine too, also running on Qualcomm chips. So my view of Nvidia devices is not great. Posted via the Android Central App

Going to install this on my Nexus 10. Best $150 i ever spent. I get a ton of use out of it still! Posted via the underrated M9

Still use my Nexus 10 all the time. When updates stopped, I flashed cm13 and still loving the hell out of it. I also have the Nexus 9 and 6p when that's charging. Still a REALLY good tablet. Posted via the Android Central App

I would like to learn how to do this as I use my tablet every day, it has not had a software update in over a year. Any help would be much appreciated!

I just replaced my Nexus 10 with a Pixel C because the N10 isn't getting new versions of Android anymore, and the battery has gone bad in it. I'm really enjoying the Pixel C and how much more powerful it is, and I'm looking forward to Android N and beyond. However, the Nexus 10 still works if I leave it plugged in so this would be something fun to install on it. I wish it was a Marshmallow build though.
Android Central Newsletter
Get the best of Android Central in in your inbox, every day!
Thank you for signing up to Android Central. You will receive a verification email shortly.
There was a problem. Please refresh the page and try again.