Red Dead Redemption 2 for PlayStation 4: Everything you need to know!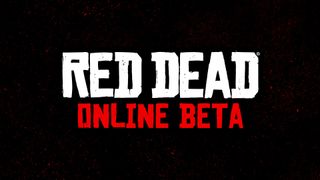 Yes, it's finally here my fellow outlaws. Red Dead Redemption II is real and is now available on PlayStation 4. After Rockstar Games' massively successful open-world cowboy game set during the death of the Wild West, fans began clamoring for a follow-up that continued the story of the Marston family or embraced a new gunslinger. As is turned out, we got a little bit of both.
After years of rumors and silence on Rockstar's end, they finally surprised the world on one random morning in 2016 by announcing a sequel to their critically acclaimed western. Now that it's out, you can read all about our thoughts on it in our extensive review. Needless to say, it's a masterpiece in almost every sense of the word.
What's new with Red Dead Redemption 2?
With Red Dead Redemption 2 out now, Rockstar is continually updating the experience, especially with the launch of Red Dead Online. We'll keep you up to date with everything you need to know as it's released.
December 6, 2018 — Rockstar details first Red Dead Online beta update
After nearly a week since Red Dead Online launched into beta, Rockstar has detailed its first update. The following changes and adjustements have been made:
Increasing the cash and gold payments across a number of different activities including Free Roam Missions, Free Roam Events, replays of A Land of Opportunities Missions, Showdown Series modes and more.
Reducing the prices of most weapons in the Wheeler, Rawson & Co Catalogue and Gunsmiths. For players that have already purchased weapons at the previous prices, we will automatically deposit the difference to player balances starting today - please look for an alert message the next time you log in to the Red Dead Online Beta to notify you of this change, refunds may take up until December 10th to reach all players.
Balancing the values of select pelts, skins and fish as well as horse reviver and pamphlets.
In addition, Rockstar is rewarding anyone who played the Online beta between its launch and tonight (December 6) at midnight PT with $250 in Red Dead Online in-game cash and 15 Gold bars. These will be given out to eligible players by Friday, December 14.
November 30, 2018 — Red Dead Online beta is now available to everyone
Hot off the heels of Ultimate Edition players getting a taste of Red Dead Online's beta, Rockstar has announced that it is now open to everyone. Since these are still the early days of the beta, the studio encourages players to continue sending feedback so that the experience may be improved.
In response to previous feedback, Rockstar also provided a few tips to help players get started on their journey, but most appear to be listing button commands to pull up various menus that players may have been having trouble with.
November 9, 2018 — Online beta will arrive late November
Hot off the heels of revealing that Red Dead Redemption 2 has already outsold its predecessor, Rockstar has confirmed a new release window for the game's Online beta. Before, the beta was only slated to arrive at some point in November, but now we know that it'll come later rather than sooner.
With a late November launch, we may not see the full launch of Red Dead Redemption 2's online mode until some point in December. That'll be fine for many folks, as tons of people are still trotting through the wild west in this hugely expansive game. Others may not take too kindly to the news, but it's important for Rockstar to ensure everything goes off without a hitch. It's by far the most significant launch of this generation, and with the company hoping to replicate the online success it found with Grand Theft Auto 5, it can ill-afford to misstep.
October 23, 2018
Whether you love or hate them, companion apps complement some of our favorite games, and Red Dead Redemption 2 will be no different. Rockstar has announced a companion app for the title that is set to release alongside the game on iOS and Android devices.
According to the company, you can use this second-screen experience to display the game's map, waypoints, journal entries, and your Rockstar Social Club statistics. There will even be an option to move elements of your HUD from your television screen to the app on your smartphone, allowing you to further immerse yourself in the game without becoming totally lost.
October 22, 2018 — New gameplay footage leaks
A 23-second clip of Red Dead Redemption 2 gameplay leaked on Reddit this past weekend. While not particularly long, it was a rather exciting third of a minute that shows main character Arthur Morgan approaching a hostile camp on horseback.
They aren't too welcoming at first, but they at least have a cool enough temperament to ask what he's doing there before they go any further. But whoever was controlling Morgan here had no time for words, as he immediately climbs off his steed to pull out his dual wield revolvers and lay waste to its inhabitants in the very way you'd think an old western badass would. The quick draw ends with a final fatal shot that is glorified in slow motion, blood flying everywhere as the body is blown back from the force of the bullet.
While the scene itself was great, we see a few interesting things going on in the HUD throughout this clip. A big label up top shows the current status of Arthur Morgan in whichever area he's visiting. It says "Wanted" here, which explains the caution displayed by the folks he's approached. Beneath that label, it's clear that the player is in an interrogation situation, something that quickly changes once the bullets start flying.
We also get a glimpse at the weapon wheel. It's a standard mechanic in action adventure gmes, but it allows us to see just how much he can carry. On his person are a hunting bow, a rope, a shotgun, a combat knife, and his pistols. Oh, and those fists of his which we also know can be deadly weapons on their own. The player will also have separate wheels for their items and whatever their horse is carrying in its inventory.
While we've seen official in-game footage from Rockstar already, this is the first time we've seen uncut gameplay that wasn't carefully selected for purposes of marketing. It's possible the clip comes from a reviewer who has broken embargo, a lucky player who was able to buy the game early, or maybe even leaked from Rockstar's very own offices, perhaps intentionally as the company looks to keep the hype machine going full throttle. We suppose the origin doesn't matter much, especially since the world will be able to play the game in just a few short days. Red Dead Redemption 2 will arrive October 26, 2018 for PlayStation 4 and Xbox one.
October 18, 2018
We're in the homestretch now and Rockstar has released Red Dead Redemption 2's launch trailer a week ahead of its anticipated release. At only a minute long, it's short and sweet, but it teases some tense conflicts with the Van der Linde Gang.
October 15, 2018
A little less than two weeks out from Red Dead Redemption 2's release, Vulture recounted the highly-anticipated titles making in a new article published today.
One of the most notable pieces of information to come out of the publication's interview with Rockstar co-founder Dan Houser is that the development team was apparently working 100-hour weeks to get the game done on time. This has caused quite a stir and a renewed conversation surrounding the unsustainable working conditions that game developers suffer through.
Rockstar additionally employed over 1,200 SAG-AFTRA actors to bring to life the game's massive 2,000-page script. This ended up requiring 2,200 days (a little over 6 years) of motion-capture work.
Despite 700 of these actors being brought on for speaking roles, the studio decided that it wouldn't bring big name actors onto projects anymore because of their egos. "I don't want to speak ill of the dead, poor bugger," said Houser, "but we don't bring in name actors anymore because of their egos and, most important of all, because we believe we get a better sense of immersion using talented actors whose voices you don't recognize."
Red Dead Redemption 2 features 300,000 animations, 500,000 lines of dialogue, and "many more lines of code." Hundreds of versions of its trailers were produced until perfected. According to Houser, this immense amount of work results in "this seamless, natural-feeling experience in a world that appears real, an interactive homage to the American rural experience. (It's) a vast four-dimensional mosaic in which the fourth dimension is time, in which the world unfolds around you, dependent on what you do."
As for how long the game's main campaign will take, you can expect to put in roughly 60 hours. It used to be closer to 65, but as release day approaches the team cut 5-hours of content because "they were never going to work technically or be quite slick enough, or they felt superfluous. We removed a mission on a train where you had to deal with bounty hunters, because it was fun at first, but then it wasn't. This part of the process is always about compromise and horse trading. Everyone always loses bits of the game they love."
October 12, 2018
The Wild West was filled to the brim with its own unique weapons for the time period, so Rockstar is ensuring that Red Dead Redemption 2 is full of authentic weaponry as well. The developer recently detailed the game's weapons and their customization systems.
Red Dead Redemption 2 will feature over 50 unique usable weapons, from classic revolvers to sawed-off shotguns. If you gravitate toward one specific weapon, you'll be happy to hear that the more a weapon is used, the better it will perform. The drawback to this being that weapons in Red Dead Redemption 2 will degrade over time, so you'll need to clean your weapons to keep them in pristine condition.
The game boasts "a myriad of customization options ranging from visual upgrades like new metals, woods, varnishes and engravings to performance upgrades like new barrels, grips, sights and scopes." Performance upgrades can improve your damage output, accuracy, reload speed, and more. It's best to take the time and consider what's best for your playstyle, or what suits a particular weapon type the most.
October 10, 2018
Rockstar has clarified some recent news surrounding Red Dead Redemption 2 and how its NPCs will react to players whether they have their mini-maps and HUDs turned on or off. Previous reports stated that if players turned off their mini-maps that NPC dialogue would change, giving them more directions and information about where to go. This appears to have been false. According to Rooster Teeth employee Alanah Pearce, "they'll always give you directions, people likely just noticed them more when their HUD was off."
Seeing as NPCs will provide context and dialogue regardless of your mini-map status, it could end up working out similarly to Assassin's Creed Odyssey's exploration mode. Whether you have this mode enabled or not, NPCs can and will give you directions should you ask.
October 1, 2018
Rockstar has released its second Red Dead Redemption 2 gameplay trailer showcasing just a few of the illegal activities that the Van der Linde Gang can commit. What would a Western be without a good old-fashioned train heist? You won't just be out and about committing crimes all the time though. The world that Rockstar created feels alive, and as Arthur, you can go into taverns, have a nice meal, play some cards, and even decide when to shave or bath.
This trailer also gives us a new look into the game's revamped Dead Eye system, which will now progress in stages. Players will be able to slow time, mark multiple targets, and view critical or fatal points of their enemies. According to Rockstar, "how and when you use it is up to you."
Near the end, we even got a better glimpse of Red Dead Redemption 2 in its 1st-person mode, which will launch with the game unlike its later introduction into Grand Theft Auto V.
September 24, 2018
Sony has announced a new PlayStation 4 Pro bundle featuring Rockstar's upcoming Red Dead Redemption 2. Pre-orders begin today for $400. The console will release alongside the game on October 26.
September 19, 2018
Rockstar has officially announced Red Dead Online, a multiplayer component for Red Dead Redemption 2 similar to that of Grand Theft Auto Online.
According to the developer, Red Dead Online is "an evolution of the classic multiplayer experience in the original Red Dead Redemption, blending narrative with competitive and cooperative gameplay in fun new ways. Using the gameplay of the upcoming Red Dead Redemption 2 as a foundation, Red Dead Online will be ready to be explored alone or with friends, and will also feature constant updates and adjustments to grow and evolve this experience for all players."
Though Red Dead Redemption 2 releases in October, players won't be able to hop into Red Dead Online until the following month, where it is set to initially enter a public beta sometime in November.
September 7, 2018
Rockstar has revealed new plot details surrounding Red Dead Redemption 2 in an interview with The Hollywood Reporter
"Dutch's presence loomed over the original Red Dead Redemption, and his influence on events was a big inspiration for the setting and direction of Red Dead Redemption 2," said art director Josh Bass. "We all wanted to know more about him and the gang —what was it like riding in that gang? What led them to the events of the original game? What happened to them along the way?
"In Red Dead Redemption 2 you get to see that gang, including Marston, at the peak of their notoriety and at the very moment things begin to fall apart," he continued. "This story focuses on Arthur Morgan, Dutch's most trusted enforcer. Adopted into the gang by the Dutch when he was a young boy, Arthur considers the gang to be his family — Dutch has given his life some much‐needed purpose, and the gang has served as the one positive and constant in Arthur's life."
Since this is the tail end of the Wild West, Dutch's gang is struggling with their old ways of life coming to an end as they flee through the country.
"We've aimed to capture a wide slice of American life in 1899, a rapidly industrializing nation that would soon have its sights on the world's stage — and would do whatever possible to 'modernize,' " said director of art Aaron Garbut. "It's a brutal landscape with a sordid history, but also one that's full of opportunity. One of the most satisfying aspects of creating a world of such scope and scale is the ability to experience a whole range of stories and characters in your journey across that world. The gang's journey and the game's epic scope makes room to touch on all aspects of turn of the century America in a meaningful, substantial way."
Though Rockstar's previous title, Grand Theft Auto V, switched between the perspectives of a few different characters, Red Dead Redemption 2 is centering all on Arthur Morgan.
"Sticking with a single character felt more appropriate for the structure and narrative of a western," said Bass. "Arthur lives with and fights alongside the other members of the Van der Linde gang, and they are a group of fully realized characters with relationships to each other and to Arthur, but this is Arthur's story and we are placing players firmly in Arthur's boots as he and the gang deal with a rapidly changing world. We think people will really love the feeling of being in the gang. It isn't like anything we've done before."
Rockstar also revealed the entire Van der Linde gang, all 23 members, along with short character bios for each.
August 15, 2018
Digital Foundry has given us our best look yet at Red Dead Redemption 2 running on a PlayStation 4 Pro. According to the outlet, which analyzed a 68mbps version of the trailer provided by Rockstar, RDR2 appears to run at native 1920x2160 on the PS4 Pro, "halving the pixel count on the horizontal axis from a proper 4K." This is still a 12.5% increase in pixels over a 1440p image.
They were unable to get a reading on gameplay performance as the game is set to run at 30FPS and the video itself only supported 30FPS.
August 10, 2018 — New Red Dead Redemption 2 gameplay has arrived!
Rockstar today released new gameplay footage for Red Dead Redemption 2, giving us our deepest look at the wild west open world game yet. The 6-minute trailer showed us a great deal of the gameplay mechanics, a bit of the world, and more.
For starters, we got to see the sheer scope of the open world. Red Dead Redemption 2 will be massive in size, and there will be a variety of environments to explore both on foot and on horseback. From mountainous terrain and forested countrysides to those growing towns chock full of saloon-goers and merchants, it appears players will be able to take in the full breadth of the cowboy experience.
Rockstar says it was important for the game to be massive not just in size, but also in depth. That means the player — taking the reigns as Van Der Linde gang member Arthur Morgan — will have a living, breathing society around him to interact with.
You can go into shops and sell the pelts you've skinned off the back of your latest game hunting prey. And if you get caught trying to steal or shortchange the shop vendor, well, don't be surprised if you have to knock him out in the street. That the townspeople gathered around to watch the confrontation as it went down is a testament to the emphasis Rockstar is placing on immersion.
That sort of interaction can be coerced out of the game by your own will, too. You can interact with almost everyone and everything. Meet some passersby on the road with a quick greeting and be on your way, or question someone you think might be doing dirt in the city. These interactions seemingly have the potential to escalate into something more, whether that be a new opportunity for Arthur Morgan and Co. or more fisticuffs to keep people in their place. And yes, that also means you can defuse certain situations.
Should the fighting become so fierce that you resort to weapons, you'll find a new combat system that makes the deed more fluid and fun. Hand-to-hand combat, especially, seems far more involved than the original game. As far as shooting is concerned, Dead Eye is back, and it'll be cooler than ever to put bullets into the heads of six of your enemies simultaneously.
At the end of your daily musings, you'll head back to camp to meet up with your gang. This is likely where you'll be getting the bulk of your missions, but it's also a chance for the player to get to know the other characters in the group. They'll share stories and sing and dance with you as you eat, and you can also play various games to keep morale high. There's a gameplay benefit to all this, as Rockstar says spending time with these people could unlock new secrets.
As a pillar of the gang, you'll be tasked with helping keep them afloat by regularly replenishing food, water, and other supplies. We're not sure what would happen should their morale get too low, but apparently that will play a part in how others in the gang approach you.
Red Dead Redemption 2 is slated for an October 26th release on PlayStation 4 and Xbox One. Head to Amazon and pre-order yours today.
August 8, 2018
Rockstar has announced that we will see new gameplay for Red Dead Redemption 2 on August 9. This should be our first significant look at gameplay since the game's announcement. The trailer will air 11AM Eastern, and can be viewed on Rockstar's website or YouTube channel. We'll be updating this post with details about the gameplay announcement once it arrives.
August 6, 2018
The big question on everyone's mind: When are we finally getting gameplay? All signs point to soon. Rockstar has recently sent out Red Dead 2 care packages to members of the press, and with Gamescom taking place in just a few weeks, the developer could be gearing up for a big reveal. Red Dead II was notably absent at E3 2018, so the next biggest gaming convention seems like a good bet for it to make an appearance.
During a recent financial call, Take-Two CEO Strauss Zelnick took the chance to hype up Red Dead 2 even more, saying, "My belief is that Red Dead Redemption 2 will shatter expectations and that the online experience also will be extraordinary, but unexpected."
Its online aspect was a bit contentious when rumors of its existence began floating around since Red Dead's identity was tied to its single-player, but it looks like Rockstar may have something special they've got cooking up if they're hyping it up so much.
He continued by saying that Red Dead II will "redefine the industry" and "captivate audiences around the world."
PC release?
Though Rockstar only announced PlayStation 4 and Xbox One versions of the game, there's still hope it could come to PC. It appears that a programmer at Rockstar, who previously worked on GTA V and L.A. Noire, listed Red Dead II on his LinkedIn profile with its platforms being labelled as "PS4/Xbox1/PC." This was eventually amended once word got out, but it's unknown if this was a simple mistake or a PC version is indeed in the works.
The story so far...
Rockstar Games appears to be returning to the traditional one playable character route after successfully experimenting with three playable protagonists in Grand Theft Auto V but he's not John or Jack Marston. Players will travel back to 1899 (12 years before the first game) to fill the boots and don the hat of a much less noble man that goes by the name of Arthur Morgan, a brute that's running with Dutch van der Linde's gang during their prime. While little is known about Arthur, we know he's a much more sinister cowboy who doesn't mind getting his hands dirty. In the second trailer, we see him interrogating and roughing up several people who appear to owe money to Dutch's Gang, perhaps for protection. He's a brutal force that is loyal to Dutch and likely only Dutch.
The story will see Morgan and Van der Linde's gang stealing, running, and fighting to survive the rugged and cruel world that is the Wild West. Order has not yet been established, technology is slowly beginning to evolve into something far more advanced, and people like Dutch believe it's important that things stay the way they are. The Van der Linde gang was always viewed as a Robin Hood-type of bandits, stealing from the rich to give to the poor and resisting the government in favor of a structure where it was an "every man for himself" situation.
The gang eventually evolved into something far more dangerous and unhinged according to an anecdote provided by John Marston, leading him to realize their Robin Hood act was all a front for their evil actions and crimes. The event that likely leads to the start of the downfall of the gang seems to be a heist in Blackwater which later became known as the Blackwater Massacre. In the plot synopsis for the game provided by Rockstar, it's revealed that the gang is being hunted after they botch a robbery in the wealthy town that is seen toward the end of the first RDR.
Within the lore of the series, the Blackwater Massacre was a massive shootout that took the lives of over 30 people. Civilians, cops, and criminals were among the casualties of the bloody shootout, actual details of why the battle took place remain a mystery to the residents of Blackwater because the officials went to great lengths to cover it up. Why? Well, we'll likely find out in Red Dead II.
Most people involved died or were criminals who escaped but one of the few survivors was the legendary lawman, Landon Ricketts. Ricketts is in the first game and Marston teams up with him in Mexico, Marston knows him for his status but the two don't seem to know each other. It's entirely possible that Marston was uninvolved in the heist or was playing coy and using him to further his quest for redemption.
How does it connect to the original Red Dead Redemption?
So, what's the connection to the first Red Dead Redemption? Well, Rockstar is being very, very careful not to say much about this game and how it connects to the first game but it will shed light on the stories John told in the first game as well as provide more depth to the men we hunt down in that same game.
Given this game takes place long before the events of the original game and has a direct link to it via Dutch van der Linde and his gang, it's hard to imagine Rockstar isn't trying to expand John Marston's story in some way. With games like Grand Theft Auto, there have been very subtle connections tying the games together but none of them are direct sequels or relate to each other in any way. With Red Dead Redemption II, Rockstar had the chance to name the game something like Red Dead Revolution, Red Dead Retribution, or something along those lines given that the series so far has gone Red Dead Revolver and then Red Dead Redemption. They purposely named it in a way that links the two games.
Marston was also a substantial part of Dutch's Gang, he was taken in by Dutch when he ran away from the orphanage he lived in. He was raised by this gang and lived with them for a large majority of his life and in the fallout of him abandoning the gang, it all went to hell and it was more or less disbanded. John Marston is indeed the game, he's heavily featured in new screenshots and is seen in the newest trailer once or twice but Rockstar says this is Arthur's story, not John's. That doesn't mean that we can't expand on the character, it just means he will not be the focal point of the narrative.
Major gameplay innovations are coming in the western sequel
Since Rockstar has been pretty prude about Red Dead Redemption II, we only have the word of the press who have seen the game in action to understand how the game plays. There will be more details in the future regarding what the gameplay will look like but for right now we'll just give you the basic rundown of what we know. For starters, Rockstar seems to be creating their most realisitic world yet and abandoning some of the most video game-y aspects in their formula for something with more depth.
According to Rockstar, they've been developing Red Dead Redemption II for eight years, starting as they were wrapping up the first game. In that time, they've been handcrafting a world with lots of detail and creating systems that may be fairly unexpected from them. A large portion of the game is centered around managing the gang, Arthur is Dutch's right-hand man and he helps keep everything running smoothly. This means you'll help perform odd jobs for gang members, go hunting to get food for the camp or get money to line their pockets with, and so on.
Rockstar has been very clear that you don't have to do this and you won't be severely punished if you don't but the gang will make comments if you leave them hanging for days on end. If you do choose to take care of your gang, you'll be rewarded in ways that have not yet been revealed and your gang will grow stronger.
Also on tap is a new dialog system that allows you to approach situations with more options than just shoot and kill. Each NPC has their own set of branching dialog, with the player able to talk niceties or show a degree of impatience in any given encounter. And this isn't just a black and white morality system either. Some choices will be gray areas, some will be lore-advancing, some will lead to friendships, and others will most certainly erupt into bloodbaths. It's unclear if there will be any more to this system - such as a relationship mechanic that gauges each NPC's level of warmth toward you - but it's something.
If you do choose to go off and do things like hunting, you'll be able to see the amount of depth that Rockstar has added to its hunting system since the original game and Grand Theft Auto V. You'll find yourself stalking animals, choosing your weapon carefully so you don't damage pelts/meat, and tracking an animal by following blood trails after you've hit it. Once you've tracked the animal down, you may find it still alive, bleeding out and yelping. Arthur will then take out his knife and stab the animal in the heart to end its suffering and take what you want from it.
You can then string up your kill on the back of your horse and take it back to camp to feed your people or sell it in town and take the money for yourself. Regardless of what you choose, your hunt will rot and decay over time so the longer you have it on the back of your horse (yes, it's literally on your horse, not in an invisible pouch), the less valuable it'll be. If you were to kill an animal (or even a person) behind and let it sit in the wild, vultures, coyotes, and other creatures would come and munch on the remains.
It looks as if Rockstar will be carrying over the heists from GTA V as we see Arthur Morgan robbing a bank and holding up a train in the second trailer. It's unclear how much of a focal point these will be in the game since it was the core of GTA V's campaign but one has to imagine it plays a similar role given you're a gang of notorious western criminals.
We do know there will be some depth to those heists, though. Players can go loud or quiet, create distractions, choose who you bring with you (some can be done solo but isn't recommended), and use a bunch of other different variables to create different outcomes throughout the heists. All of this will result on if and when law enforcement shows up amongst other things. It's unclear if you can have gang members die or get critically wounded in these heists like in Grand Theft Auto V or just how dynamic these systems are. Grand Theft Auto V's heists were heavily scripted, if you chose a certain crew member to come with, they'd always die on the same mission in the same spot because it was coordinated by Rockstar's writing. It was more of the illusion of choices having consequences rather than them actually having any meaning at all.
Some major changes are also coming in combat with the ability to dual wield weapons like Max Payne, bows and arrows used for hunting and maybe even some stealth combat as we see Arthur Morgan taking a knife to someone's back in the dead of night. We also see Arthur brutally beating people up in the third trailer, suggesting Rockstar has refined their melee combat to create more intense and fun brawls.
A cowboy's best friend
A cowboy's best friend isn't his fellow outlaws/lawmen, it's his horse. In the original Red Dead Redemption, your horse was almost supernatural in the sense it teleported to you and was basically immortal. You didn't have much of a connection to it because outside of its speed and stamina, there was nothing too special about the horses. In Red Dead Redemption II, Rockstar plans on changing that.
Your horse in the sequel will be very special. Perhaps the most significant change from the first game or any Rockstar game for that matter is that you won't be able to carry every single weapon with you. The joke of pulling an RPG out of your rear end in GTA wouldn't apply in this game as you'll only be carrying small weapons such as handguns on your person, rifles and other gear will travel via your horse. We're not sure if you can sling at least one rifle over your shoulder while walking around but you can expect most of your guns to be unavailable if your horse isn't nearby.
Your horse won't be disposable in this game, it'll mean a lot more to you because it has lots of value. You'll grow a bond that effects how scared it gets when put in danger, how far it gets from you, and more. Rockstar hopes that this bond won't just serve a gameplay effect but a personal and emotional one to. If your horse gets critically wounded, you can attempt to heal it with medical supplies, if you don't have any you can try and run into town quickly and gather some and run back. You may come back to your horse dead, making you realize that you left that poor animal that loved you to die thinking you abandoned it in its final moments. Brutal stuff, I know. Should it die, you'll have to start that bond all over with a new horse and presumably any gear you can't carry off of that horse's corpse is lost.
It adds a whole new layer to an aspect that's iconic to westerns but doesn't have a lot of attention paid to it.
When you can play it
Red Dead Redemption 2 released on October 26th, 2018 for PlayStation 4 as well as Xbox One.
Where to buy Red Dead Redemption 2
Though the Collector's Edition is sold out, you can still pick up the Standard Edition, Special Edition, and Ultimate Edition of Red Dead Redemption 2 on Amazon. If you're looking to buy a console with it as well, there is a PS4 Pro bundle available at Best Buy.
Wanting to catch up and play through the original Red Dead Redemption before the sequel drops? You can find the Game of the Year Edition for $20 at Amazon
Updated December 2018: Rockstar has detailed Red Dead Online's first beta update.
Get the Android Central Newsletter
Instant access to breaking news, the hottest reviews, great deals and helpful tips.